BRISTOL, Tenn. — The following vignettes tell the stories of five Bristolians and their personal stories of dealing with homelessness.
Jim Bull
Jim Bull sat on a bench outside the Salvation Army, a blue-and-white checkered scarf hanging loosely around his neck.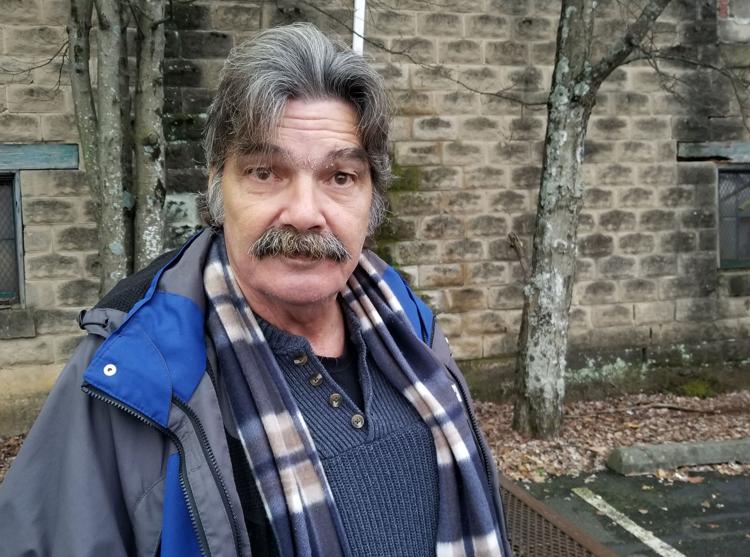 He arrived in Bristol a few days earlier after getting money for a bus ride. When he arrived, the lack of services in Bristol compared to other places he has been shocked him.
"They don't do anything here," he said. "They don't do anything. … They got the money, but they're not doing the right thing."
When he arrived in Bristol, he had enough money to stay in a motel. But he suffered a second stroke and ended up in the hospital for four days. After the hospital stay, Bull thought he'd go to rehab — instead he was given a slip to stay at the Salvation Army.
He was able to stay at the shelter until Jan. 30 due to medical issues.
Bull has stayed at previous Salvation Army locations in Corpus Christi, Texas, and Johnson City, Tennessee. Other locations allowed people to work for possibly $30 or a meal at McDonald's, but they do not do that at the Bristol location, he said.
A typical day for Bull includes eating breakfast and then leaving the Salvation Army to walk around town for hours. He returns to the Salvation Army at noon for lunch and leaves again at 1 p.m.
At 5 p.m., he's back for dinner. And between 6:30-7:30 p.m., he needs to check in again to stay for the evening.
"You wait and wait and wait," he said. "I've never seen anything like this before, never."
ELI NATHAN
Eli Nathan, 19, has been homeless for about two years.
"I'm struggling, but I'll let it work out," Nathan said outside Sharing Christ Worship Center on a Saturday night in December.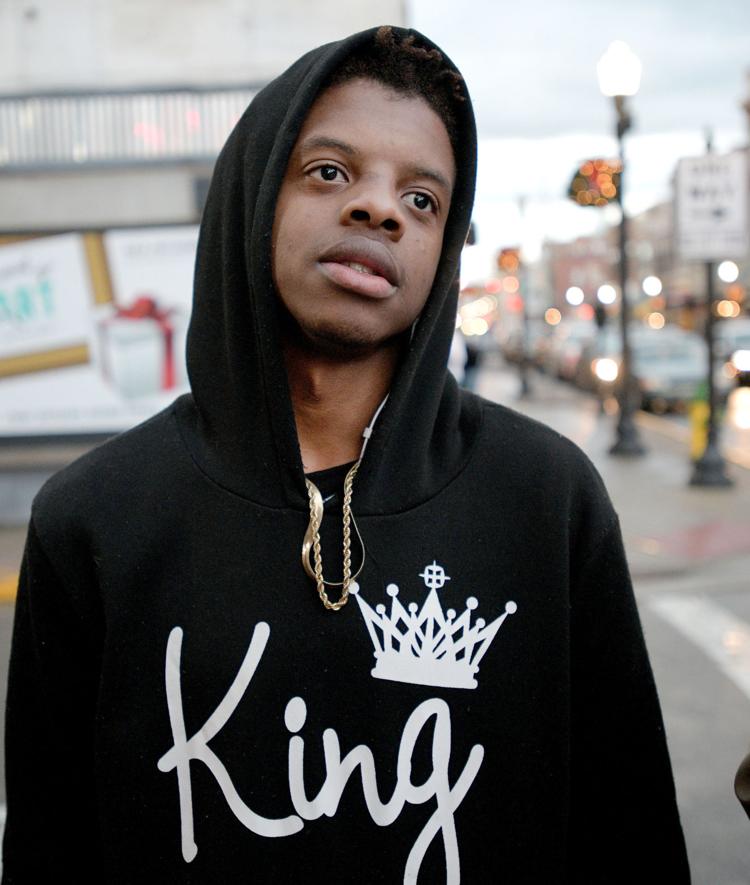 Originally, he's from New Jersey, and he came to Bristol to be with a girl he met online.
"You do crazy things for love," Nathan said.
It's not the first time he's chased love. He has two sons, Jaden in Delaware and Matteo in New Jersey, and he has another child on the way in Abingdon.
As of December, he said he was staying at Salvation Army's shelter in Bristol, Tennessee, because his girlfriend's mother wouldn't let him stay at her house.
He said he was trying to get his identification back after losing his wallet.
The teenager said there are not enough resources for homeless people in Bristol, and something as simple as getting ID can be a struggle. He said homeless people need a place where they can go to get the help they need.
YVONNE PUCKETT
Yvonne Puckett of Bristol said she ended up homeless last July, when she escaped a bad situation.
Before she was homeless, she lived in a house with multiple people. When they started using methamphetamine in July, she said she knew she had to get out.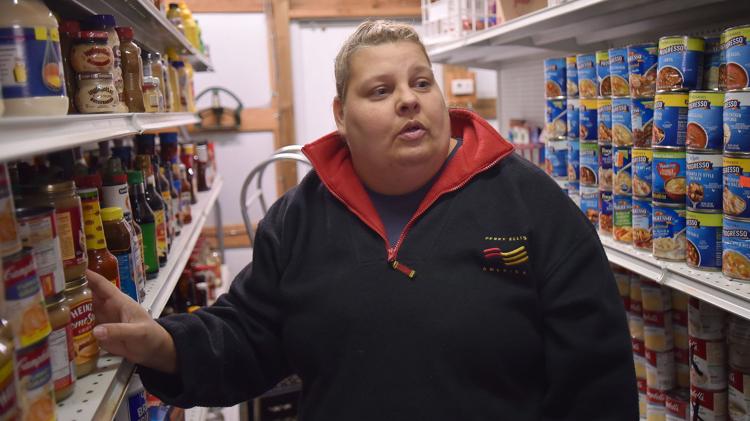 She now works at Goodwill and stays at the Haven of Rest's transitional shelter. But before that, she spent seven days living out of her car. She slept at rest stops or in the parking lot of the Walmart in Bristol, Tennessee — although it was the dog days of summer.
"It was very hot, sleeping in my vehicle, but I was worried if I put my windows down someone would rob me or try to break in."
Puckett said she's starting to get her life back on track.
"They're helping me get back on my feet and save some money; I'm back with the church and faith, like the way it was before," Puckett said. "People that know me see that I'm different now — I'm happy and not stressed out."
AVANTE McCAIN
Avante McCain, 19, is originally from Roanoke, but he ended up in Bristol with his girlfriend.
McCain, slim and with the tips of his hair dyed orange, said they were in an independent living program, but she got kicked out. He said her father picked her up, and she is now living with him in Roanoke.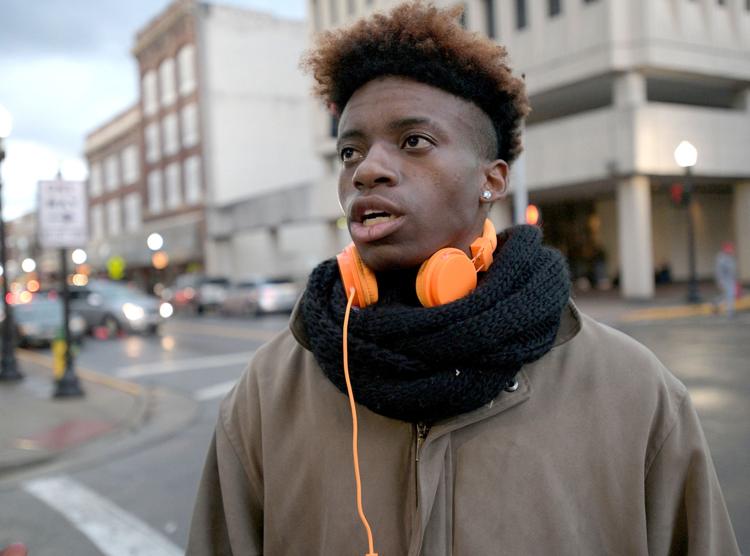 Now, he's trying to sort out his life and reunite with her. But while in Bristol, he has no place to live.
McCain said he now stays at the Salvation Army in Bristol, but he has also stayed at hotels.
Social media can be used to help deal with homelessness, he said, but he added that it depends on whether friends are willing to help.
Still, he said other homeless people in Bristol have helped by advising him where to go for services, shelter or food.
"You know who your real friends are when you're homeless and go through the struggle," McCain said while waiting outside Sharing Christ Worship Center downtown.
Currently, he said he's focusing on trying to get back on his feet and help others do the same.
"Some people think it's too late, but it's not at all," he said.
SONYETTE HUND
Sonyette Hund, who has been homeless since Oct. 15, lives in the Haven of Rest's transitional housing in downtown Bristol.
She moved to Bristol with her husband from Illinois to take care of her mother-in-law, who can't live by herself, and father-in-law, who had a stroke.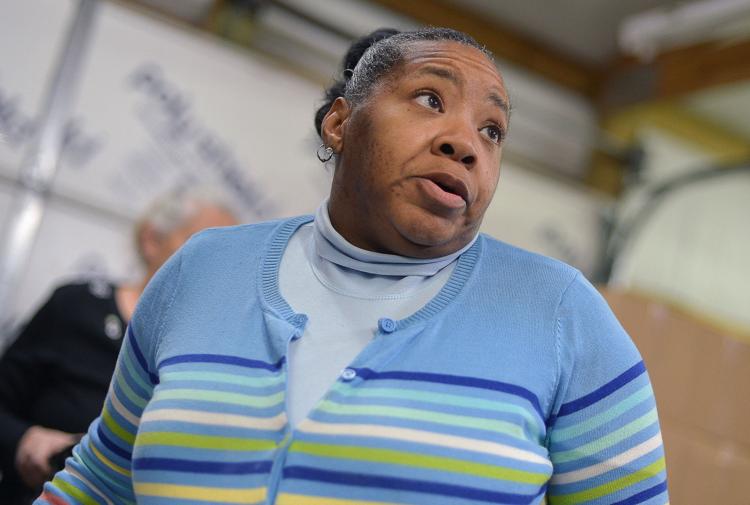 However, years ago she and her father-in-law had a falling out, and her father-in-law wouldn't let her live in his house, she said. Now, her husband lives in his parents' house and takes care of them.
With nowhere else to go, she ended up in the transitional shelter, which gives people a place to stay while they sort out their lives — as long as they either work or volunteer at the Haven during the day.
"This is what I'm doing 'til I can afford a more permanent residence," Hund said.