The Gene "Pappy" Thompson Award for Excellence originated in 1982 to recognize an area high school student-athlete who exhibits exemplary athletic skills, but who also excels in the classroom and who gives of his or her time performing community service.
The award was named in honor of Thompson who spent nearly 50 years at the Bristol Herald Courier beginning his career as a news reporter before switching over to the sports department. He was later named sports editor and eventually executive sports editor.
Thompson wrote of the on-the-field accomplishments of athletes over the years, but he was just as interested in their success off the field.
Thompson was called "Pappy" as he and his wife Ruth were blessed with eight children.
Thompson, who began his career in 1937, retired in 1979 and was then named sports editor emeritus.
Thompson passed away on April 27, 1988.
High schools in Northeast Tennessee and Southwest Virginia were invited to nominate one senior for the award. Those nominees are listed below.
From this list five finalists will be selected and profiled beginning Monday, May 8. And, from those five, one will be selected as the 2017 winner.
The recipient will receive his own Thompson Award plaque and the school will showcase the original Thompson trophy for the upcoming year.
Thompson Award for Excellence Nominees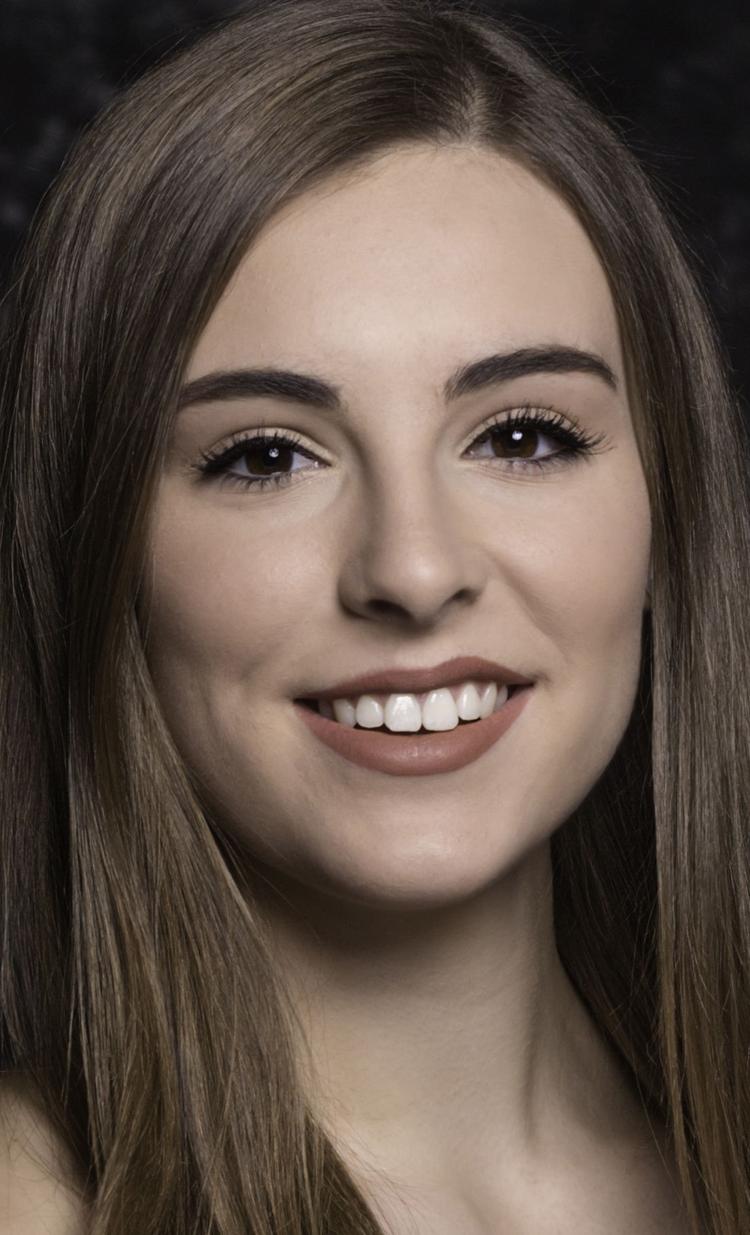 Adams has participated in a number of activities during her four years of high school and her interests are diverse.
One-act play, forensics, cheerleading, tennis, band, volleyball and scholastic bowl are just some of the activities she's competed in. She is the team captain of the tennis and cheerleading teams, while she was named the VHSL's best supporting actress in one-act play in 2016.
You could also find her singing the national anthem before ballgames or being active with her church's praise team. She's volunteered her time to worthy causes such as Habitat for Humanity and Special Olympics.
All the while, she has maintained a 4.186 GPA and plans to attend Liberty University.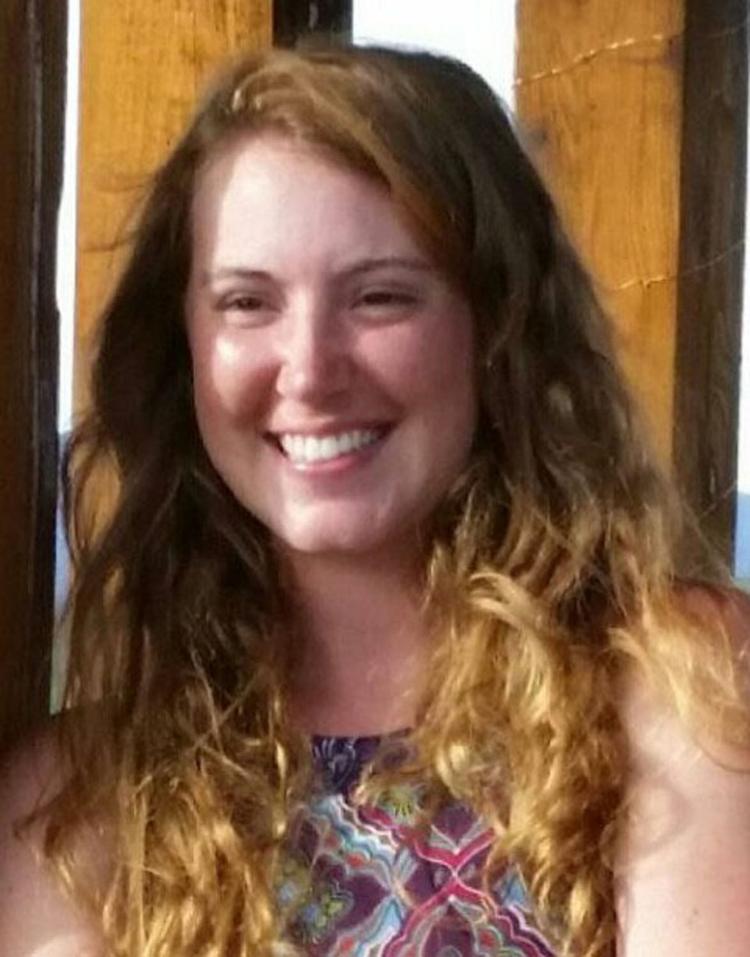 Blalock has achieved perfection in the classroom and on the tennis court.
This Washington County Community Scholar has compiled a 4.0 grade point while earning 45 hours of college credit. Blalock was selected as a finalist for the Virginia young agriculturist of the year award.
In tennis, the power-hitting Blalock won two 3A state tennis titles in singles as a freshman and sophomore along with one 3A crown in doubles as a freshman. She has competed in numerous USTA and ITA tournaments over the past seven years.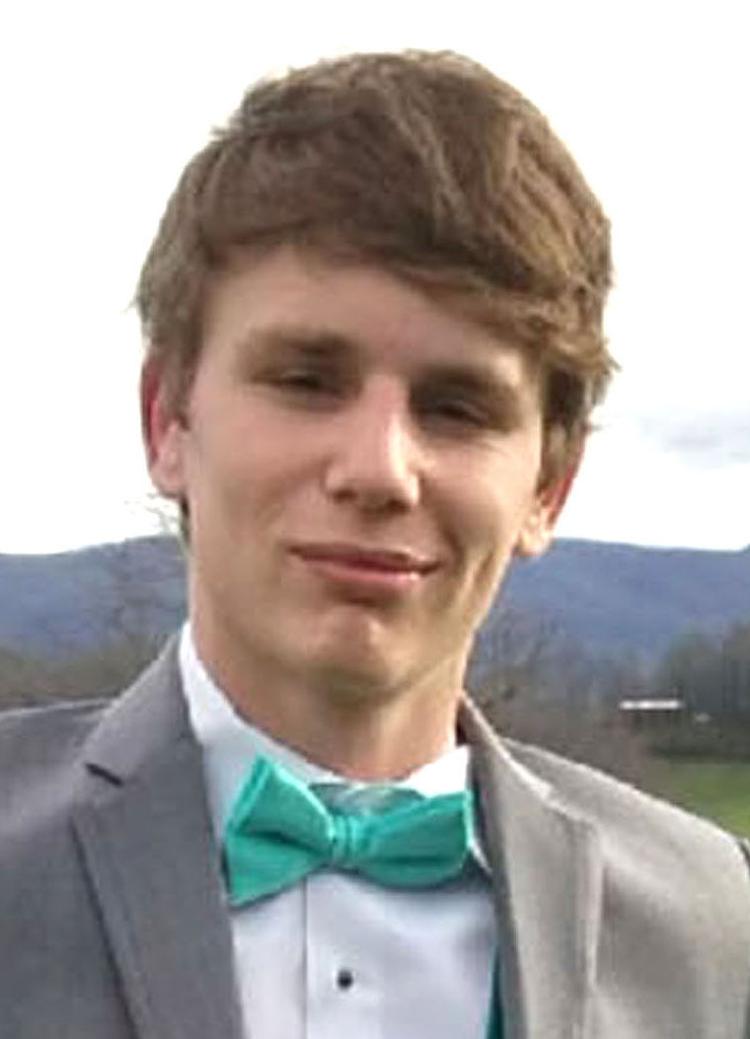 He won four individual state wrestling championships at Rural Retreat and helped the Indians claim four team titles as well during that span.
He went 37-0 as a senior in becoming the 21st grappler in VHSL history to win four state crowns. He also competed in cross country and started at cornerback for the football team in 2016.
Boyd is active in his church, mentors young athletes and maintains a 3.31 GPA. He will wrestle at the Apprentice School in Newport News, Virginia, this fall.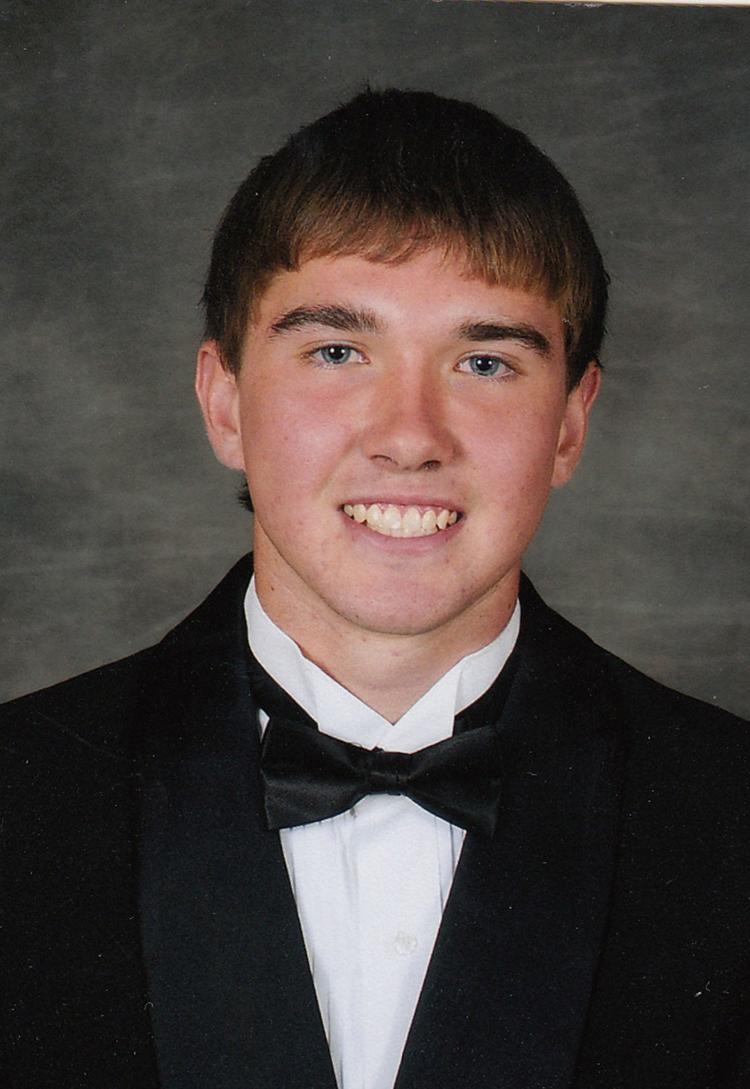 If it's happened at Northwood over the last four years, there's a good chance Call has been involved.
A letterman in six sports, Call has found success in football, basketball, baseball, cross country, golf and track. He's a state track meet qualifier, a sure-handed wide receiver on the gridiron and a capable scorer on the basketball court.
He's a member of the Beta, DECA, Foreign Language and FBLA clubs and has volunteered his time at the local food pantry and with area little league baseball and basketball programs.
Call plans to attend Lincoln Memorial University and will major in nursing.
An all-state volleyball player and Rye Cove's all-time career leader in kills, Carter has stood tall both on and off the court at the small Scott County school.
She has a 4.003 GPA and is the valedictorian of her class, while also serving as president of the senior class and the Spanish Club.
Local animal shelters, food pantries and assisted living centers have benefitted from Carter's volunteer work. She also helped with various landscaping duties around the school and helped repainting the school's gazebo.
Carter plans to attend East Tennessee State University and hopes for a career in the medical field.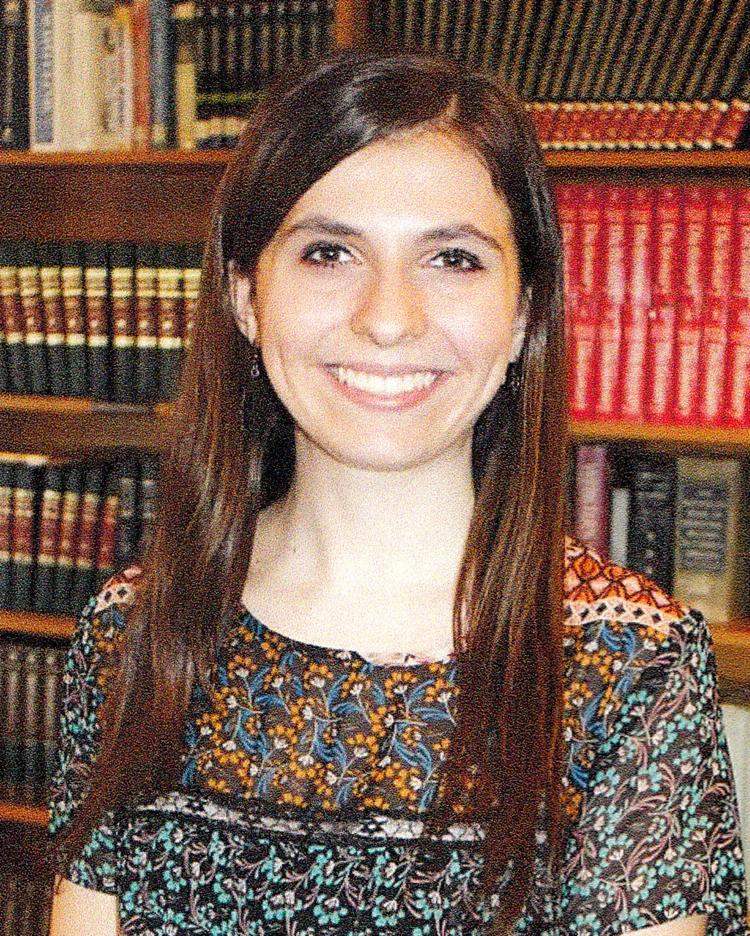 Senior Class president. Author. Cheerleader. Tennis player. Babysitter.
Those are just some of the titles that have described Cook, who keeps a busy schedule at Castlewood and has certainly made the most of her high school experience.
She has maintained a 4.0 GPA while attending the A. Linwood Holton Governors School and has taken dual enrollment classes through Southwest Virginia Community College.
She has been a chairperson for C.A.N. (Care, Awareness and Nutrition) and has competed in cheerleading, tennis, track and with the academic team.
She has volunteered her time to a number of causes and even had her writing published in volume three of "The Appalachian Divergent: A Collection of Emerging Voices."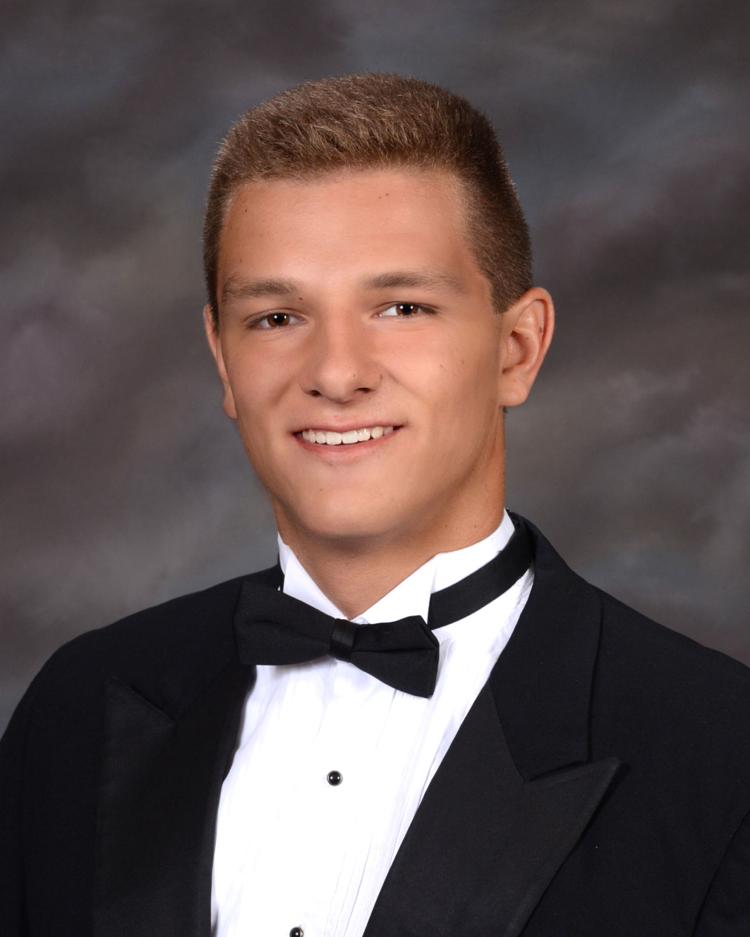 From the gridiron to the basketball court to the track, Cowan has found success in all of his athletic pursuits during his time at Cherokee, earning a pair of all-conference honors in football as a team captain while starting three years in basketball and earning four track letters.
The owner of a 4.0 grade point average, Cowan will graduate with an honors diploma and 12 hours of college credit through dual enrollment courses with plans to pursue a degree in the pre physical therapy program at ETSU.
Cowan was voted Mr. CHS by his Cherokee classmates for the 2016-17 school year and has put in more than 100 hours of community service through the Heritage Lites Association.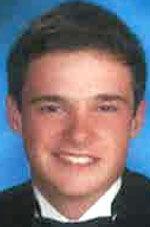 Crawford won the Region 1-AA individual golf championship in the fall and also excels on the basketball and tennis courts for the Rebels.
He's even more brilliant in the classroom.
A 4.0 student with a 36 ACT superscore, Crawford has received a slew of mathematics honors and plans to study biomedical engineering in college.
Crawford is a member of the National Honor Society and BETA Club among his other extracurricular pursuits and serves in numerous roles at his church, including Sunday school superintendent, usher and youth song leader.

Davenport is a champion in every sense of the word.
He's won multiple VHSL state titles in hurdling events as a track and field superstar at Patrick Henry. He's also competed successfully in football and cross country.
A member of the National Honor Society, Davenport has a 3.895 GPA and has taken a number of dual enrollment courses.
The Washington County Community Scholar has volunteered his time to several worthy causes, including serving as a dental assistant at the Remote Area Medical (RAM) clinic in Wythe County.
Davenport plans to attend Virginia Tech and continue his track career with the Hokies.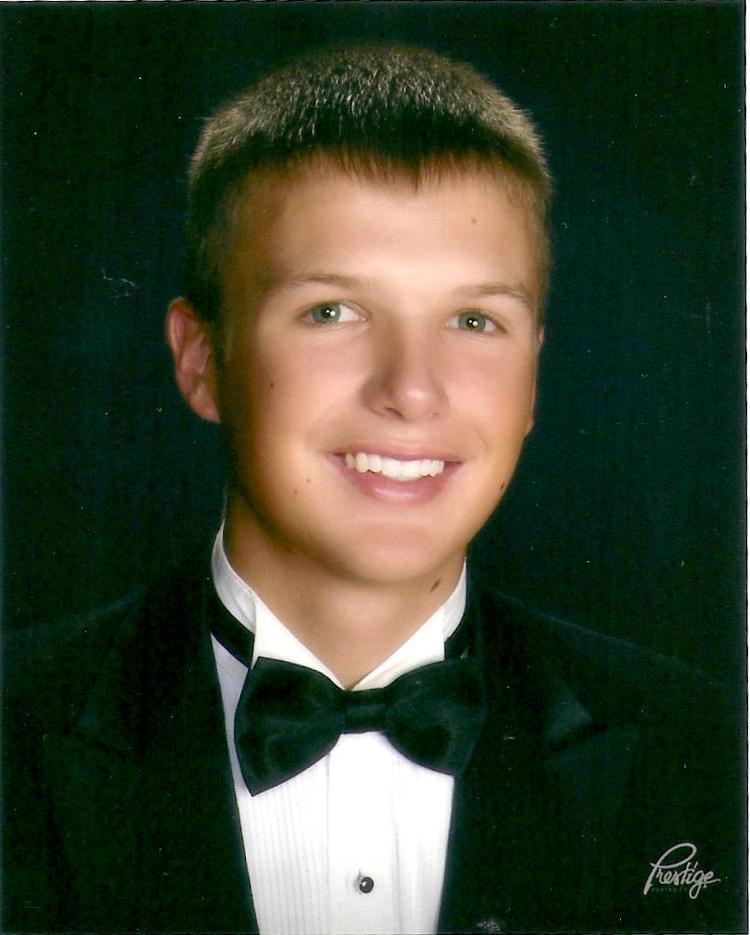 The numbers don't lie when it comes to Dillon.
He has a 4.3559 GPA, scored a 1,360 on the SAT and was a four-year member of the varsity golf, soccer and basketball teams.
However, there is much more beyond the numbers.
Dillon was a team captain for the 2017 state runner-up basketball team, was on back-to-back 1A state golf championship squads. He also holds the school's record for career soccer goals.
He is the president of the Student Council Association and National Honor Society. He is a member of St. Paul United Methodist Church and has volunteered his time to the Wythe County Humane Society and Relay for Life.
Dillon will attend Virginia Tech.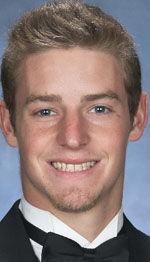 A hard-charging running back, Dillon hit the ground running when he arrived at Lebanon.
Dillon has earned all-conference accolades in football and soccer, while maintaining a 3.8 GPA in the classroom.
The National Honor Society, Fellowship of Christian Athletes and the Student Council Association have benefited from his presence.
He is a youth leader at Gracewood Community Church and has helped the Town of Lebanon Revitalization Committee and the Russell County Library Planning Committee.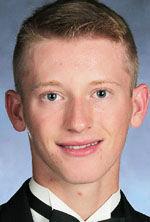 Eaton likes being outdoors, but he's also excelled in Honaker's hallways.
He ranks fifth in his class with a 4.0 GPA and the Future Business Leaders of American and Fellowship of Christian Students are among his many extracurricular ventures.
An accomplished fisherman, Eaton is a soccer and football star for the Tigers as well and has earned all-conference accolades in both sports.
Eaton attends Swords Creek Community Baptist Church and is active in his youth group. He's helped at school with both a Veterans Day program and a "Toys for Tots" outreach.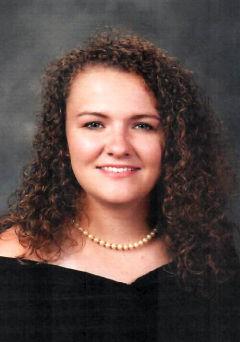 Eggers has already made plans to turn a lifelong passion for cooking into a vocation as she hopes to become a nutritionist after studying at Northeast State Community College and the University of Tennessee.
Athletically, Eggers is a member of the Johnson County golf and softball squads, earning all-district honors on the links and an honorable mention nod on the all-Three Rivers Conference softball squad.
Eggers boasts a 3.9 grade point average and is in attendance at every School Board meeting as the student representative for the Johnson County School System.
She has earned well over 100 hours of community service through the Appalachian Christian Camp, blood drives and community theater – to name just a few organizations – while also holding a job at Teammates Pizza as a cook and waitress.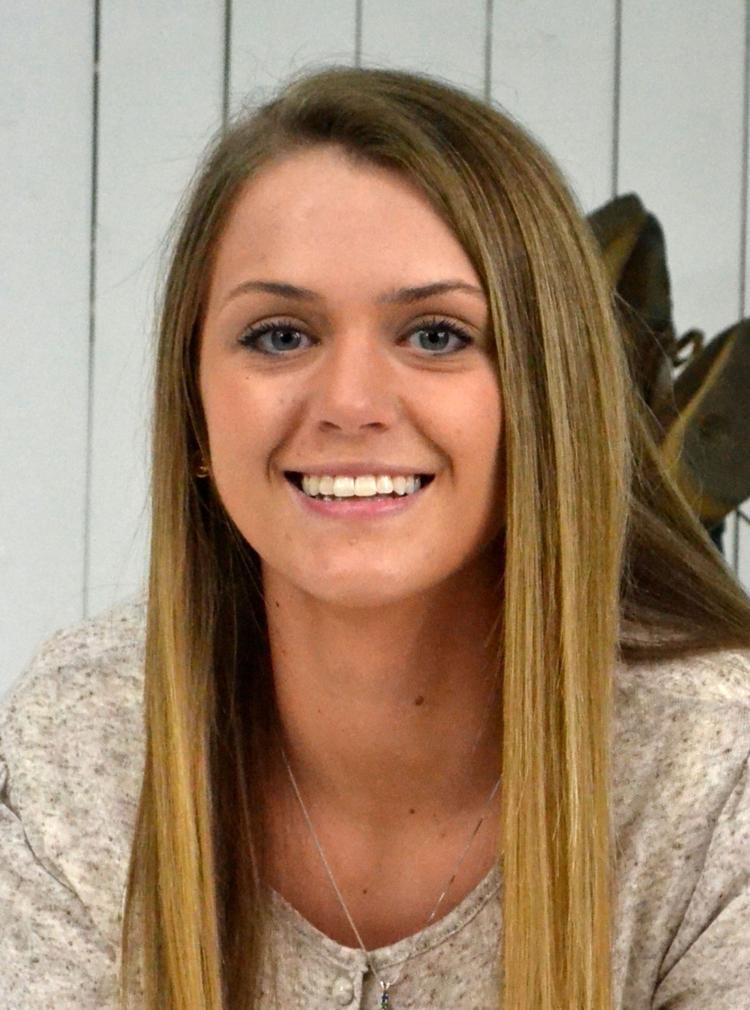 One teacher says that Garrett is known for her "intelligence, sensitivity, optimism and humility," and she's certainly made the most of her high school days.
She has served as team captain for the volleyball, basketball and softball teams. Softball is her primary sport as she's been one of the area's top pitchers for a team that has won a lot of games.
She has a 4.0 GPA, was the recipient of Holston's DAR Good Citizen Award and is a Washington County Community Scholar and a member of the National Honor Society. She's had the highest average in a number of diverse classes including Spanish, Algebra, Business Management and English.
She plans to attend the University of Virginia and major in biology. She plans to become a Pediatric Oncologist and wants to dedicate her life to finding a cure for cancer.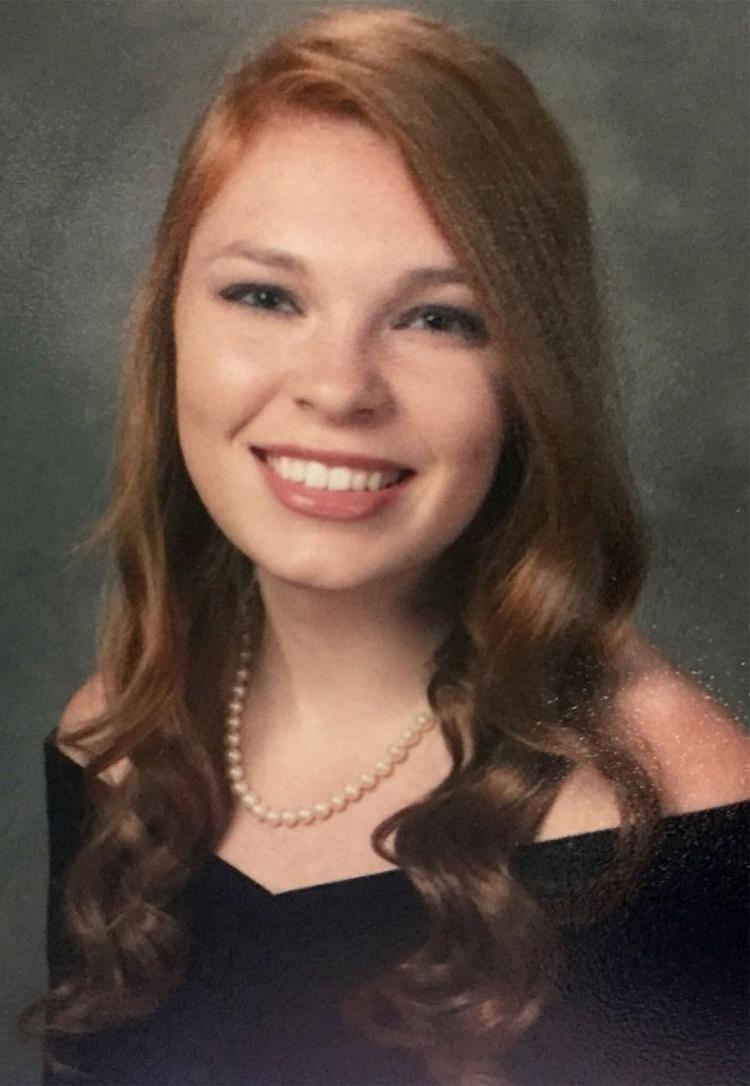 A three-sport standout in volleyball, basketball and track and field, Hare has stayed plenty busy in her athletic pursuits, earning first-team all-Three Rivers Conference honors on the volleyball court and leading the East basketball squad to an undefeated regular-season Three Rivers crown as a senior.
She also has found time to be on Student Council and in numerous clubs at East while volunteering extensively through her Mountain View Baptist Church youth group.
Hare, who has a 3.8 grade point average, plans to attend Northeast Sate Community College as a Hope Scholar recipient and then move on to ETSU with the goal of becoming a teacher and coach.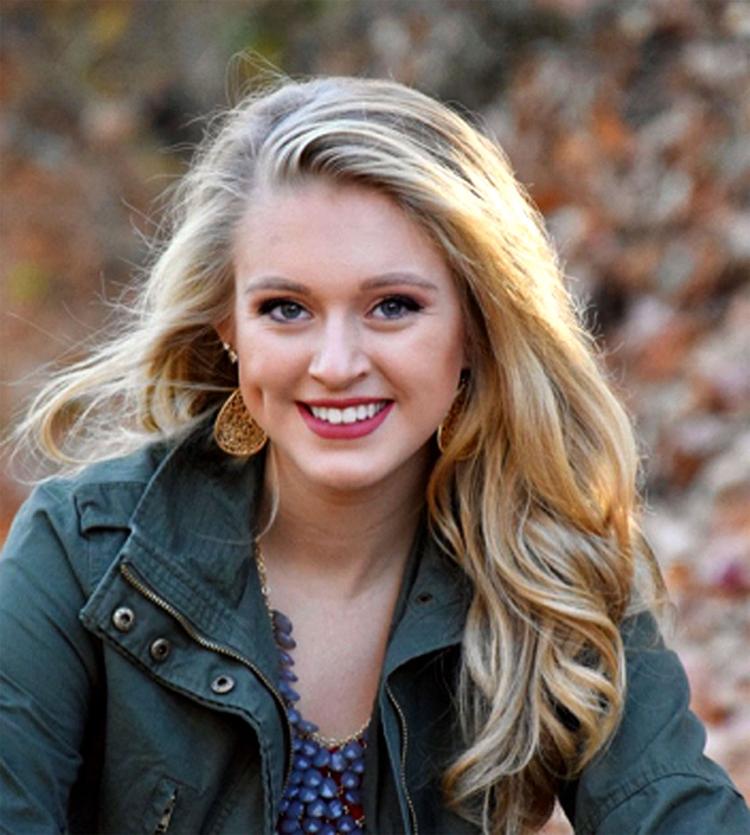 Harmon has balanced two sports while compiling a 4.0 grade point average.
In basketball, Harmon earned two All-Conference 39 first-team selections while scoring over 1,000 points. Harmon also broke the school record for career assists with over 2,000.
Harmon, who has worked with special needs kids through the Junior Olympics, plans to pursue a bachelor's degree in nursing at the University of Virginia's College at Wise. She will then pursue a nurse practitioner degree.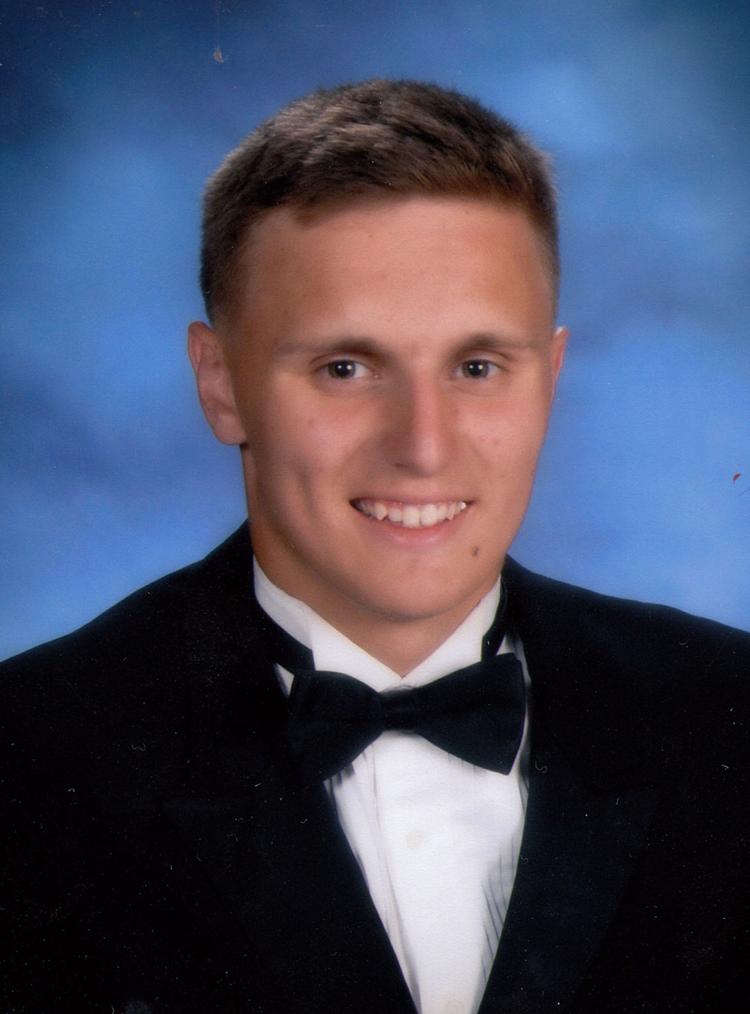 Henson is in hard pursuit of a fourth straight team state title along with the rest of his Tennessee High tennis teammates.
He's given far more than hardware to his high school.
Henson was also a gridiron standout for the Vikings and has received an appointment to the United States Military Academy at West Point where he plans to play sprint football.
Henson has maintained a 3.94 grade point average and has been an active participant in Young Life and the First Presbyterian Church mentor program where he has served as a mentor to a middle school boy. In the midst of his other activities, he also regularly takes on farm, lawn and construction work projects.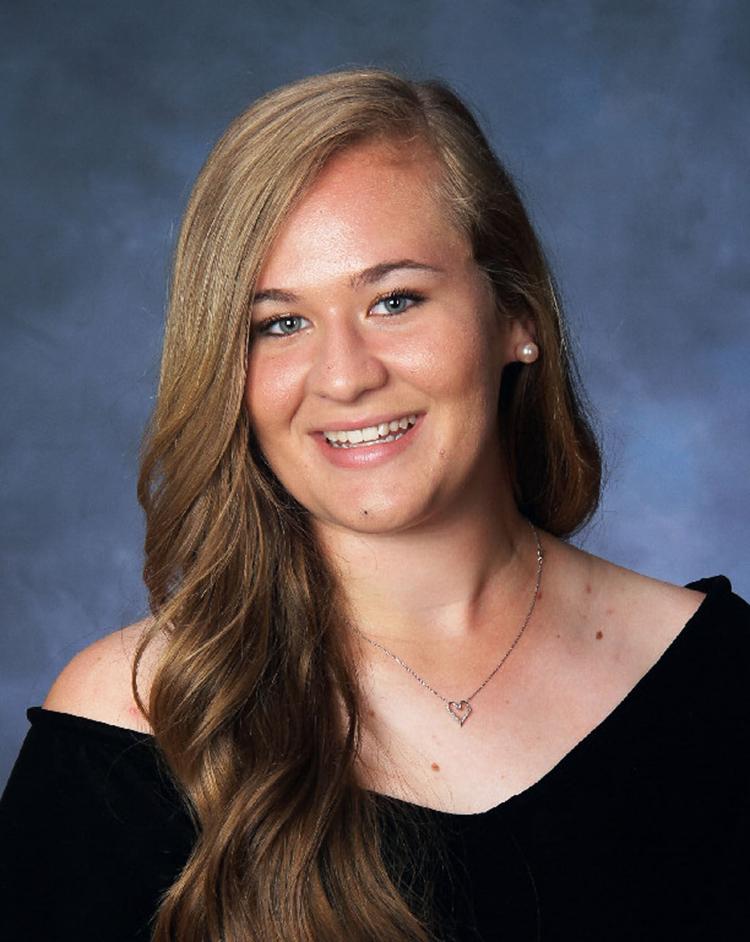 Hurley has made good things happen since she arrived at Chilhowie.
As a ninth-grader she was a key contributor for the Warriors as they won the 2014 VHSL 1A state basketball championship. She has also played a starring role in helping the school's volleyball and softball teams reach new heights.
Hurley has a 4.25 GPA, is the president of the FCA Club, is a class officer and sings in the chorus.
She has been on various mission trips as an active member of Chilhowie Baptist Church.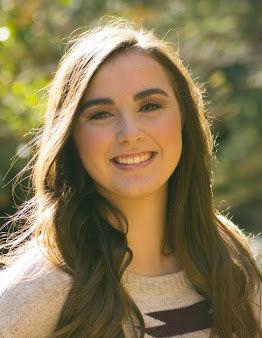 Jones has been described as "humble, unselfish and a tireless worker."
It's those traits that have helped her become an all-state selection in three sports as she's starred in volleyball, basketball and softball for the Spartans.
Despite her hectic sports schedule, Jones has maintained a 3.97 GPA and is active in the Family Career and Community Leaders of America, Fellowship of Christian Athletes, National Honor Society and History Club.
Jones has volunteered her time to various youth camps and church activities.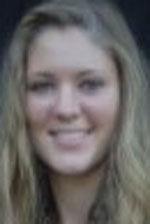 Jones ranks first in her senior class of 116 students with a 4.37 GPA, but she's also made the grade in the athletic realm.
Jones was a second-team all-state basketball player and also competed in volleyball, track, cross country and tennis for the Pioneers.
Jones has volunteered her time to her church, the local food pantry and has prepared meals for the sick and elderly in the Fort Chiswell community.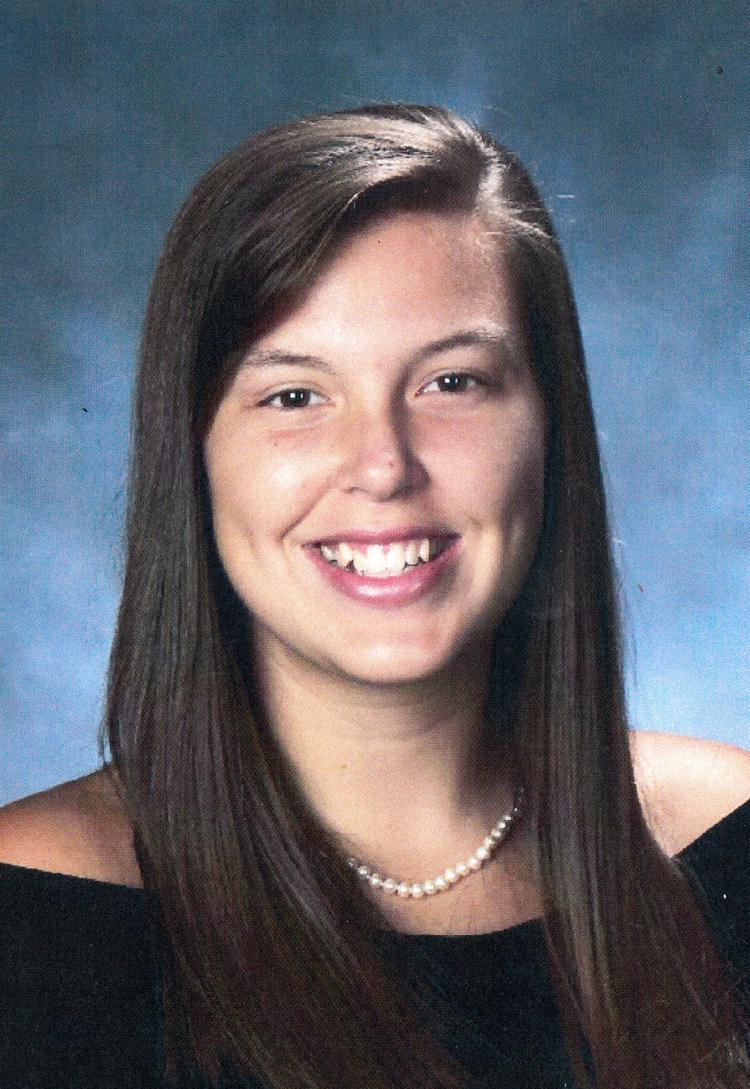 This 4.0 student was described by her volleyball coach as a "lead-by-example person who has a passion for helping others."
Kinder was selected as team captain in volleyball, basketball and soccer. She also earned also earned all-region honors in the track and field.
In the community, Kinder has served as a church camp counselor and volunteer at the Boys and Girls Club.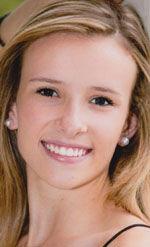 There has been nothing bland about Lambert's experience at Bland County.
She is a four-year member of the basketball team, an all-conference performer who also served as team captain. She competed for two seasons in track and field as well for the Bears.
Lambert has maintained a 3.61 GPA while taking a rigorous course load. She is a member of the Beta and 4-H clubs, while serving as vice president of her senior class.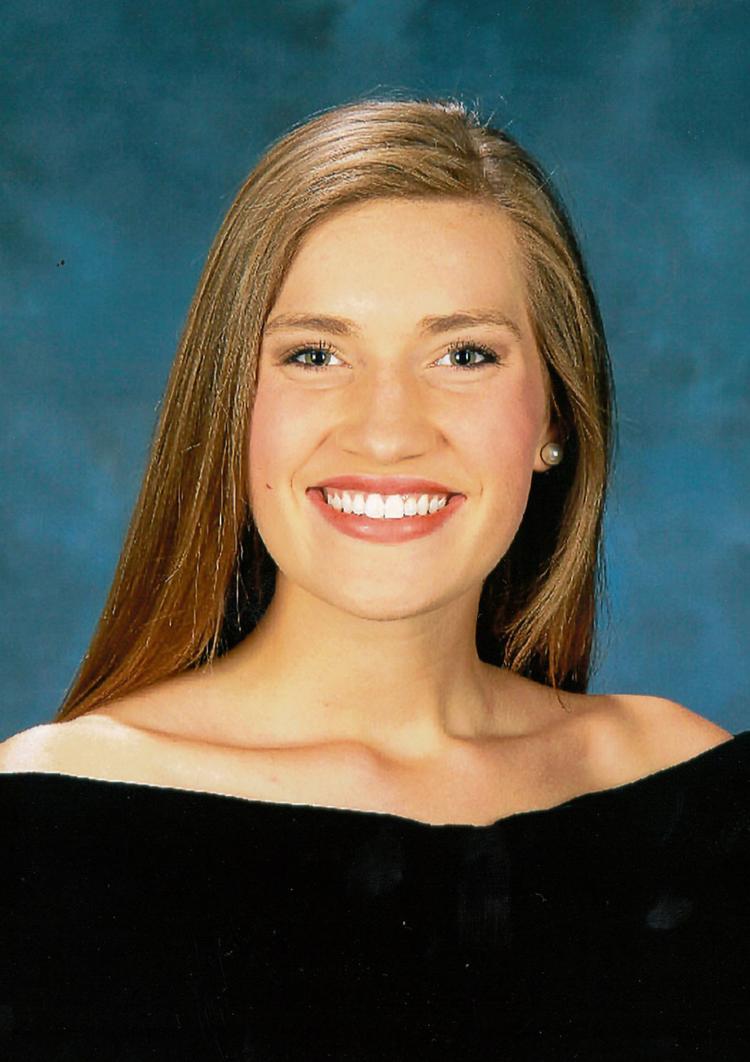 Mullins capped her high school glory run with a senior year to remember.
The highlight was earning the 2A state basketball player of the year honor after leading the Warriors to their third state title in four years.
Mullins was also a three-time first team all-conference pick in volleyball. She surpassed 1,000 kills in volleyball and 1,000 points in basketball.
The queen of the court was just as successful in the classroom where she compiled a 4.13 grade point average and ranked among the top 10 in her class.
Mullins will attend the University of Virginia's College at Wise where she plans to major in English and eventually become a college professor.
High school has been an adventure for this scholar-athlete.
Since his freshman year, Vaughn has accumulated over 400 hours of community service. His mission trips include one visit to Peru and two journeys to the Dominican Republic.
In soccer, Vaughn has been a four-year starter, two-time captain and two-time all-conference selection.
Vaughn has compiled a 3.94 grade point average and has earned the designation as Tennessee-Virginia scholar. He plans to attend ETSU and will pursue a career in dentistry.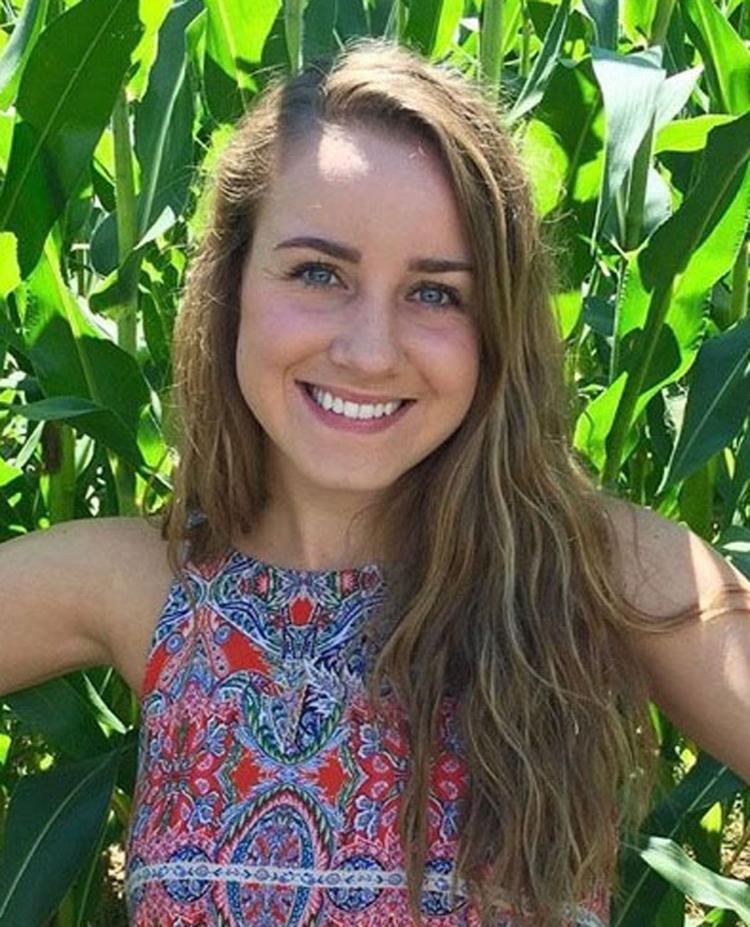 Being a state champion volleyball player, a high-scoring basketball star and the homecoming queen is just part of the Wagner success story.
She has maintained a 4.23 GPA, is president of the Student Council Association and is popular with both her peers, teachers and coaches.
She set the career record in digs on the volleyball court as Marion won the state championship in 2016 and she's the all-time leading girls basketball player in school history. Wagner has also competed in track and field for the Scarlet Hurricanes.
Wagner, who plans to attend Elon University, has been the recipient of a number of academic scholarships too. Being a Salvation Army bell ringer during the holidays, working with Habitat for Humanity and helping some deaf foster children have been some of her volunteer activities.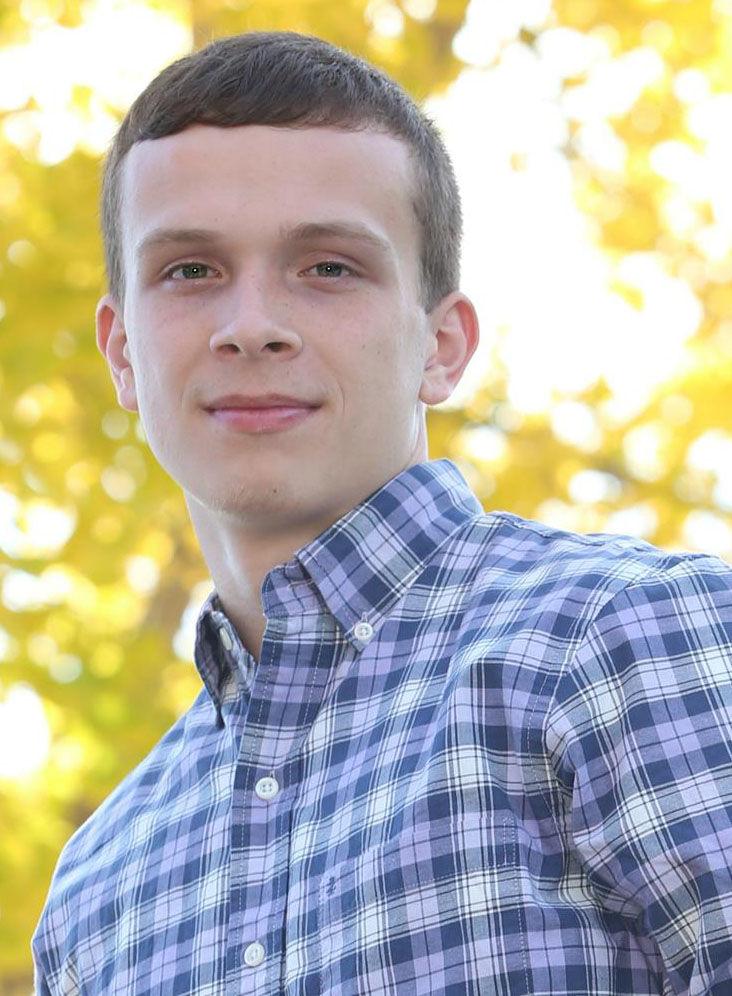 Wagner has been on the top of his game on the basketball court and in the classroom.
He averaged 19 points, 6.7 rebounds and 4.1 assists this season on the hardwood, all the while maintaining a 4.0 GPA.
He's also found success in track and field and cross country. Twin Valley principal Rick Goodman says that Wagner "has been praised by his teachers and peers for his citizenship and attitude."
Wagner, who is a strong anti-drug and anti-alcohol advocate, plans to become an occupational therapist.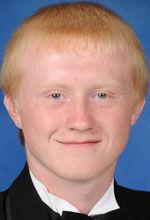 Webb has pinned opponents on the wrestling mat and he's pinned down an impressive resume off it.
He is a three-time state champion grappler and has maintained a high GPA while winning those championships.
Webb also competed in cross country, football and soccer during his high school career.
He plans to attend Bluefield College.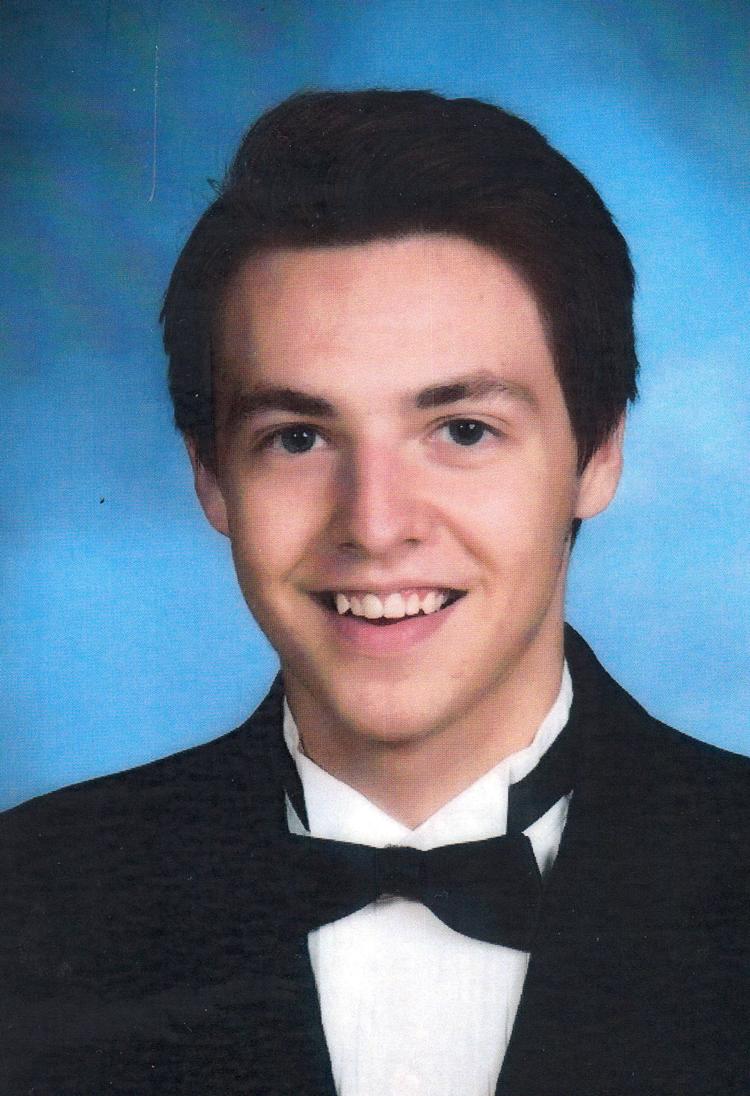 Wilson has been a busy Bearcat the past four years.
In addition to playing four sports, Wilson ranks second in his class with a 4.42 grade point average while taking dual-enrollment courses.
Through his involvement in the Citizen in Action program, Wilson has earned over 350 hours of community service.
Wilson, who has balanced his time between cross country, swimming, tennis and track, plans to attend the University of Virginia.