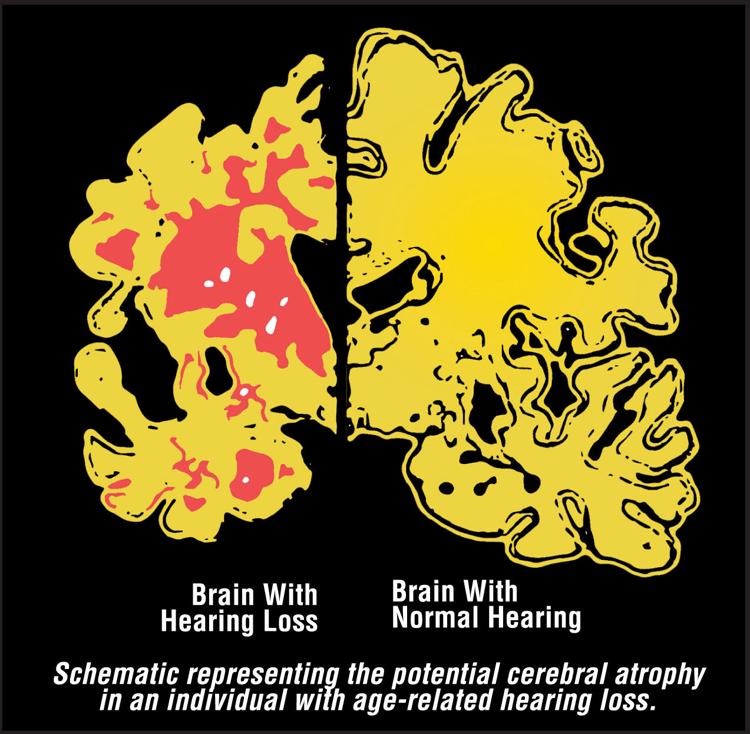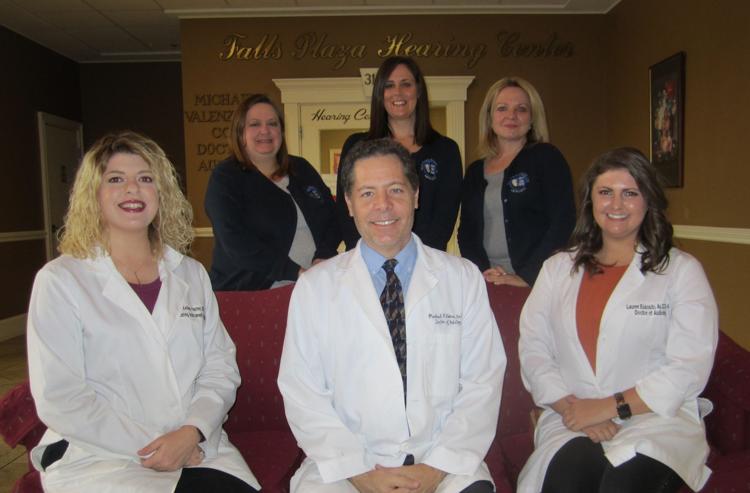 Hearing loss can have far-reaching consequences. It can affect relationships, work, recreation, safety and more. Perhaps the biggest blow is how it affects cognitive function.
If you can't hear well, the most basic of life's functions can become a trial. Here are a few ways hearing loss can impact your life and what you can do about it.
Hearing loss and dementia
Did you know that hearing loss is tied to an increased chance of having dementia?
Adults who suffer from hearing loss, even in mild degrees, are far more likely to develop dementia than those who do not have hearing loss, according to the National Institute on Aging.
However, reasons for this link are not known.
While the direct correlation is unclear, there is an indisputable general correlation that the likelihood of dementia increases once hearing loss begins, says the Abingdon Falls Plaza Hearing Center.
Remembering and understanding common sounds
One downside of hearing loss is your brain's ability to remember simple, everyday sounds. These are sounds you may take for granted, such as background noises, the doorbell or even a familiar voice. Without the ability to hear well, the ability to recognize these sounds may be at risk. 
Because hearing loss most often is subtle, as hearing loss increases, your brain forgets over time the simple, everyday sounds you are used to hearing, explains Hear-It.org. Early detection and hearing aids can combat this, but waiting too long brings added risk of your brain no longer being able to make sense of even the most mundane sounds, such as the hum of your appliances, birds chirping or cars passing by.
Struggling to communicate
Another way hearing loss can impact cognitive function is in ability to communicate.
Hearing doesn't actually occur in the ears, but in the brain, explains the Better Hearing Institute. When the brain is able to make connections to the sound it is receiving with the stimuli surrounding the sound, higher-level cognitive functioning is achieved. Without proper hearing, the listener is not able to properly process auditory information, thus affecting their ability to effectively communicate and process conversations and situations.
Difficult performance of daily tasks
It is staggering to realize all the tasks that require higher-level cognitive functions, most of which are dependent on auditory stimulation.
While hearing loss may start with mild complications such as trouble remembering, learning new things, concentrating or making decisions, you probably still will be able to complete everyday activities, notes the Abingdon Falls Plaza Hearing Center. However, if hearing loss goes unchecked, the decline of your brain function may inhibit your ability to speak, write or even live independently — in essence, a total loss of quality of life.
What can you do? 
The correlation between hearing loss and higher-level cognitive function and quality of life is undeniable. However, there is hope, especially if hearing loss is detected early on.
Take action if you or your loved one is experiencing symptoms of hearing loss, even if it seems minor. Contact the experts at  Abingdon Falls Plaza Hearing Center  today. They provide the most progressive level of hearing aid technology and establish personalized long-term relationships with each person who comes under their care, long after hearing aids are fitted and hearing begins to improve.
For more information, or to make an appointment, visit www.fallsplazahearingcenter.com. 
Jason Bell is a graduate of the University of Utah and works as a full-time high school religious educator. He enjoys automotive consulting, as well as spending time with his wife, family, friends, and DeLorean. Contact him at jasonericbell@gmail.com