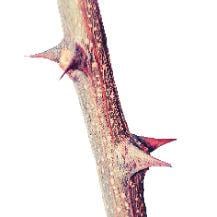 I could write a lot about the recent actions of the Sullivan County Commission, but for this column I'm going to focus on the blatant violation earlier this month of the Tennessee Open Meetings Act by at least three county officials. During a particularly fractious budget session with little progress, Mayor Richard Venable called a recess and retreated to his office, where he spoke privately with at least two commissioners. When they returned, one of the commissioners proposed a 2-cent property tax increase, which was then approved with no discussion. The law, often referred to as the Sunshine Law, is pretty simple: It requires that government decisions be made in public and adequate public notice of public meetings. We know the commissioners involved are well aware of the law. Commissioners have accused each other of violating the law, it has been discussed during meetings and the opinion of the county attorney has been sought. Last December, county officials received a rose in this column for refusing to attend a meeting because they feared it would violate the Sunshine Law. As for Venable, he knows better because he's serving his third term as mayor, and he was once a state representative. The director of the Tennessee Coalition for Open Government, who contacted the Herald Courier when she heard about the meeting, described what went down as "cloak and dagger maneuvering out of sight of the public — and in fact, out of sight of other commissioners." It was a step backward.
---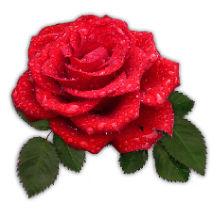 Washington County officials are doing their due diligence in finding a solution to their courthouse problems. I've always loved the current courthouse on Main Street in Abingdon, but it's 150 years old and has been deemed woefully inadequate. There's not enough parking and about double its size is needed. The building has served its purpose. Clearly, it's time to move on to another courthouse and repurpose the old one. Three options are being considered. This is a big decision, probably the most important issue the county will tackle over the next couple of years. Although it's just been discussed publicly in recent months, county officials have actually been working on it for eight years. But now, there's a sense of urgency — if the county doesn't solve the problem on its own, the state could force it to. County officials don't want that. They seem to favor renovating the former Kmart building off Exit 17 in Abingdon. But moving the courthouse requires voter approval in a referendum. If a move is rejected, it would be 10 years before it could be back on the ballot, meaning the county would be stuck with making the current courthouse work. So county leaders have some convincing to do. The Board of Supervisors voted to hire a public relations firm to aid its efforts at a price tag of nearly $60,000. Last week, three town halls were held on the subject and another is set for Monday. County officials want residents to be involved in this choice and educated on the possible solutions. Take them up on it. You may be voting on it in less than four months.
---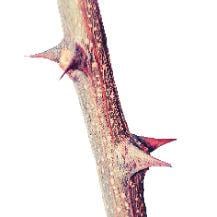 Imagine this scenario: You go to work like usual, only to be told at the end of your shift you're out of a job until further notice. Then you get the paycheck you worked hard for, but it bounces — leaving your bank account in the red. Meanwhile, the bills continue to pile up. Calls to your employer go unanswered. A couple of weeks go by and now you're owed two paychecks and there's still been no direct communication from the company. You don't know whether you'll ever return to work and you don't have a clue when, if ever, you'll get your pay. That's what happened this month to John Paul Shortridge, of Cleveland, Virginia, his son, Joshua, and a number of others who've shared similar stories. One has four kids, another has five. They work or worked — they're not sure which — for coal company Blackjewel LLC, which filed for Chapter 11 bankruptcy earlier this month. The West Virginia-based company has 1,700 employees in four states, including nearly 500 in Virginia. Blackjewel blamed the bankruptcy on "adverse market conditions" and liquidity issues. The court approved $5 million in emergency funding and around 140 workers returned to work. The company said it's trying to secure additional funding so it can bring back more. Thankfully, state lawmakers and officials recognize the plight of the miners and mobilized three "rapid response" events last week to help them file for unemployment and explore career and training possibilities. Still, they remain in limbo. To leave employees hanging in such a fashion is unconscionable. They deserve better treatment and they deserve their pay.