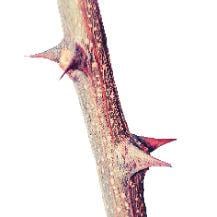 I'm not a fan of summer. Why? Heat and humidity. Getting in and out of a hot car. Sweat. Weeds. Mosquitoes, wasps and other bugs. The never-ending sound of the lawn mower. No football. But nothing contributes more to my dread than the black-and-white nightmare that has haunted me for years. I'm talking about skunks. I got the first whiff of the season one night last week. By the time I got to the house, it was breath-taking. The stench lasted all night and seemed to come in waves. It didn't dissipate until 8:30 the next morning. After a couple of additional smelly nights with little sleep, I investigated. Around 9:10 Friday night, I saw a big skunk spill out from under my neighbor's shed. I didn't stick around to see if there were more. Unfortunately, I'm all too familiar with pole cats and the misery they can bring. I knew that skunk was really close because I've smelled more than one up close and it's a lot like burning rubber. My education on skunks started in 2012 — the first year I was bedeviled by the creatures. I woke up around 3 a.m. to find my dog running through the house. Back then, I had a doggy door. No more. By the time I figured out she'd been sprayed, she had destroyed bedding, rugs, carpet, pillows and furniture. It was costly. I spent hours washing poor Lil Bit over and over in a solution of hydrogen peroxide, baking soda and Dawn dish detergent. Take it from me, tomato juice doesn't work. I spent a week's vacation trying to get the smell out of my house, but it was about a month before it cleared. At one point, I went to a nearby store for cleaning supplies and I could hear people asking, "What's that horrible smell?" I was mortified. It was but the first skunk encounter of many to come over the next four years. Then, suddenly, in the summer of 2016, it stopped. I was ecstatic. My friend, Jerry, a realist who's always been amused by my skunk sagas, suggested they were lulling me into a false sense of security, biding their time until they could catch me off guard again. It looks like Jerry was right.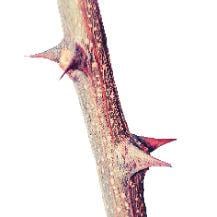 I admit that I sometimes choose not to go to a downtown restaurant or event because I don't feel like driving around looking for a parking place. And that's a shame because I think the Twin City's downtown is the best in this region. It's vibrant, healthy, growing and evolving. But the lack of parking downtown has been a problem for years, long before the Birthplace of Country Music Museum and three new hotels were even possibilities. It's been discussed by officials of both cities, studies have been done and there was once talk of building a parking garage, although that idea went nowhere. So I was a bit dismayed to hear that Bristol, Tennessee, officials plan to eliminate NINE valuable parking spaces on Sixth Street in favor of developing an outdoor dining strip, which was recommended by a downtown development study. To their credit, city officials are taking steps to try to maximize spaces. As also recommended by the study, the city plans to convert hundreds of parking spots with no time limit or those with three-hour limits to two-hour parking. I think that's a good move and overdue. But there are other opportunities for outdoor dining in downtown Bristol and more to come. Parking is a precious commodity. I'd rather keep the parking spaces.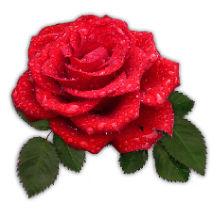 Last weekend, 222 fewer people sought free health care at the Remote Area Medical clinic in Wise County than did last summer. And that's a good thing. Those who run the annual three-day event aren't sure what to attribute the drop in patients to, but they speculate it may be because they are holding more clinics in Virginia and surrounding states. They say it's too soon to say whether the state's expansion of Medicaid is having an impact. Both may be factors. For 20 years, thousands of people have stood in line, many camping overnight, to get glasses, have a tooth pulled or get a mammogram, among other free services. Over the years, the event has often been used to demonstrate the need for better health care. It involves hundreds of volunteers who provide the health care and organize the clinic. Thanks to all who helped this year and previous years. Your efforts have helped many and even saved lives. The event is quite an undertaking, so planning is likely already underway for summer 2020. Let's hope next year's numbers are even lower.