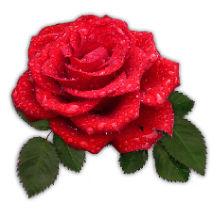 A friend's email last week brought back memories of the time I spent on my grandparents' farm in rural Vaiden, Mississippi. We lived hours away from my mother's parents, but every summer my family, with four kids, descended on them for two weeks. I've milked cows, gotten my shoes stuck in manure, gone to the hen house for fresh eggs, driven a tractor and fished with my brothers — but I always got them to bait the hook. The farm was heaven for a little girl who loved animals and I couldn't get enough of the baby chicks, kittens — if I was lucky — pigs, calves and my grandmother's Collie dogs.
I remember going barefoot, though I stumbled into a painful patch of cactuses one summer. We also picked blackberries. The next day, my grandmother, Grace, turned the berries into a rich cobbler for dessert. Before the berries were out of season, she made jam we spread on her homemade biscuits. I can still taste those golden, buttery treats and I've never tasted another that touched them. Back then, the main meal of the day was at noon. Dinner included homemade favorites like fried chicken and pork chops, real mashed potatoes with gravy, vegetables fresh from the garden — fried corn, green beans, okra, squash, butter beans, sliced tomatoes. It was rounded off with cornbread and iced tea and followed by a nap. At night, supper was light, often tomato sandwiches on white bread.
Only one room in the house had air conditioning, though it was blazing hot. Many evenings were spent on the front porch swing, sometimes snapping beans for next day's dinner. Before our visit was over, my grandmother would get out the ice and salt and supervise the making of creamy, vanilla ice cream. We had to eat it fast before it melted into soup. I always tiptoed to bed, not wanting to wake my papa, Jamie, who had to get up in the wee hours to milk the cows. Sometimes, I'd catch him before he was asleep, kneeling beside the bed in prayer.
If we were lucky, we got to ride in the back of my papa's weathered pickup truck, sometimes sitting on the gate. I even fell out into a pasture once, which didn't go over big with him, but he never told my parents. Once or twice, my grandfather would take us to town. I remember the general store and its creaky, wood floors, the barrels of candy and the freezer from which we'd pull glass bottles of Coke. I marveled that everywhere we went, people seemed to know all about us.
To a child, a fortnight seems to stretch out forever, but, inevitably, it came time to head home. There were always a few tears — it was hard to say goodbye. But before long, we'd start looking forward to the next summer. Those sweet, uncomplicated days with such loving people are among the happiest of my life.
---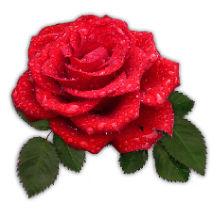 Unfortunately, we have covered the deaths of a number of local law enforcement officers over the years, each a shocking and devastating loss. But I have never seen one that brought such a sustained outpouring of love and support as has the death of Sgt. Steve Hinkle, a Sullivan County deputy who was fatally shot in the line of duty last February. From the start, it was obvious that he was a respected and beloved officer who affected the lives of many, including as a school resource officer. But six months after his death, Hinkle is still being honored and his life and death are still spurring positive actions. Earlier this month, the Johnson City Police Department generously gifted the Bristol Tennessee Police Department a military-style robot that will assist the bomb and SWAT teams. And the gift, which could have cost the city up to $100,000, stemmed from a discussion about problems the Bristol department had with its robot during the standoff when Hinkle was shot. On Aug. 13, the Sheriff's Office showed off a new "bite suit" that helps train K-9 officers and their handlers. Written across the back of the bright orange jumpsuit is the name Hinkle. The $1,800 suit was paid for by Food City in Hinkle's honor. Other honors and tributes have included the naming of a section of U.S. Highway 11W for Hinkle; a blood drive in his memory; the inclusion of his name on the SCSO's officer's memorial; the renaming of a camp about bullying for him; a memorial sign on a gate at Bristol Motor Speedway; and the donation in his honor of 100 bulletproof backpacks for Sullivan County students. Our thanks to all who continue to find ways to remember and honor this fine officer.
---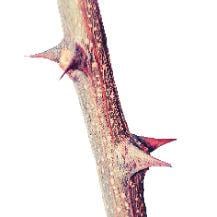 It can't be helped that the Alabama concert planned at Bristol Motor Speedway on Sept. 6 has been canceled due to ongoing health issues of its lead singer. Still, it's a bummer for thousands of fans, who've been disappointed not once, but twice. It now looks like it'll be 2020 before the band plays at the new amphitheater at Bristol Dragway. But why wait? Why not turn that thorn into a rose and christen the venue with a concert before then? After the Rhythm & Roots Reunion in September, before it turns chilly, might be a good time. And here's an idea — let's step away for a moment from country and bluegrass and bring some diversity to the music scene with a rock band. Anybody else agree?