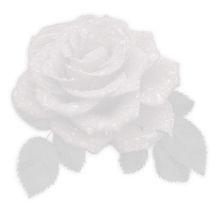 I was prepared to offer Washington County Sheriff-elect Blake Andis a rose in this column when he told a Bristol Herald Courier reporter on election night that his office will be transparent. He said he plans to do what the current sheriff and the Virginia State Police have so far refused to do — release body-cam and dash-cam video related to a fatal officer-involved shooting in Glade Spring in 2018. The video has been sought through Freedom of Information Act requests by the dead man's sisters and this newspaper. But we found out a day later that Andis plans to release the video to the family only so they can get closure with regard to a number of questions they've had. I'm sure he has the best of intentions. But the video is either public or it's not. If it's public, it should be released to anyone interested. If it's not, it should be released to no one. To be fair, Andis is a longtime, professional law enforcement official whose election, with 54 percent of the vote, was decisive. He hasn't taken office yet, that will come Jan. 1. He deserves time to take over the position and establish his department. But what better way to start than to be truly — not selectively — transparent from the beginning? So I'm reserving my rose until we see what happens.
---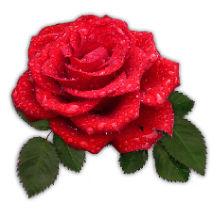 Have you heard anything negative about Sullivan County's animal shelter lately? Me neither, and that's a wonderful thing. Cindy Holmes was hired as executive director of the shelter in July, and her first months on the job appear to have been a success. There has been no negative news out of the shelter, which went through a number of serious problems after the county took over operations in January 2018. Here are a few: The shelter was closed for weeks due to two outbreaks earlier this year of canine parvovirus, which resulted in the deaths or euthanization of a number of dogs; in November 2018, feline panleukopenia shut down the cat room and also resulted in the deaths of an unknown number of cats; several board members quit a new board formed to take over shelter operations; there were clear problems between the staff and the shelter's volunteers; there was an investigation of complaints of animal cruelty at the shelter, though no charges were ever filed; and two managers resigned — one on his first day on the job. Finally, the shelter appears to have a qualified and dedicated director, who, so far, has been more available and forthcoming than previous shelter officials. Holmes definitely seems to have had a stabilizing effect and that can only be good for the animals the shelter is there to help. I realize it hasn't been that long, but so far so good. Want to help? The shelter is overflowing with cats and dogs, and Holmes is asking residents to step up and adopt or foster an animal.
---
As we approach Veterans Day on Monday, here's hoping Sullivan County officials follow through with talk of establishing a veterans center that would serve as a one-stop shop for those seeking services or help. There are centers in Bristol and Kingsport, but those are privately run and this one would be run by the county in Blountville. And there's more good news for students who are veterans in Blountville, where Northeast State Community College will dedicate its new Veteran and Military Student Success Center on Monday. I could fill this paper with all the things that should be done for our service men and women. We will never know all they've endured for our country. As we honor the nation's veterans and the victims of all wars in this country, take a few moments to read the special section, 2019 Veterans Day Salute to Valor, in today's home delivery editions. It features the exceptional stories of veterans of a number of military branches who served in different wars and during peace time in different parts of the nation and world. Their stories, their bravery and sacrifices deserve to be remembered.