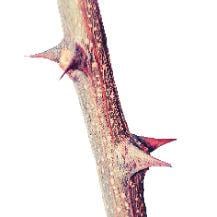 It's past time for law enforcement officials to release body-cam and dash-cam video of the officer-involved shooting of Phillip Cameron Gibson in May 2018 following a pursuit in Washington County, Virginia. Here's the deal: The footage has been sought through Freedom of Information Act requests by Gibson's family and the Bristol Herald Courier. But the requests were turned down by both the Washington County Sheriff's Office and the Virginia State Police, and, initially, each said it should come from the other. Sheriff Fred Newman refused to release the video because the State Police investigated. State Police refused, saying it is the property of the Sheriff's Office. Most recently, Newman said he has the discretion to release or not release the video footage under the FOIA. As BHC Managing Editor Rob Walters put it, that is a "catch-all loophole" used by many police agencies to avoided releasing material that should be public, and it needs to be closed. The family is now asking a judge to intervene and require turnover of the video, but there's been no decision. The sheriff recently issued a statement saying the family did view a video, but the family says the shooting itself was not shown. Gibson's sisters want to see for themselves what happened and say if the video shows their brother did what police said he did, they will let it go. From the newspaper's perspective, the video should be public because the investigation is over, Gibson is dead and the officers involved cleared. Why not release it in the interest of transparency and to provide the family with some closure?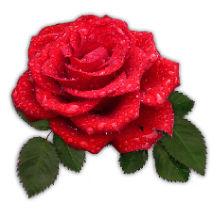 Several years ago, I was walking in my neighborhood when a German shepherd, who normally barked at me from behind a chain-link fence, came charging through the yard. My first instinct was to pick up my Lil Bit, a 15-pound Jack Russell terrier, to try to keep her from being injured. My second was to try to recall what not to do in case you're in danger of being bitten. I remembered not to run like prey, not to look the dog in the eye or challenge it in any way. I kept walking at the same brisk pace without a backward glance. And it was tough — that huge, snarling dog was so close I could hear his nails clicking on the pavement behind me and feel his breath on the back of my legs. Thankfully, for whatever reason, the dog retreated, and we escaped without injury. That's how I know a little of the fear that Paul Rice must have felt when he was bitten by a dog while jogging in Bristol, Tennessee. The dog's owner claimed his pet had been vaccinated for rabies but couldn't produce any documentation, so Rice went through several long and uncertain days. Eventually, the dog tested negative, but only after Rice went through one of four rabies vaccinations. Rice, a former editor at this newspaper, shared his experience in a column published last weekend, in hopes of educating others about the dangers and costs associated with not vaccinating pets for rabies and to, hopefully, keep someone from suffering through what he did — or worse. Well done. You can read the column at https://bit.ly/2q2Yow6.
I stepped away from this column for a couple of months to focus on my role as lead editor of the Herald Courier's recent in-depth series investigating jail overcrowding in Sullivan County and Bristol, Virginia. Critical Mass rolled out over eight days in October and included 24 stories, dozens of photos, galleries, detailed graphics, video, podcasts, editorials and concluded with the newspaper's first town hall meeting. Thanks and roses go to all the talented and dedicated reporters, editors and photographers who spent months on this worthwhile project, one of the most exhaustive the newspaper has undertaken. Everyone in the newsroom was involved. And much appreciation goes to Sullivan County Sheriff Jeff Cassidy, Bristol Virginia Sheriff David Maples, their staffs, guards, city and county officials and even the inmates themselves for embracing this project and granting us the access we needed. Check out Critical Mass at www.heraldcourier.com/news/critical_mass/. Have an idea for the next important subject we should tackle? Email me at scameron@bristolnews.com.