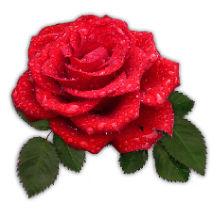 Over the last year, a number of shops selling products containing CBD oil have popped up across the region. The substance, derived from hemp, is the latest craze with purported health benefits ranging from soothing pain to calming anxiety and stress for people and even animals. It's also widely available online. So it makes sense that a local business or entrepreneur would take steps to capitalize on its popularity by getting involved in the process before it reaches the customer. Last week, Russell Leonard, whose family has successfully operated Electro-Mechanical Corp. and its subsidiaries in the region for years, announced an exciting new startup called Merj. The industrial hemp company will cultivate, process, test and create products containing hemp-derived cannabinoids. Merj received Tennessee approval to grow hemp, which is the same genus and species as marijuana, but contains only 0.3% of the psychoactive component that makes marijuana illegal. The first round of planting a test crop is underway on a farm in Sullivan County. Processing will take place at the building off U.S. Highway 421 in Bristol that once housed The Centre. Congratulations to those involved with Merj for their innovative and forward-thinking effort. It has real potential for the company and the region. I hope it's a huge success.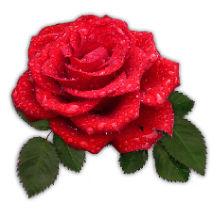 Let's face it, it's been a long time coming, but there finally appears to be real progress and an actual end in sight for the repairs to Boone Dam. In exactly two years, repairs are expected to be complete and water levels at Boone Lake will be raised back to summer levels in a little more than three years. That might seem like a long time — especially to those who live, work and recreate on the once-popular Tennessee Valley Authority lake. But remember, it's been five long years since water levels were drawn down so the repairs could be made, severely impacting boating, swimming and all other activities. The low levels exposed 1,400 acres of the lakebed, where vegetation and trees have taken over. It was in 2015 that TVA said repairs would take five to seven years. Failure to fix the sediment seepage could have meant the dam would fail, which would have been catastrophic. Last week, TVA gave an update on the project, which they said is in its final phase, on schedule and budget. Let's hope it stays on track so life can finally go back to normal on Boone Lake.
At high schools and colleges across the region and the nation, young people, and some not so young, are walking across the stage, smiling for the cameras and accepting their hard-earned diplomas. One of them is my niece, Andi Cameron, a special and bright young woman with a promising future who graduated from Tennessee High School this weekend. Graduation brings an intoxicating and somewhat apprehensive feeling I remember all too well, though it's now been decades ago. A few suggestions: If you have the opportunity to travel, grab it. If you want to pursue that master's or doctorate degree, do it now. Once the demands of a full-time job, college loans and other debts, marriage, children and a mortgage are part of your life, it will be harder to do. So, congratulations for your hard work and a job well done. This is an important milestone, and this stage of your life is over, but strive to be a lifelong student. Much luck and best wishes for success and happiness with what comes next. Make the most of it. I promise you, it will all go by so fast.