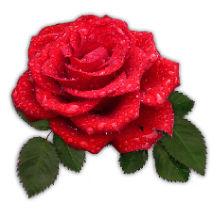 The weeks wear on this summer for miners affected by the bankruptcy of Blackjewel. In July, the employees suddenly found themselves without a job and owed serious back pay. As the coal company continues to sort out its bankruptcy, nearly 500 miners in Virginia — including a number in Southwest Virginia — continue to struggle to pay bills and live with the uncertainly of not knowing whether they will return to work. A total of 1,700 miners in four states have been affected. So, I know it was welcome news last week when those miners in Wise and Lee counties learned they will get an unexpected $2,000 each thanks to a $250,000 donation from the Richard and Leslie Gilliam Foundation. The Charlottesville-based foundation helps improve the quality of life in Southwest Virginia and eastern Kentucky by investing in education, health, community service, entrepreneurship and the arts.
It turns out that Richard Gilliam is a former coal company owner who appears to have retained a soft spot for miners. When he sold his Abingdon-based mine in 2010 for $960 million, he shared $80 million with hundreds of his employees in Southwest Virginia and Southeast Kentucky. In addition to the local miners, Blackjewel miners in Kentucky are receiving $768,000 from the foundation, bringing the total going to the idled miners to more than $1 million. According to a spokesman, Gilliam was "disturbed" by the bankruptcy and motivated by his "appreciation for the hard work that coal miners perform." It's not the first time the Gilliams have helped our region. In 2011, Richard Gilliam, a native of Wise and alumnus of the University of Virginia's College at Wise, and his wife, a native of Jonesville, pledged $8.3 million to UVa-Wise for a new health and wellness center and renovations to its gym. Southwest Virginia is fortunate to have connections to this generous couple and their foundation. Here's hoping some unexpected money comes to the remaining Blackjewel miners in the other counties of Southwest Virginia and beyond.
---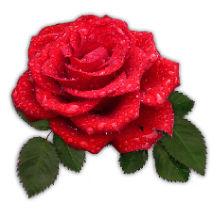 Bus service is provided to students from kindergarten through 12th grade, so why not to those in college? I never really thought about it, but the issue was raised last week during a news conference by Bristol officials and leaders from Virginia Highlands Community College. It seems a lack of transportation — some students don't have a car, access to a family car and some don't even have a driver's license — is keeping some Bristol students from attending the two-year college in Abingdon. Among Virginia High's 2019 graduating class alone, there were 18 students who applied to VHCC but had no way to get there. So college and city officials and several local agencies are partnering to provide #CollegeExpress, a new shuttle service that will transport up to 40 Bristol, Virginia, residents, at no cost to them, back and forth to VHCC four days per week. Think of the impact that could have on their future and in turn, on their community. We need more of this kind of cooperation and problem-solving.
---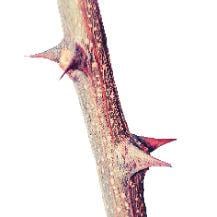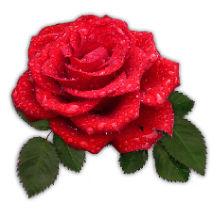 The news release arrived just two days after a deadly, heartbreaking weekend in this country. Two separate mass shootings — just hours apart — 31 innocent people dead. The nation is understandably on edge and searching for answers. So it was in that frame of mind I received an email with the subject "bulletproof backpack giveaway." Huh? I was startled. The release said 100 bulletproof inserts for backpacks would be given to "higher needs" Sullivan County school students. The inserts, at $300 apiece, are being donated by the manufacturer, ShotStop Ballistics, and Blue Blood Brotherhood, a national police support organization. The idea is the students, due to their limitations, would have more difficulty getting away from a shooter in their school and the inserts would give them more of a chance to live. So, in addition to telling their child not to forget their lunch, parents may be reminding them to put on their bulletproof backpack? We have had too many deadly school shootings and local school and police officials continue making improvements aimed at keeping kids safe. But it's a sad turn of events when we have to equip children with gear that might keep them from being gunned down at a place where they should feel safe. And how long until all school children — and the rest of us, for that matter — end up wearing bulletproof backpacks and vests?
Having said that, I am lamenting the violence, fear and uncertainty that result in the need for children to shield themselves with bulletproof equipment, not the backpack inserts themselves or the thought behind the donation. Those involved deserve a rose for wanting to help keep our children safe in schools. They chose Sullivan County because they wanted to honor slain Sullivan County Sgt. Steve Hinkle, a former school resource officer who died earlier this year in the line of duty, and help kids in his county. How fitting.