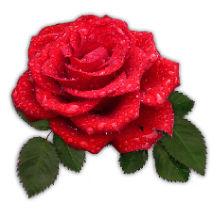 I've handled coverage for the crashes of three aircrafts related to the races at Bristol Motor Speedway. And the first two had far grimmer outcomes than did the crash Thursday of a jet with Dale Earnhardt Jr. and his family on board. Although I'm sure they were shaken up, all five on the plane walked away after it ran off the end of a runway in Elizabethton and burst into flames. Several emergency officials at the crash site agreed they were lucky to be alive. The first crash on April 1, 1993, claimed the life of then-reigning NASCAR Winston Cup Series champion Alan Kulwicki and the three others traveling with him to BMS for the weekend's races. The twin-engine plane hit a hillside in Sullivan County on that cold, rainy night. It was 19 years later, on a Friday night, Aug. 24, 2012, when the second occurred. A helicopter piloted by Bill Starnes crashed into South Holston Lake after dropping off passengers following a race at the speedway. I will never forget that long weekend as the search for the lone occupant of the copter continued. It was three long days before the body was recovered. Thankfully, this time, there were no bodies to recover, though there will be lengthy investigations into exactly what occurred. Our appreciation and admiration go to all those involved in responding to and dealing with Thursday's crash. I know from experience, it all could have been so much worse.
---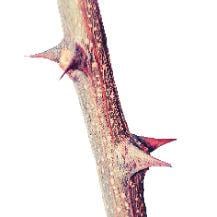 In early July, as construction began on a parking strip meant to encourage outdoor dining on Sixth Street in downtown Bristol, I gave the city project its first thorn. I didn't then — and I don't now —- think the possibility of people eating outside, when there are other outdoor dining opportunities downtown, was worth the elimination of nine valuable parking spaces. Downtown has struggled with a parking problem for years, long before the addition of hotels, the country music museum and vibrant restaurants brought even more people there. The strip has since been completed, and I wasn't surprised when merchants on Sixth Street wasted no time in turning out at a recent Bristol Tennessee City Council meeting to complain they are losing customers who have nowhere to park. Several business owners are even threatening to move, and some are accusing city officials of failing to communicate with them prior to the change. City officials responded that focus groups were consulted, public meetings were held and news releases sent out. Whatever did or didn't happen, there clearly was a disconnect. A better response would have been to pledge to do a better job at communicating — starting now — study what effects the dining strip has had and make necessary changes or eliminate it altogether. That's what most of those taking an informal, unscientific poll by the Bristol Herald Courier said should be done. Lord knows I am no city official or transportation expert, but going forward if Bristol officials on either side of the state line are considering a project or changes downtown that would eliminate parking spaces — JUST DON'T DO IT.
---
On the surface, a doctor who was a state health official would seem to have little in common with a star athlete and high school basketball coach. But both Dr. Sam Melton and Jon Odum made immeasurable contributions to the lives of many in our region and both of their lives were cut short earlier this month — just eight days apart. Melton, 52, died Aug. 2 after a car crash. He was a Southwest Virginia physician who was commissioner of the Virginia Department of Behavioral Health and Developmental Services. His positions, awards and accomplishments are impressive and too numerous to name in this column. As an addiction specialist, so needed in this area, he even worked on state legislation aimed at battling the opioid epidemic. One of Melton's two daughters was a standout tennis and track athlete at John Battle High School, where Odum was head basketball coach. He was just 39 when he died Aug. 10 after a three-year fight with brain cancer. He was a talented basketball player at John Battle, then at Virginia Intermont College before he became a coach. Coaches who were competitors and his players described him as a leader and inspiration who taught them about the sport and life. Many also said he handled his illness with grace and courage. The two men were described as humble by those they left behind and both were family men. And, sadly, for us, both left this Earth with so much left to give.
This story has been updated to correct the date of Dr. Melton's death.