BRISTOL, Va. — Depictions of many of Virginia's oldest folk traditions comprise the core of a new exhibit at the Birthplace of Country Music Museum.
Beginning today and running through Aug. 2, the museum's special exhibit gallery will host "Real Folk: Passing on Trades and Traditions through the Virginia Folklife Apprenticeship Program."
It features a series of more than 100 black and white and color photographs plus items made in Virginia that can be traced back generations.
Much of the display focuses on aspects directly tied to music, including the making and playing of autoharps, banjos, mandolins, dulcimers, steel drums plus shape note singing, gospel singing, square dance calling and bluegrass fiddling and singing.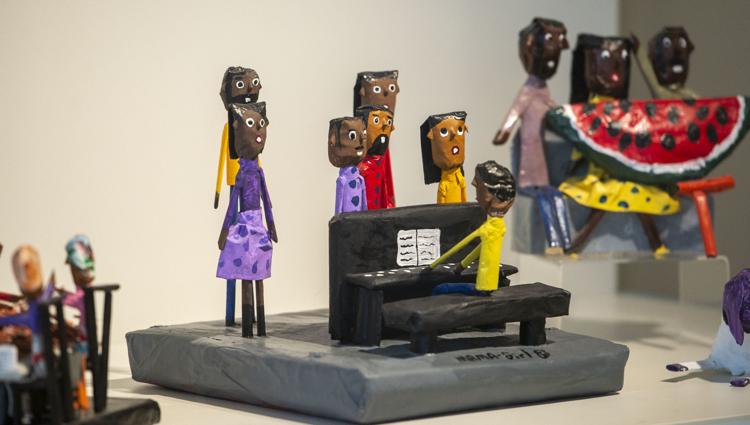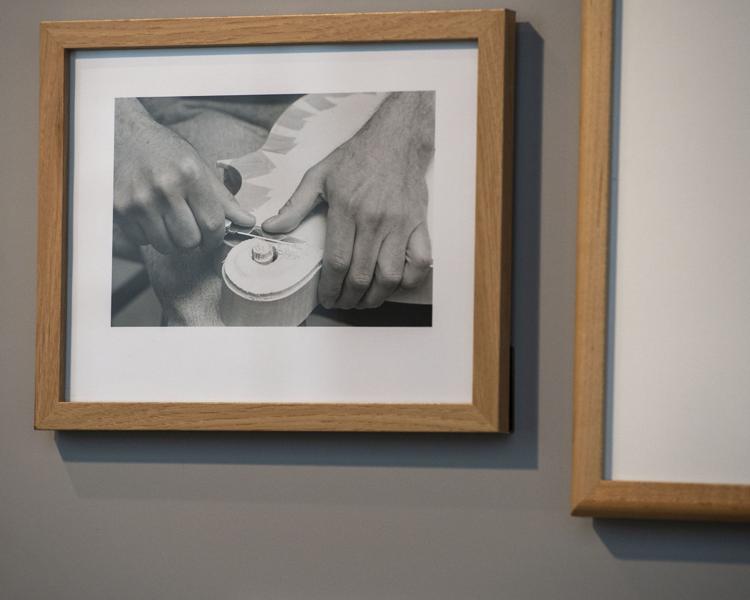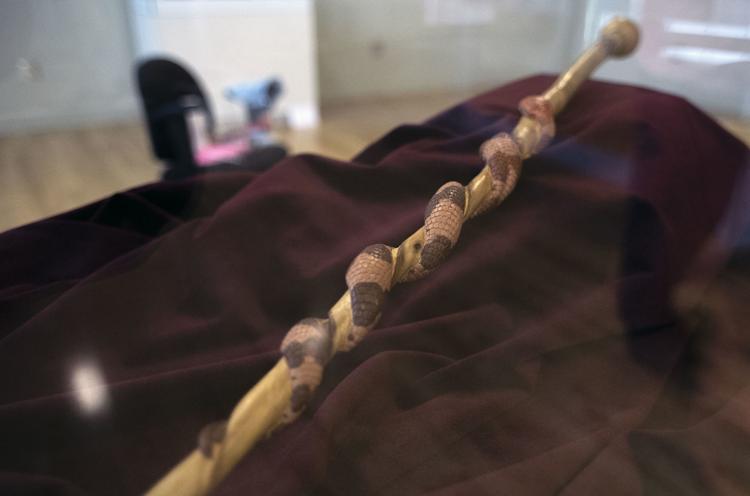 It also includes images of quilt-making, ham curing, paper sculpture and various forms of dance, according to museum Curator Rene Rodgers.
"It's not just basket making or the kinds of arts and crafts you see at a folk festival," Rodgers said. "Its music traditions, singing, dancing, making instruments — which is a big thing in our area. … We tried to pull out crafts and traditions that people here would be really familiar with — Appalachian traditions. We also looked beyond that to other music traditions that were represented."
Since 2002, the Virginia Folklife Program has paired experienced master artists with apprentices for nine-month learning experiences in all forms of Virginia's traditional culture.
Museum visitors who are roots music fans will likely recognize images of banjo master Sammy Shelor from Meadows of Dan, fiddle player Billy Baker, of Norton, or autoharp maker Jack Hollandsworth, of Montgomery County.
Many of those traditions can be traced to immigrants who settled in Virginia.
"This highlights the diversity of our state and the diversity of the United States," she said. "Those immigrant traditions are becoming part of our culture, too."
The exhibit documents this nearly two-decade effort by the Virginia Folklife Program and its longtime Executive Director Jon Lohman.
"The initial idea was to help in passing along these traditions. It's important to keep passing along a tradition, that it remains vibrant but it's had so many other benefits," Lohman said Thursday. "We've found, over the years, often the apprenticeship does as much for the master as the apprentice — often reenergizing the master. It's also done a lot for bringing recognition to these art forms or practices, educating the public and recognizing these folks as our great masters. Being in the program is kind of a de facto Virginia heritage award."
The program is typically showcased in Charlottesville, but this exhibit helps bring awareness to other parts of the state.
"We're really excited about having it in Bristol to get into that southwest part of the state. That's a great museum and great people to work with," he said.
The museum is expected to host a number of special events in conjunction with this exhibit, Rodgers said.
The exhibit is included in the price of museum admission or may be viewed for a separate $5 charge.
The museum is open from 10 a.m. to 6 p.m. Tuesday through Saturday and 1 to 3 p.m. Sunday. It is closed Monday.