The last passenger train departed from the Bristol Train Station in 1971, but that doesn't mean no one rides the trains that continue to pass through the city. Like many railroad towns, Bristol's history has included a few hobos and train hoppers.
As long as railroads have crossed the nation, hobos have hopped aboard them. Train hopping is a lifestyle that has deep roots in American history. The practice was especially common during the Great Depression, when men and women often traveled to find work.
Bud Phillips, the late Bristol historian, wrote about hobos and train hopping in his book, "Ghosts of Bristol."
During the Great Depression, the railroad years in Bristol became "infested," as one old-timer put it, with hobos seeking the opportunity to hop a freight train for a ride to somewhere, most of them knew not where, Phillips wrote.
"They just believed that life would be better if they could go to some distant location," he said.
Upper Spencer Street, now known as Martin Luther King Jr. Boulevard, was then lined with cottages facing the railroad yards. Hobos often visited the homes, Phillips said.
Since May 1971, the Twin City has only been serviced by freight trains of the Norfolk Southern Railroad.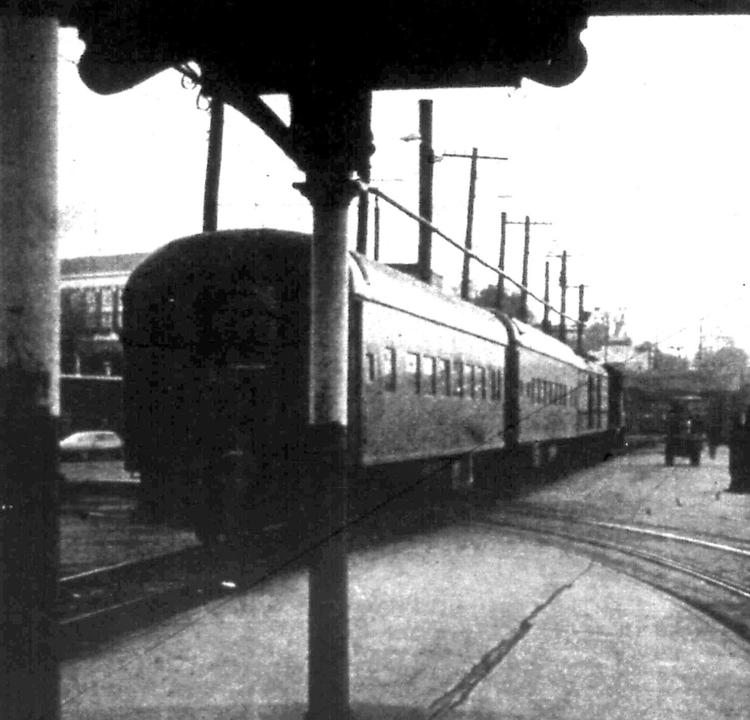 Today, local officials said they aren't sure whether hobos still hop aboard trains in Bristol.
"While I am sure it is probably happening, it is not something that we have observed or received complaints on, at least not recent ones," said Capt. Charlie Thomas, who supervises the patrol division at the Bristol Tennessee Police Department.
Thomas said he often interacts with the railroad police, and train hopping isn't something they have mentioned as being an issue, he added.
Sgt. Steve Crawford, a detective in Bristol, Virginia, said he hadn't heard about train hopping in the city in several years. He did recall hearing about hobos being in the city and setting up camp in the past.
Bristol, as well as nearby Johnson City, have had hobo camps, known as hobo jungles, in the past. Crawford said he remembered seeing some in the city.
Thomas said he was also aware of past train hopping in Bristol.
"I've talked with a couple of people that said they rode the trains in here, but I've never personally seen someone jump on or jump off one, and I don't remember ever answering a complaint from the railroad," Thomas said. "I do remember people messing with the trains, or climbing over them when they have the crossing blocked."
Representatives at the Salvation Army and the Haven of Rest, two local shelters, said they weren't familiar of any train travelers stopping for rest, a shower or a meal.
Founded as a gospel rescue mission in 1955, the Haven of Rest began serving the transient homeless who came to Bristol by riding the rails, according to information posted on its website.
Haven of Rest Director Brian Plank said he believes people still travel by hopping trains, but his organization, located a few blocks from the tracks, has not seen anyone reporting rail as a means of transportation.
Norfolk Southern, which has a rail yard in Bristol, also passes through nearby Abingdon, Virginia.
"Very rarely we will get a call from the railroad saying they have an unauthorized rider, but they usually let the train get to Bristol, where they normally stop anyway," said Abingdon Police Chief Tony Sullivan.
Like Bristol, hobos may have visited Abingdon in the past.
David Adams recently opened the Hobo Hostel, a lodging facility along Railroad Street.
"[I] came up with the name because I am next to the tracks in a 100-year-old home that would have seen hobos back in the day, but not now," Adams told the Bristol Herald Courier when asked about the site's unique name.
The home in Abingdon was owned by the town bootlegger, but Adams said nowadays the hostel now mainly hosts hikers and bikers off the nearby Virginia Creeper Trail.
Freight trains operated by CSX and Norfolk Southern also pass through several other communities in Northeast Tennessee and Southwest Virginia.
"I have not seen a report of this happening in the last 10 years," said St. Paul Police Chief Jonathan Johnson. "The biggest issue we have in reference to trains is trespassing on railroad property, but that is on the decline." 
In the town of Erwin, Tennessee, another railroad community, Police Chief Regan Tilson said his department used to get calls regarding unauthorized persons.
In 2015, CSX closed its railroad yard in Erwin.
"CSX left here, so there are fewer trains resulting in fewer calls. We get the calls for trespassing on railroad property sometimes," Tilson said.
Johnson City Police Chief Karl Turner said he has never read a report of someone attempting to board a train, but he noted that railroad police often investigate incidents in the city. Norfolk Southern and CSX pass through Johnson City.
The acts of train hopping and trespassing on railroad property are illegal and Norfolk Southern, CSX and other railroad companies, which have their own certified police forces, investigate such incidents.
When asked by the Bristol Herald Courier, the two railroad companies declined to release reports about unauthorized persons on railroad property.
Norfolk Southern's police chief, Mark Sinquefield, said his department takes reports of people trespassing on the railroad or unauthorized riders, but those are not public records.
"In some cases, we do file criminal charges," said Sinquefield, adding that trespassing is typically a misdemeanor charge.
He said cases of repeat offenders and more egregious cases result in charges.
"Yes, it's very dangerous, especially when you get on a train because of all the moving equipment," Sinquefield said.
It's unknown whether anyone locally has ever been injured trying to travel on a freight train, but a number of individuals have been struck and killed or seriously injured by trains in the region.
Since 2016, three casualties, including injuries and deaths, have been reported in trespassing cases along railroad tracks in Washington County, Virginia, according to data from the Federal Railroad Administration.
One casualty was reported in Sullivan County, Tennessee, and three were reported in Washington County, Tennessee. The FRA reported no other casualties in the region. A total of 3,260 casualties were reported across the country. Virginia had the 12th most casualties and Tennessee had the 15th.
CSX said it is committed to protecting the safety of its property and that of its customers.
"Railroads are privately owned, and any activity by unauthorized persons on railroad property is considered criminal trespassing and is prosecuted as such," CSX said in a written statement. "All trespass encounters are documented in official police reports and is added to a law enforcement database that can be accessed by any agency and other railroads. We remind the public that any activity on or near rail equipment is not only illegal, but also very dangerous."
Local prosecutors said this week that they couldn't recall any railroad trespassing cases in their jurisdictions.