ABINGDON, Va. — Three political newcomers are looking to fill the seats up for election in the Washington County Board of Supervisors race.
All of the candidates participated in an open forum on Oct. 19 where they collectively agreed that Washington County had managed to avoid wasteful spending with its budget.
The Bristol Herald Courier spoke with all the candidates to find out why they are running and what issues they feel are most pressing for Washington County.
District B, the Jefferson District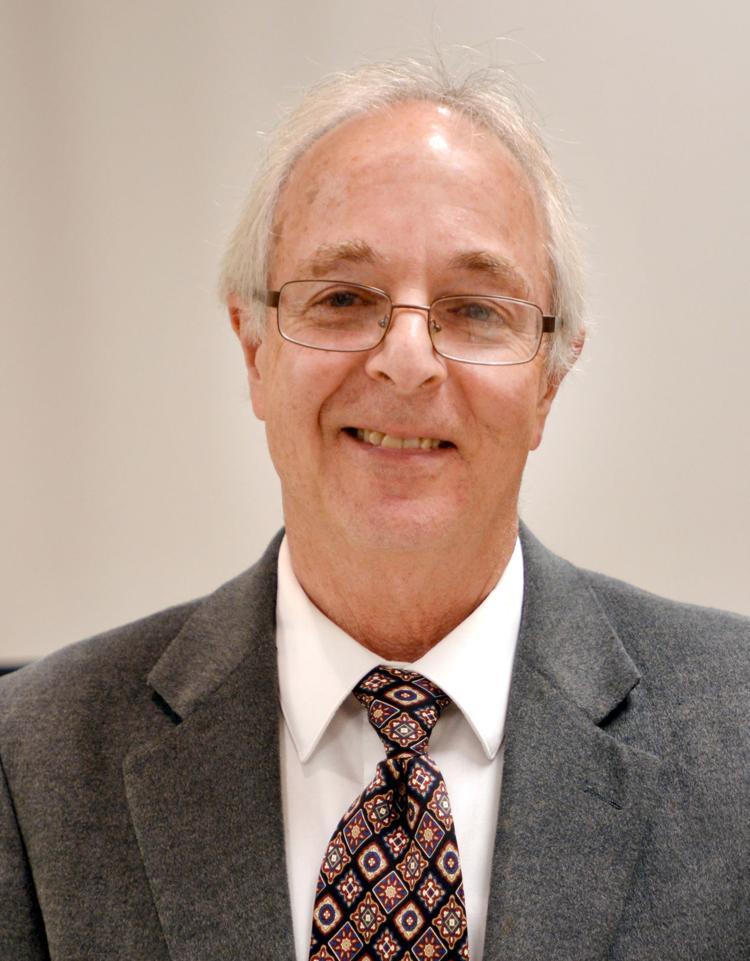 Newcomer Joel Harte, 69, of Greendale is running against incumbent, Randy Pennington, 65, of Abingdon.
Harte decided to run because there was only one candidate.
"I didn't see any value in not having a second candidate in the running," Harte said.
Harte said that he has some ideas about education and economic development for the county.
"In the last three years, the education budget has been cut, and I don't see the advantage," he said.
Harte believes that students should be more involved in vocational training.
"There's a disconnect between the education and the economics of the county," he said.
Harte comes from an educational background, holding a master's in education from Long Island University. He attended the University of Rochester for his undergrad years, earned a history degree and taught for five years.
Harte moved to Abingdon, Virginia, in 1981. He has been married to his wife Nancy for 37 years. They have three children.
The couple are both small business owners, Harte has owned the Harte Cabinet Shop on Rich Valley Road for over 40 years, and his wife owns Shady Business, which sells one-of-a-kind lamps and more, on Main Street in Abingdon.
Harte built his company from this passion for woodworking. He employs anywhere from two to six people at any given time.
He has been a part of the Abingdon Rotary Club for 30 years.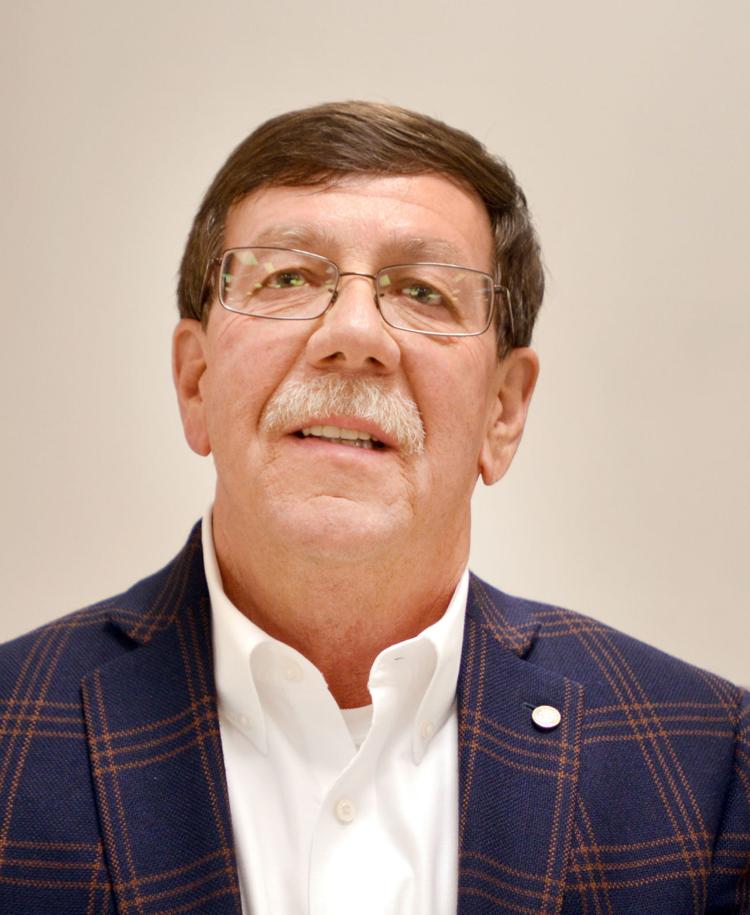 Randy Pennington was first appointed to the Board of Supervisors in 2011 to fill a vacant seat. He ran in 2012 and was elected. He served as vice chairman for two years and as chairman for the past two years.
"I ran because I felt [that] with my business experience and knowledge of the county I could be helpful to the board," Pennington said.
As chairman, Pennington strives to develop a better relationship with the business industry — including increasing jobs for the county — keeping the budget balanced and taxes low, and helping fire and rescue teams get to a better point to serve the communities.
"I've always supported agriculture and farming in our community and land use," he said.
Pennington was born and raised in Washington County. He coached football and baseball at Patrick Henry High School in Glade Spring for 20 years. His is the co-owner of Building Accents — a construction company that offers a wide variety of products, including doors, molding, windows and stair parts — located in Bristol, Virginia.
He has been married to his wife Susan for 46 years, and they have four children.
Pennington attended both Virginia Highlands Community College and Emory & Henry.
He is running again because he is committed "to see through" issues on the board that have come up since his election.
"One of the things I've kept is that I have no special agendas, nor am I working on behalf of any special interest group. I've always kept that promise to voters," Pennington said.
District E, the Taylor District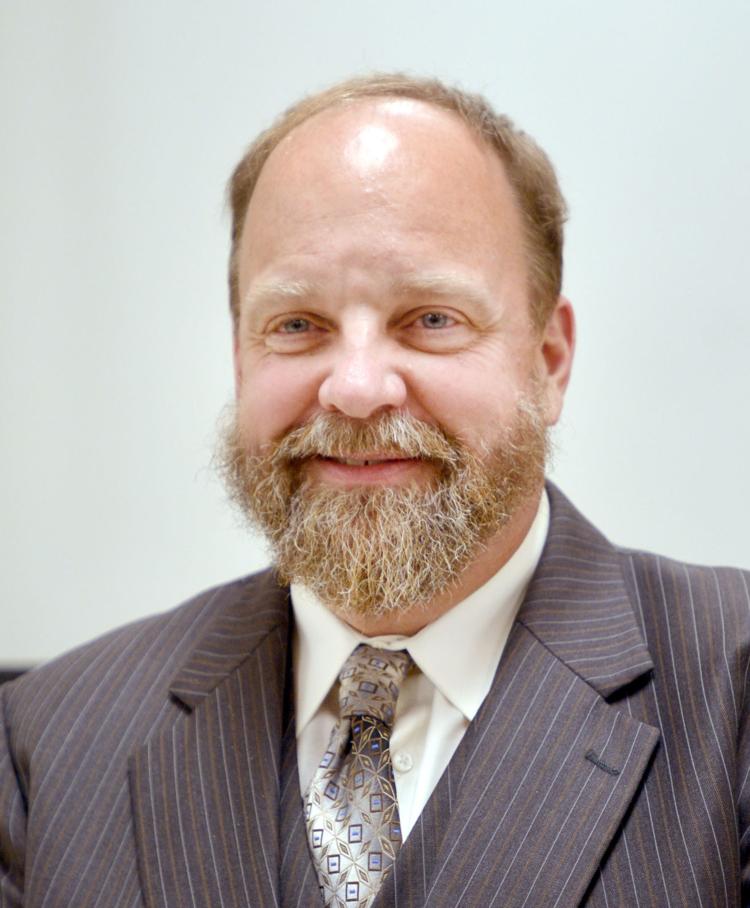 Incumbent James Baker, 57, of Damascus is looking to hold his seat from Mike Rush, 68, of the Damascus area.
Baker was first elected in 2013.
"I got tired of politicians acting like my money was theirs to do with as they pleased," Baker said. "The more I thought about the impact that they can have on our lives — and that many of them seemed to completely lack any understanding of how tough it is out there just to survive — the more I was convinced that I needed to run."
Baker is running for re-election for "very similar reasons."
"I really do believe that I'm making a difference," he said. "[Being a supervisor] is a tremendous responsibility and honor."
Baker is passionate about fostering living wages and career jobs in the area. While Baker believes having good schools is important, he also sees a need to invest in the young adult population.
"One of my greatest heartbreaks is that so many of our young adults must leave here to find a job," he said. "Without good-paying, local jobs, we're forcing the export of our young adults and with them, our future. That's unsustainable and simply must stop."
Baker has been married to his childhood sweetheart, Connie, for over 37 years. They have one child.
He attended King College, where he majored in physics, mathematics and chemistry. He received a master's in computer science and a Ph.D. in computer science [artificial intelligence] with a minor in electrical engineering from Vanderbilt University.
Baker currently works five jobs: he serves on the Board of Supervisors, is an assistant professor at Virginia Highlands Community College, owns and operates the Millsap-Baker bed and breakfast in Damascus, runs miniature-GIANT.com, and manages rental property.
Millsap-Baker opened in 2013 and is run in Baker's family home, which was built by his great-great-uncle in 1895.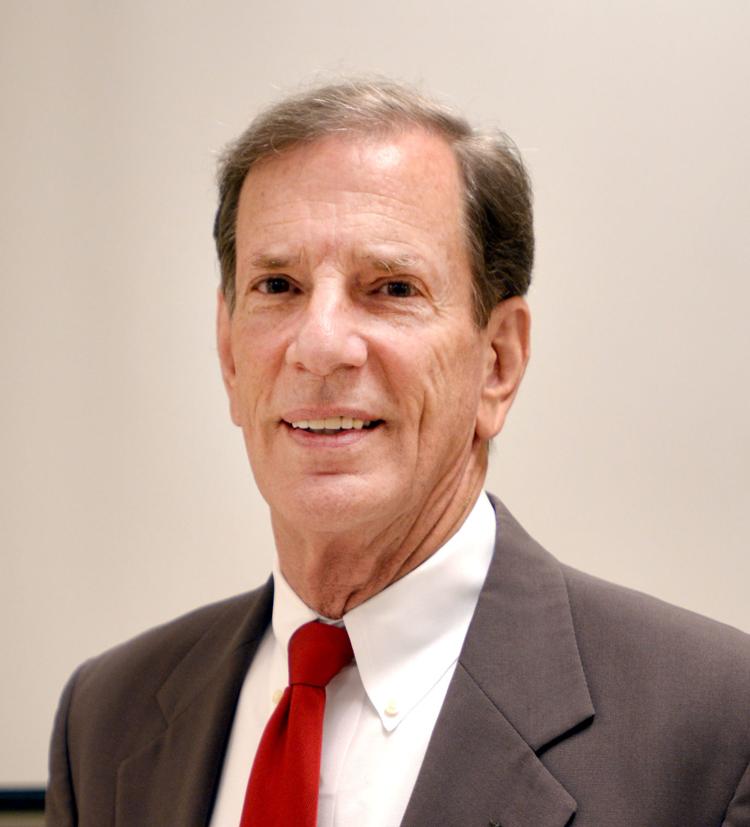 Mike Rush decided to run because he thinks "there is a better way to represent the constituency in the Taylor District."
"People should vote for me because I have a special interest in the farmers who provide the majority of [the] economic base in Washington County and influence the quality of life for those who don't farm," he said.
Rush also supports local law enforcement and the sheriff's department "who fight every day to make our community safe."
He said that the schools and children matter to the county in part because of prospective employers.
"[Employers] always question whether the school experience for their prospective employees is a quality experience," Rush said.
Rush has been married to his wife Lisa for nine years. He has three children from his first marriage, which ended after his wife passed away from breast cancer. His wife Lisa has two children.
He received an undergraduate degree in biology from Emory & Henry College and holds graduate degrees from Virginia Tech and Appalachian University.
 Rush is the former vice president of student development at Southwest Virginia Community College and director of housing at People Incorporated of Virginia. He currently serves as the executive director of Highlands Fellowship, a multicampus church.
He also plays in a rock 'n' roll band called Phantom.
During his life, Rush has served on the Washington County School Board and on the committee that helped establish the Virginia Creeper Trail in Damascus.
Rush said that people have "relied" on him to be a servant and a leader throughout the years.
"Teddy Roosevelt said, 'People don't care how much you know until they know how much you care' — and I care," Rush said.
District G, the Wilson District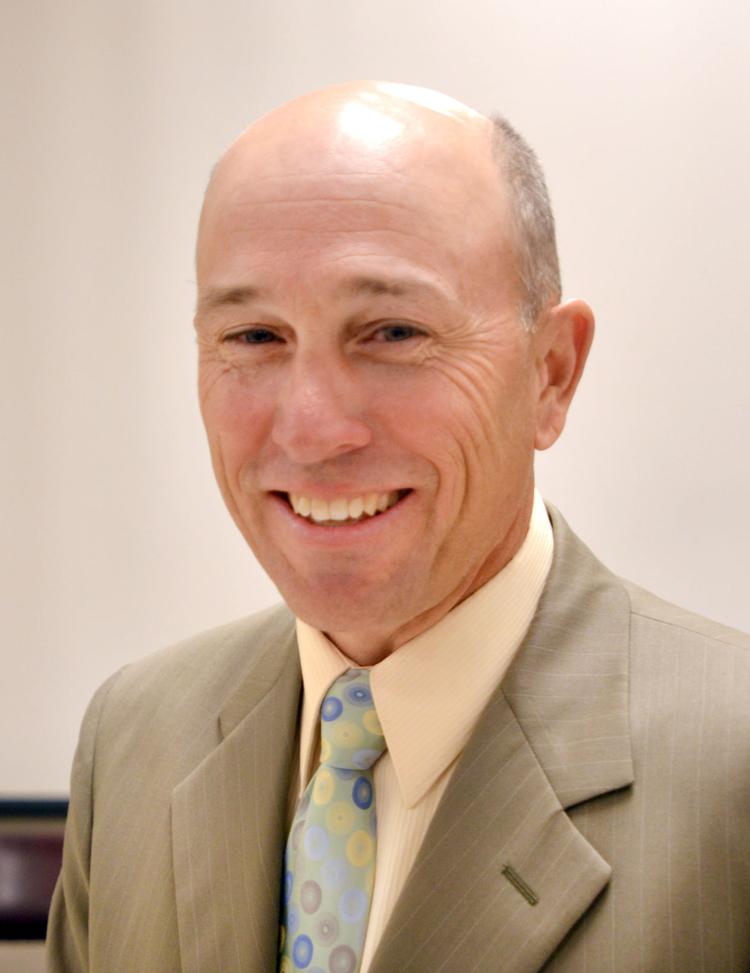 Dwayne Ball, 51, of Wyndale Community is running against incumbent Vernon Smith of Abingdon, who is campaigning for a second term.
"The main reason why I'm running is for the kids," Ball said. "To make the county a better place for our children within the schools and [to bring in] better jobs."
Ball said that he doesn't want the school budget to be cut anymore, noting that it has been reduced for the last three years.
Besides being a supporter for education, Ball said he supports local fire, EMS and police personnel.
Additionally, Ball owns Boulder Look Stone Co., a natural stone and landscape supply business.
Ball wants to "give the local business an opportunity to increase their footprint in the county."
Born in Abingdon, Virginia, and a graduate of John S. Battle High School, Ball went on to attend Virginia Tech, where he received a degree in forest products.
He has been married to his wife Whitney for 30 years, and they have three children. Ball and his wife coach the John S. Battle cross country team.
Ball is a member of Providence Community Church, where he serves as an elder.
For his campaign, it comes down to the children. Ball said that his tagline is: "I'm running for the kids."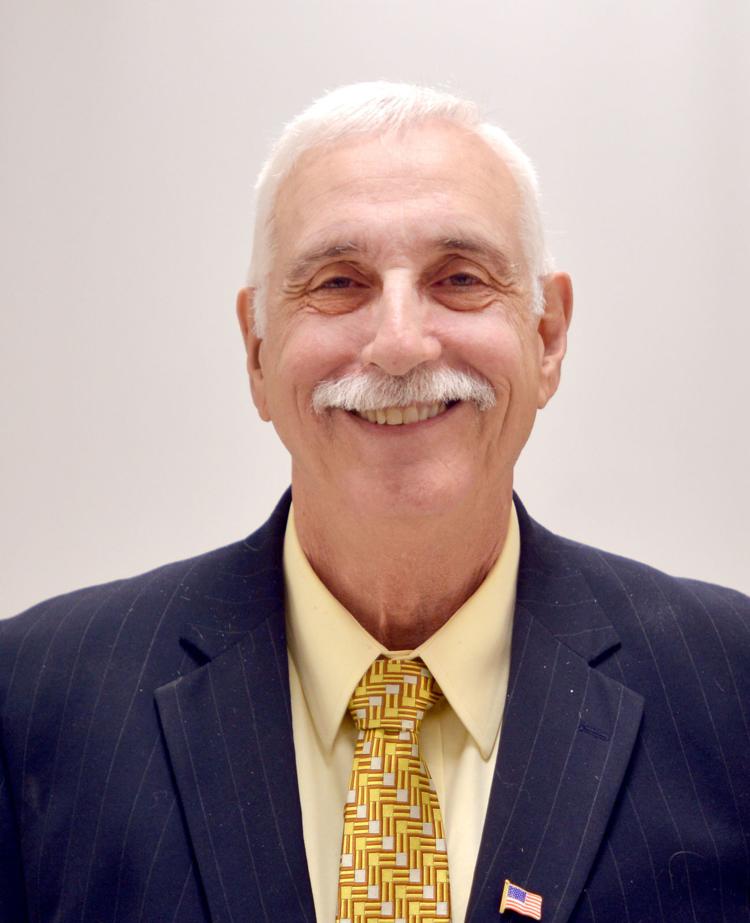 Vernon Smith is running for a second term after first being elected in the 2013 race. Smith did not provide his age.
"It's an honor to serve the people of your district," Smith said.
Smith grew up on a farm in Russell County before moving to Washington County when he was a teenager.
In 1969, Smith joined the United States Air Force, serving for 20 years, including in Vietnam and two tours in Korea. He retired from the military in 1989 as a senior non-commissioned officer with the rank of master sergeant. Smith is a lifetime member of VFW Post 1994 in Abingdon.
In 1993, Smith moved back to Washington County with his wife Doris. They have been married for 37 years and have four children.
He holds a computer science degree from Virginia Highlands Community College and is a graduate of the Community College of the Air Force. After serving in the military, Smith worked for McClinton & Co. in Montgomery, Alabama.
Smith is now retired and prides himself that he "can give 100 percent to the citizens."
He serves on several boards, including the board of directors of Veterans Memorial Park (as treasurer), the board of the New River/Mount Rogers Workforce Development and more.
As a supervisor, Smith continues to support local farmers and land use. Smith would like to continue to keep water rates down and provide more for county school teachers, including providing them with better medical insurance.
During his first term, Smith "never voted for any tax increase."
"I take this job very seriously because we are tasked with a lot of money from the taxpayers," he said. "I treat it like it's my money."
Election Day is Nov 7. Polls will open at 6 a.m. and close at 7 p.m.