BRISTOL, Tenn. — For Joseph Ledford, owner of the newly opened The Big Red Apple Shed, selling high quality fruits and vegetables at the right price is a tradition he learned from his father and grandfather.
"I've got a lot of experience here, I'm only 31, but my first memories were me working in a fruit stand," Ledford said.
The business, which opened April 18 in the former Clay Pot location along Highway 126 in Bristol, offers fruits, vegetables, honey, jams and jellies with no added sugar, cured meats, flowers and more to shoppers in the Twin City and beyond.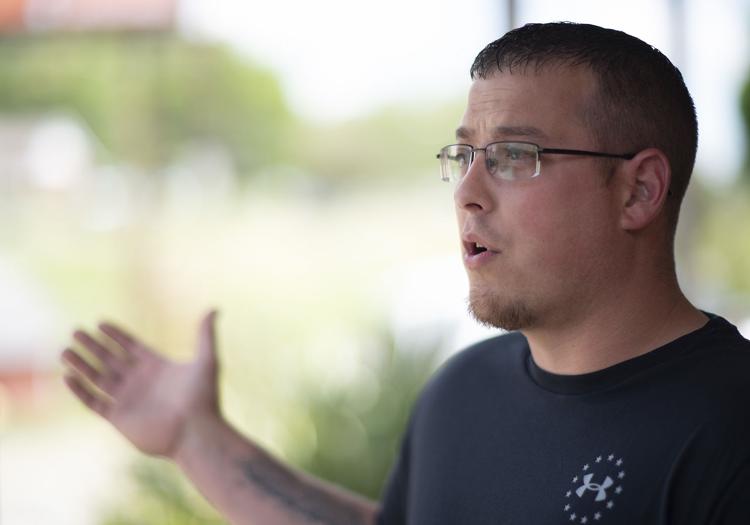 Ledford started his operation by selling apples last November and he said he did so well that he and his business partner and friend, Rick Morrell, decided to open a permanent stand. Ledford said the philosophy for his business is simple — good customer service, high quality produce that is nowhere close to going bad, an honest price, a clean establishment and local suppliers when possible.
"People want good stuff that tastes great and we've got it," Ledford said.
So far, sticking to this philosophy along with a good location have paid off; despite only setting up shop weeks ago, the stand is busy from the time it opens until closing.
"On Saturdays, there's so many people here you can barely stand," Ledford said.
Though a good deal of the stand's stock is local or regional, Ledford's connections across the country provide him with fresh produce like strawberries from Chesney, South Carolina, oranges from LaBelle, Florida, and more. Ledford said they are also stocking Georgia blueberries weeks before many of their competitors and they'll start stocking Georgia peaches as soon as they're in season.
The store also offers produce and food that may be hard to find elsewhere, like Cherokee purple tomatoes and authentic Amish butter from Pennsylvania.
Ledford said they plan on staying open year-round and will continue to stock whatever is in season. As fall gets closer, he said he plans to offer pumpkins, mums and apples from the northwest and northeast U.S.
"There's nothing we won't carry," Ledford said.