BRISTOL, Tenn. — The 27th annual South Holston Lake and River Cleanup ended Saturday with truckloads of garbage and tires being hauled away from the water.
For nearly three decades, Keep Bristol Beautiful and the Bristol Chamber of Commerce have been hosting the cleanup. This year, garbage was collected at Observation Knob, the Weir Dam, Jacob's Creek Recreation Area, the U.S. Highway 421 boat ramp, Washington County Park ramp in Virginia and the Bluff City Boardwalk.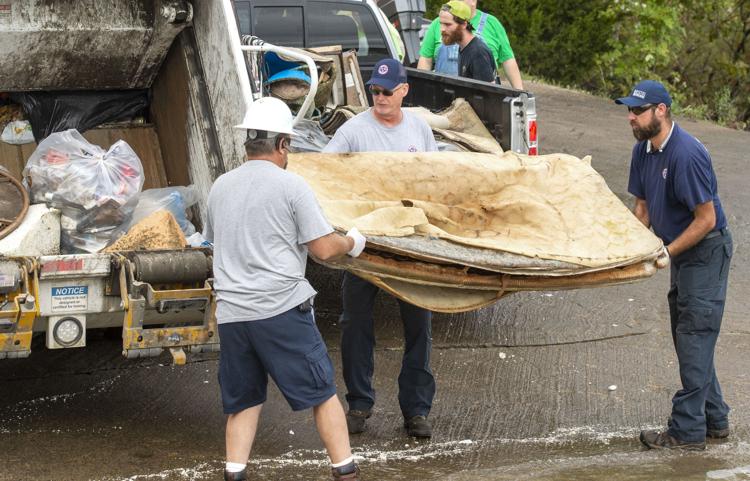 Rainfall affected the cleanup early in the day, according to Chris Fields, who organized the event.
"The rain caused some attendance and participation issues," he said.
Fields estimates that 350 to 400 people volunteered. Typically, about 500 people volunteer.
It's not yet known exactly how many volunteers participated or how much trash was collected, but more than 400 tires were collected, Fields said.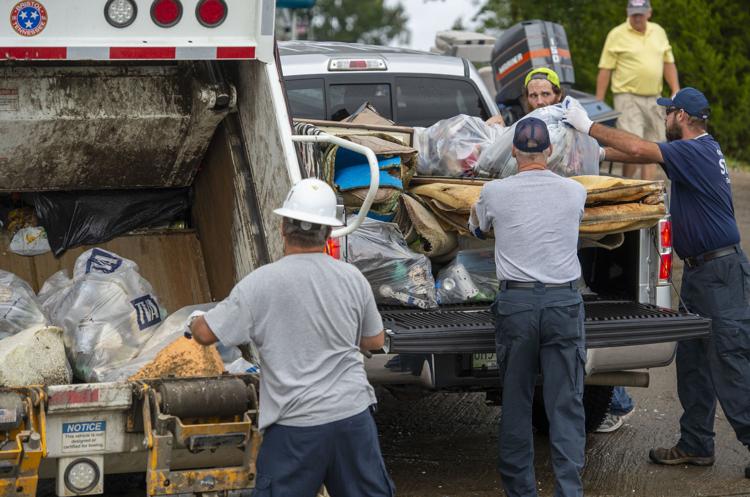 As in the past, the most common items collected were bottles, tires, plastic and plastic foam. This year, Fields said volunteers also found a boat, a mini fridge and mattress set, which he described as the most unique items discovered at South Holston Lake.
After the event, volunteers participated in a celebration cookout, sponsored by Food City with the assistance of the local Jacobs Creek Job Corps preparing and serving food. Musician Riley Peters provided music and Fields said more than $5,000 worth of door prizes were given away.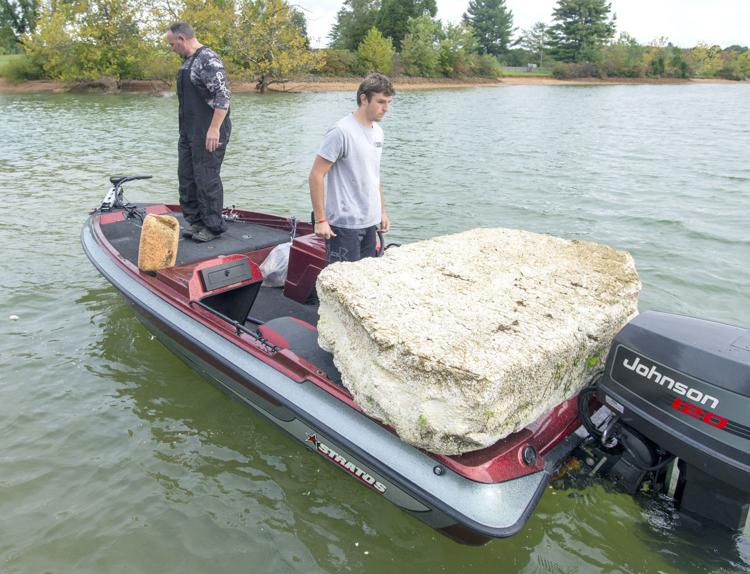 "None of this would be possible without our local and area businesses, as well as our volunteers," Fields said. "Keep Bristol Beautiful sends a big thank you to everyone that participated."
Many families, like Robert and Tim Arnold, participated in the cleanup. Saturday morning, the volunteers brought in their boat to Observation Knob with large piece of plastic foam that the recovered from the lake.
Several employees from Bristol Tennessee Essential Services also participated, just as they do every year. The employees spent the day searching for trash and looking for the most unique items.