BRISTOL, Tenn. — If Taste Buds' unassuming hole-in-the-wall location on Edgemont Avenue doesn't stand out, its menu offering 150 flavors of Hawaiian ice, Thai rolled ice cream and boba milk tea certainly does.
Waffles, crepes, halo-halo, croissant sandwiches and so much more are also on the menu.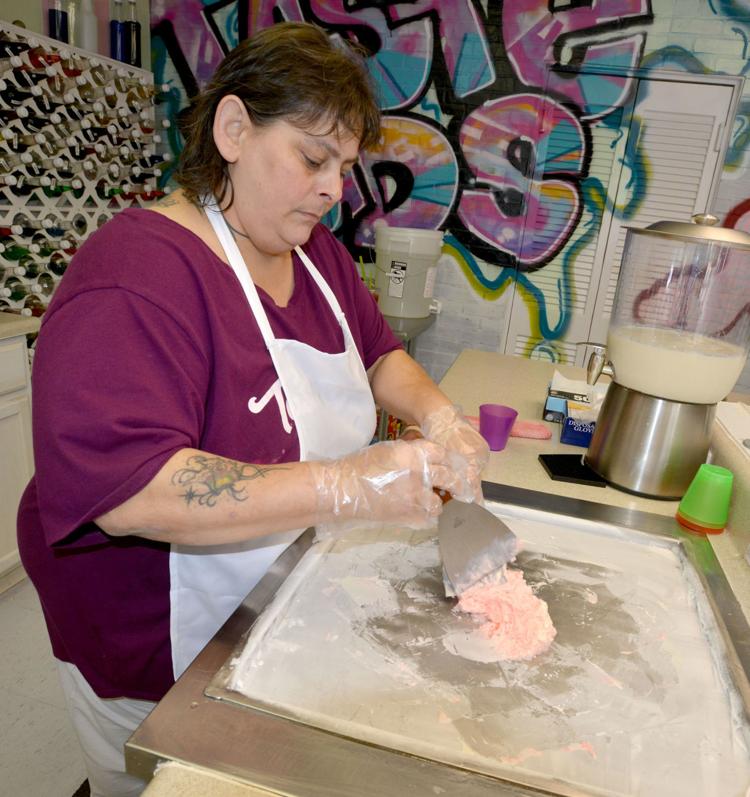 The business was started as a Hawaiian shaved ice stand by Helen Donnelly with her daughter, Faith Dowdell, and sister, Kelly Reed, but Donnelly said through a lot of luck they've been able to expand.
"We could not be more blessed," Donnelly said.
Thai ice cream wasn't originally part of the plan, Donnelly said, but it fell into her lap when she was scrolling through Facebook and just happened to see a Thai ice cream machine for sale. She said it was just too good an opportunity to pass up.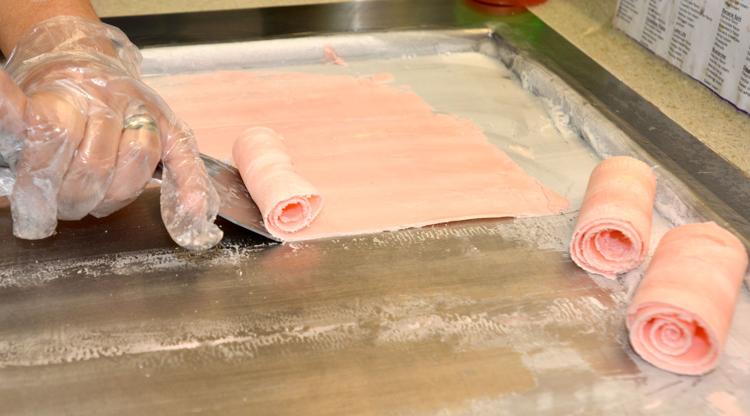 The treat is different from a regular hand-dipped scoop. Donnelly said it actually has a higher fat content that gives it a creamier taste and smoother texture, but it also takes a little longer to prepare because the ice cream is churned on the spot rather than made beforehand. On average, it takes about two minutes to prepare the ice cream per order. However, this method is also what allows Taste Buds to offer the 150 flavors they have available for its ice cream in addition to its Hawaiian ice, boba milk tea and soda blast items.
Of course there are the classic flavors like vanilla, chocolate and strawberry but also red velvet, rum and cheesecake, exotic ones like li hing mui, passion fruit and tamarind as well as intriguing flavors like suicide, toxic waste and tiger's blood. Donnelly said the Hawaiian Delight and Almond Joy flavors are among their most popular.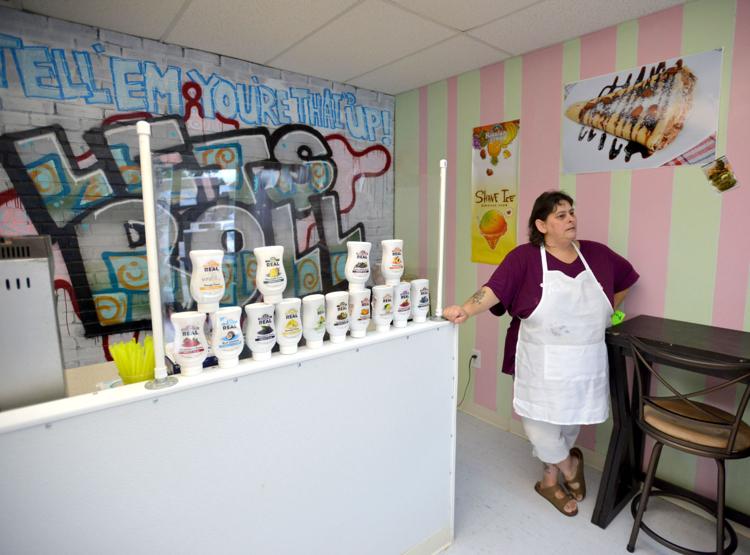 And Taste Buds offers plenty of ways to enjoy its ice cream beyond just a bowl, including freshly made bubble waffles, taco waffles and waffle cones, between cookies, in a doughnut or with fruit.
Donnelly said the response from the community has been tremendous. Although they opened just about three weeks ago, there are usually lines out the door, she said.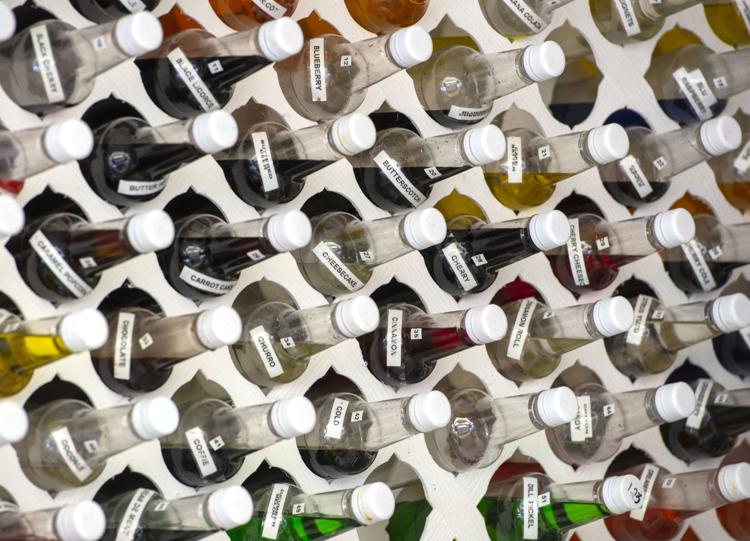 "I never expected in a million years it would turn out like it has," Donnelly said. "When I picked the building, I thought we would be just the local ice cream shop kids would come to after school, but it's been out the door packed."
If business continues to boom, she said they may try to find a bigger building next year.