ABINGDON, Va. — A local entrepreneur is building her new business around the idea that people have an innate desire to be creative.
Jenny Carlisle, who will open Crafts on Main on Saturday, Feb. 15, in Abingdon, said it's really a good time to be in the creativity business.
"Do-it-yourself is a huge industry these days. What I'm finding is people want the do-it-yourself crafting experience, but they don't always know how," said the owner, who plans to offer machine sewing classes for children and adults beginning in March.
Crafts on Main is in the former Jeannine's Fabrics building at 414 W. Main St. in Abingdon, a landmark business that operated for 35 years in town, catering to the region's quilting community.
"I'm excited to move into the space that has been providing supplies to local creators for decades. I hope to remain a resource for Jeannine's clientele, as well as expand beyond that to reach all sorts of crafters.
"Jeannine's basically specialized in quilting supplies," said Carlisle. "Crafts on Main will expand far beyond that to include all sorts of crafts — knitting, crocheting, garment sewing, paper crafts and more."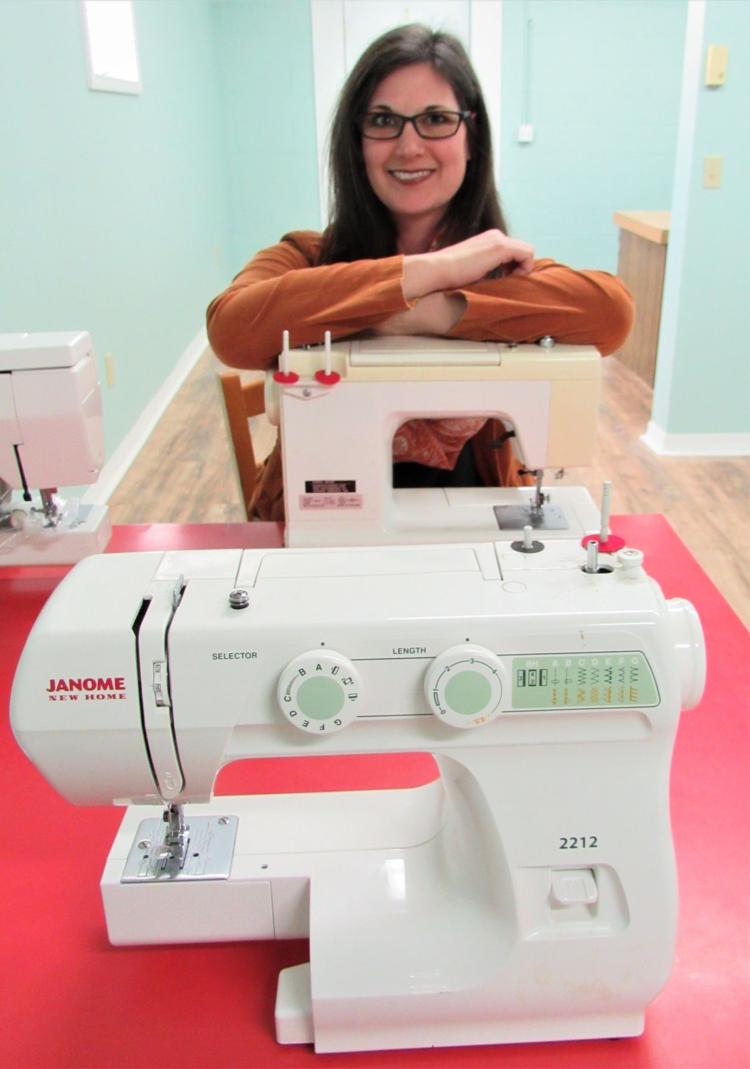 Her decision to start the business in downtown Abingdon didn't happen overnight. She and her husband, Sean Carlisle, mulled it over for months before deciding to take the plunge.
The couple has worked for months to give the 70-year-old building a face-lift — new paint and flooring.
"I want to hang a chandelier in here and give the shop a boutique feel," said the store owner.
The U-shaped counter where Jeannine Widener and her husband, Gene Widener, measured and cut from bolts of fabric for their many regular customers will remain a fixture in the store — but relocated away from the entrance, she said.
"That U-shaped table has been with the business since 1966," said Jimmy Thompson, who operated his mother's store nearly eight years after she became ill and later died in 2013.
According to Wayne Hayter, of Abingdon, the structure was constructed in 1950 by his uncle, Ben Kendrick, who used the building as a grocery store and produce stand until 1971.
After Kendrick's death, Hayter continued to operate the business until 1977, when he became a police officer with the Abingdon Police Department.
Paul Price Carpets occupied the building for a short time afterward before it became Jeannine's Fabrics.
Hands-on instruction
Carlisle is no stranger to the arts. Before moving from California to Southwest Virginia in 2011, she was a big crafter, selling her handmade, sewn items at large craft fairs.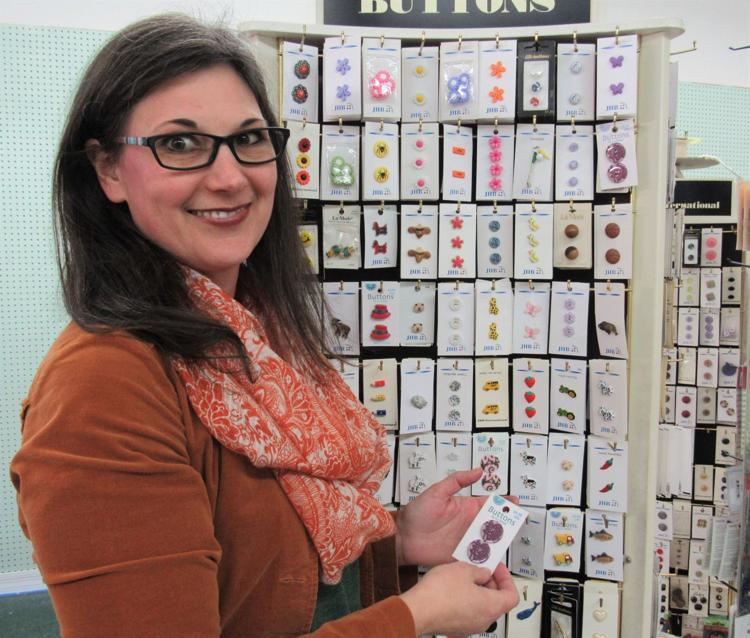 She graduated with a bachelor's degree in studio art from California State University, Fullerton and earned a certificate in interior design from the Interior Designers Institute in Costa Mesa, California. She has taught sewing lessons privately and professionally, most recently at Paper Moon Studio, an educational art studio in Abingdon.
The store owner believes the hands-on instruction will set her business apart from other craft suppliers, she said. Carlisle already has collected names of people who have asked to enroll in her sewing classes the shop — a focus of the new artsy business for the young and old.
"Generations ago, people did everything themselves — they grew their food and made their own clothes.
"Modern technology has made our lives so easy that we don't need to do these things anymore, but I feel it's in our nature to want to create to be more self-sufficient," said Carlisle.
"I've had no shortage of people asking to learn how to use the sewing machines they were given from their grandmothers.
The goal is to introduce, reintroduce or help customers hone the skills needed to create their own sewn items confidently.
"The options are so limited. You can go to the big-box stores and buy from their generic selections or buy online not knowing if you're going to like it or not. Plus, the big-box stores may sell some craft supplies, but no one is there to show you how," she said.
Sewing classes
Beginning March 5, Carlisle will offer beginner machine sewing for youth and adults.
A newly converted classroom in the back of the store is providing room for sewing machines and instructional space.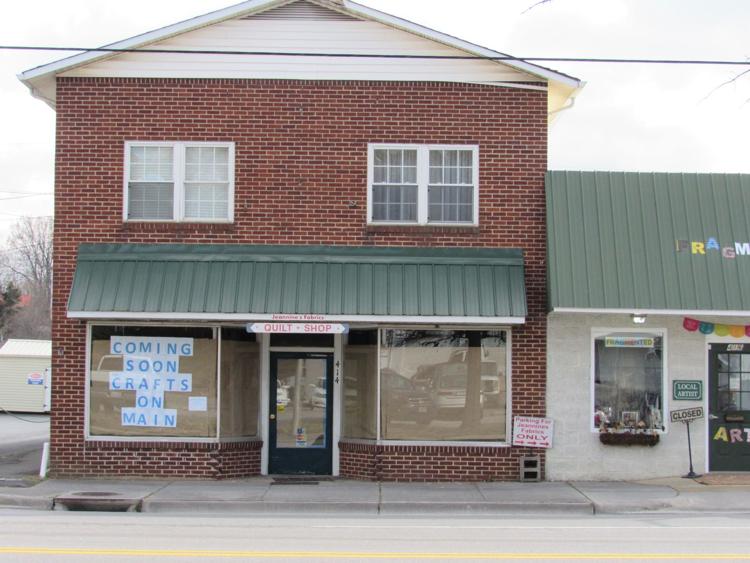 Sewing classes for home-schooled students will be held during the day at 1 p.m., and youth who attend public schools can learn at 4 p.m. Adult beginning classes will be held at 6 p.m.
"I'm sure I will add more classes as time goes on," she said.
"Each month, we will choose a different seasonal sewing project and that project will be the focus of Saturday workshops. It will be a project that can be completed during the workshop class time. Projects will include things like fabric Easter baskets for spring, cozy cardigans for fall and Christmas ornaments."
Carlisle also will offer lessons for using The Cricut Explore Air, a die-cutting machine that cuts out designs in different materials. Kimberly Melvin will teach Cricut 101 classes.
The retail part of the store will focus on textile and fiber arts, offering a wide range of products from garment fabrics and quilting cottons to yarn skeins, knitting items, thread and buttons, some of which were purchased from the Jeannine's Fabrics business.
The store also will include premade do-it-yourself sewing, clay and wooden model kits for young crafters.
"We regularly will feature handmade items from textile and fiber artists and crafters, and we have a great stash-swap program where you can swap your fabric remnants for something new."