BRISTOL, Va. — A small hand-lettered yellow-and-green sign on the window of Farmer and Odell Market on Gate City Highway promotes "New Virginia Skills Games."
Just inside the door are four consoles with touch screen interaction offering an array of games with names like "High Roller" and "Bomb Shell." Players can wager from 25 cents to $2, receive a series of spins and try to match up rows of like objects — similar to Tic-Tac-Toe. The screens flash rapidly, so quick reactions are invaluable.
Winners can earn free spins or cash — from a few dollars up to several hundred dollars — said employee Nicki McDavid, who said she enjoys playing the machines in her spare time.
"They've been here since March. We have several people that come in and play them," McDavid said. "People come from Wytheville and come down and play them; we have several regulars that come in."
When winners cash out, they receive a ticket they take to the register for payouts.
The tiny market is just across the highway from the vacant Bristol Mall, site of the proposed Bristol Resort and Casino — an enterprise whose developers are embarking on a second year of trying to secure all of the approvals required to operate — and potentially provide a windfall of jobs and commerce for the city and region.
McDavid says the casino would save the city of Bristol, whose population is declining as the poverty rate rises.
The Bristol casino backers didn't immediately respond to a request for comment for this story.
For a state whose lawmakers will soon revisit the casino question, it appears — at least on the surface — that one form of gaming is already here. The games offer the look and feel of slot machines but tout themselves as games of skill. And they've spread like wildfire across Virginia, with an estimated 10,000 tucked into every corner of the state, from neighborhood convenience stores and restaurants to truck stops along the interstate corridors.
These aren't the historic horse racing games — previously approved by the General Assembly and closely monitored by the state — operating at Rosie's Gaming Emporiums.
All are unregulated by the state of Virginia or any locality, which means no government entity receives any proceeds or assures the games operate fairly.
State Sen.-elect Todd Pillion, R-Abingdon, expects the General Assembly could see legislation regarding the machines when it returns to session in January.
"It's critical that any gaming proposal go through the appropriate legislative and regulatory process. Our delegation has preferred a local approach dependent on local buy-in with local control that generates both local and state revenue. With a new majority, it's likely that we'll see new legislation on a whole range of issues."
Skill or chance?
These skills machines are at the heart of a statewide debate over their legality.
Virginia law defines "illegal gambling" as making or placing any bet or wager of money or thing of value in exchange for a chance to win a prize, stake or other consideration "dependent upon the result of any game, contest or other event the outcome of which is uncertain or a matter of chance."
Game-makers claim the games require skill and patience to win, rather than chance.
One company, Queen of Virginia Games and Entertainment, submitted its games to the Virginia Alcoholic Beverage Control Board, which deemed, for its purposes, it was a game of skill not chance.
In a July 7, 2017, letter to Pace-O-Matic, the parent company of Queen of Virginia, ABC Deputy Chief Thomas Kirby wrote the agency determined "skill is the predominant factor in the game rather than chance" for three submitted sample games.
"The Virginia Department of Alcoholic Beverage Control will not consider these machines in their current configuration and intended use, to be gambling devices and no administrative charges will be initiated against any licensee which uses the machines on their premises," Kirby wrote.
That only applied to action by ABC, Kirby wrote, and that agency's decision was "not binding" on other agencies or elected officials who might reach a "different conclusion."
That approval opened the door and prompted the makers of other games to also contact the state agency.
"Virginia ABC has received inquiries from licensees and electronic gaming machine vendors about the use of these machines in licensed establishments and specifically if the establishments would face administrative charges under Virginia ABC laws and regulations regarding the use of gambling devices and illegal gambling on the premises of ABC licensed establishments," authority spokeswoman Dawn Eischen wrote in an email. "In April, our Bureau of Law Enforcement sent a bulletin to licensed establishments to communicate ABC's approach to enforcing the prohibition on the possession of electronic gaming devices in licensed premises in violation of sections 4.1-225 and 4.1-226 of the code of Virginia."
That April 2019 policy directs any ABC-licensed business to contact their local commonwealth's attorney's office where the machines would be located before entering into any agreement.
Virginia Attorney General Mark Herring hasn't issued an opinion, deferring instead to individual local commonwealth's attorneys to gauge what is or isn't legal.
"Virginia state law makes commonwealth's attorneys primarily responsible for determining whether particular games/machines/contests/activities/promotions constitute illegal gambling because they enforce the criminal laws against illegal gambling. There is also ongoing litigation in Charlottesville that may soon provide some judicial guidance through a court opinion," Herring spokesman Michael Kelly said.
Charlottesville Commonwealth's Attorney Joe Platania deemed the machines were illegal in June, ordered them removed from city businesses and was promptly sued by Queen of Virginia.
On June 7, Platania issued a written statement characterizing the machines as illegal in the city and giving retailers 30 days to remove them.
"The machines are cash-operated and generate combinations of symbols on a screen with the user winning or losing money depending on the combinations that appear. Citizens have addressed City Council regarding these machines and have expressed concern about their presence and usage in the city of Charlottesville," Platania said in the statement.
"After a review of the relevant Sections of the Code of Virginia, particularly §18.2-325 and §18.2-331, this office has made the determination that these 'Queen of Virginia' machines are gambling devices and therefore violate Virginia law. Possession of such a gambling device is a Class 1 Misdemeanor punishable by incarceration of up to 12 months in jail and a fine of not more than $2,500."
The company filed a civil lawsuit challenging that order and it has not yet been heard.
This summer in Danville, city zoning inspectors warned retailers with skills games they had to apply for a special-use permit to provide recreation to customers.
Similar machines currently operate in at least five stores in Bristol, Virginia. City Manager Randy Eads said his office hasn't received any complaints regarding the machines.
"This issue has popped up two or three times in the past year-and-a-half. I've advised individuals who want to put these machines in their stores to seek their own legal counsel and get an opinion from the ABC board in regards to that specific machine," Eads said.
Lottery leader cries foul
The influx of skills games is being blamed for eroding profits in the state lottery, Virginia Lottery Executive Director Kevin Hall told the Bristol Herald Courier last week.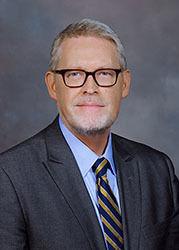 "In late spring and early summer, we started to notice a slowdown in our sales," Hall said. "We knew the Colonial Downs — Rosie's folks launched their gaming emporiums with the slot-like historical horse racing games. We took a close look at that and couldn't see a real clear impact from that new style of wagering."
At the same time, Hall said, lottery agents were reporting "explosive growth" of skills games in convenience stores, gas stations and truck stops.
"What concerns us is they're unlicensed, they're unregulated and they're untaxed," Hall said. "They are exploding in number in the space where we do the lottery business. We're certain that's why we've seen an alarming decline in our sales. As we look ahead through the state fiscal year, which ends next June 30, it's our expectation we'll lose $140 million in sales. That would be a loss of $40 million in profit, which goes to public schools."
Hall testified about the machines last month before the state House Appropriations Committee. His office is currently reaching out to lawmakers.
"There is a very narrow legal distinction between what is legal and illegal when it comes to gambling machines. They appear to have found a way to navigate the gray area within the law," Hall said. "I'm not whining because this is competition. They are untaxed, unregulated; there is no paper trail, no transparency and no protection for the consumer."
Lottery funding directly impacts education
The Virginia Lottery enjoyed a record year in fiscal 2018-19, reporting sales of $2.3 billion that directed $650 million to K-12 education statewide, Hall said. Bristol city schools are receiving $2.1 million in lottery funds this year, and those monies will help support multiple programs from pre-K and breakfast to career education.
School divisions across far Southwest will divide more than $37.4 million in lottery funds this year.
"Our job is the raise the money and give it to the legislature and they figure out how and where to spend it," Hall said.
Losing lottery funds could be detrimental to school divisions like Bristol, according to Superintendent Keith Perrigan.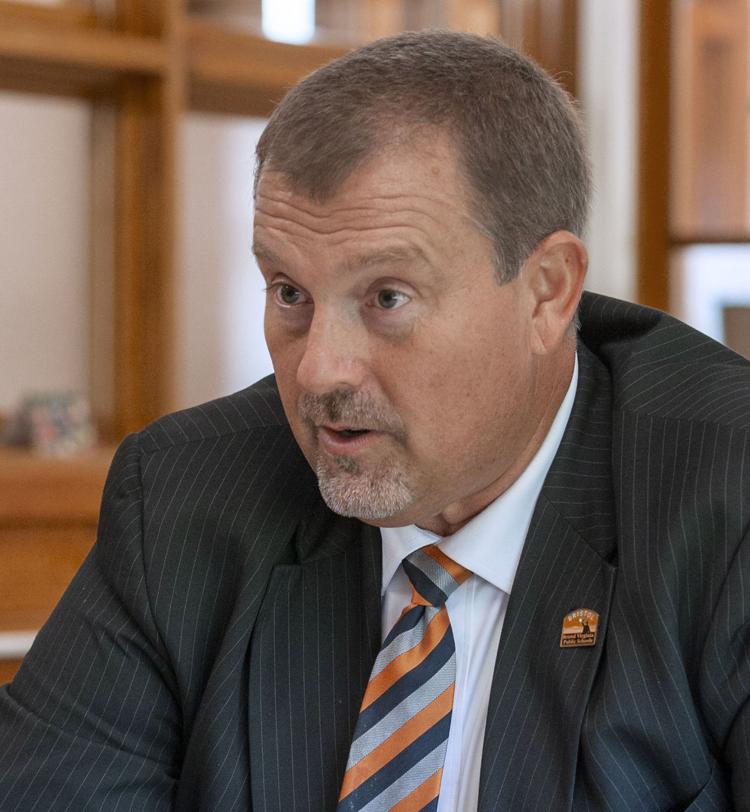 "A reduction in lottery revenues is concerning on two fronts. Number one, that is the only state money we get that's flexible. Everything else from the state is earmarked for a certain program, category or line item," Perrigan said. "The flexibility with the lottery funds is sometimes how we make things work, so that is certainly concerning. Lottery proceeds were supposed to be in addition to state funds, but they have ended up supplanting state funds. If there is a reduction, I don't see the general fund being able replace that — especially for divisions that don't have local capacity to make up the difference."
One of the planned uses of lottery funds locally is to help make the annual payments for the city's proposed new elementary school. Under scenarios advanced last week by the School Board, the division proposes using up to $270,000 in lottery funds each year to help meet the 30-year payment for a new school at one of two potential sites.
"There is no state funding for school construction or renovations. You can use some of the flexibility with lottery money to go towards that," Perrigan said. "If City Council does move forward with any of the plans, we're counting on being able to use lottery funds to make it work."
Colonial Downs, Rosie's less concerned
Officials at the state's other regulated gambling operations — Colonial Downs and its chain of Rosie's Gaming Emporiums — are also aware of the rising trend of gaming machines. Spokesman Mark Hubbard issued a statement deferring to the General Assembly and the results of an upcoming study from the state's Joint Legislative Audit and Review Commission that is due later this month.
"Colonial Downs Group is awaiting the release of a statewide study on gaming in Virginia and we look forward to robust discussions the study will likely generate during the upcoming General Assembly session in January," Hubbard said. "We have created over 1,000 jobs and have already provided millions of dollars in tax revenues to the state of Virginia and its localities. We support the state lottery and the tremendous revenue it generates to fund education in Virginia."
Rosie's features slot machine-style gaming, using machines based off historic horse racing results.
The firm currently operates gaming centers in New Kent, Vinton, Richmond and recently opened in Hampton.
The Virginia Racing Commission established a statewide cap of 3,000 HHR machines, but that number can be revised.
Currently, 600 machines are offered at the Colonial Downs track, 700 each in Richmond and Hampton and 150 in Vinton. State regulations limit the number of machines based on population. Rosie's locations in larger cities can have up to 700 machines; communities with between 60,000 and 120,000 residents can have up to 300 machines while towns and cities with fewer than 60,000 people are restricted to 150 machines.
Queen of Virginia
Richmond-based Queen of Virginia Games and Entertainment is one of the state's largest gaming providers with an estimated 5,000 machines statewide. All are in businesses with a Virginia Alcoholic Beverage Control Authority license, since ABC previously deemed the company's machines a game of skill.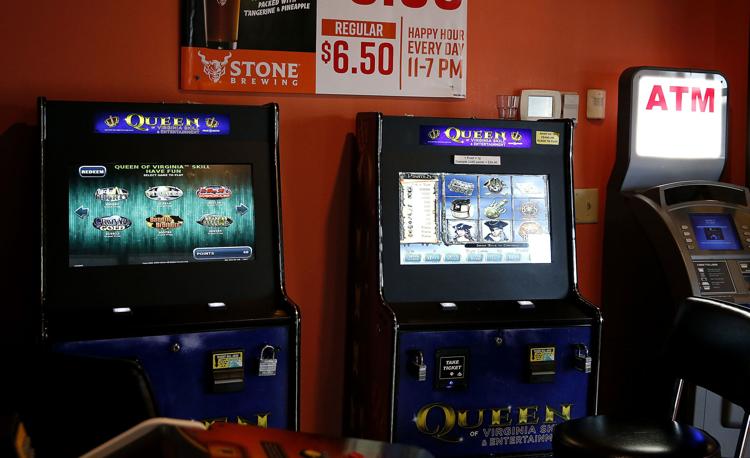 Games with names like "Pirates," "Bomb and Bombshells," "Living Large," "Lucky Fruit" and "Fishy Loot" were developed by Pace-O-Matic, a Georgia-based firm that serves the gaming and coin-operated industries and is the parent company of Queen of Virginia, according to spokesman Mike Barley.
"In order to have a gambling device, according to law, it's got to have chance, consideration and prize. Our games do not operate on chance, they operate on skill," Barley said. We've been ruled that way in courts in other states — Pennsylvania, specifically — but also the ABC reviewed our machine and came to the same conclusion."
Barley said "a patient and skillful player, who is thoughtful, you can win every time."
Barley also said Queen of Virginia also "shares a lot of the lottery's concerns."
"With the lack of enforcement, it's really opened up the doors and people are flooding in," Barley said.
Queen of Virginia plans to petition the state to impose regulations on skills machines and tax proceeds.
"Not too many businesses come before the General Assembly and ask to be regulated and taxed. We want to be regulated and taxed and we would like to see real strong enforcement around those regulations," Barley said. "There will be an opportunity for the state to address an issue that's come about and also be able to reap some financial benefit as well. We're willing to work with the legislature with regulations and they can determine at what level, how many machines or devices are out and where they're located."
Game distributor donates $331,500 to 2019 campaigns
In the months leading up to last week's general election, when voters selected the entire 140-member General Assembly, Queen of Virginia Skill and Entertainment LLC contributed $331,500 to Democratic and Republican candidates and an array of political action committees across Virginia, according to the Virginia Public Access Project.
The firm gave $15,000 to the state Republican Senate Caucus, $10,000 to the Democratic Senate Caucus, $6,000 to the Democratic Party of Virginia, $5,000 to the House Democratic Caucus, $5,000 to the House Republican Campaign Committee, a number of other PACS and directly to 73 Senate and House campaigns.
Among area lawmakers, Sen. Ben Chafin, R-Lebanon, received $3,500, Del. Terry Kilgore, R-Gate City received $2,500 and Del. Israel O'Quinn, R-Bristol, received $1,000, according to VPAP.org.
The largest individual contributions included $10,000 each to House Majority Leader Del. Todd Gilbert, R-Woodstock, and Sen. Bryce Reeves, R-Fredericksburg. The PAC also gave $7,500 contributions to Del. Lamont Bagby, D-Richmond; House Speaker Kirk Cox, R-Colonial Heights; Sen. Tommy Norment, R-Williamsburg, who co-chairs the Senate Finance Committee; Senate Minority Leader Sen. Dick Saslaw, D-Springfield; Deputy Minority Leader Del. Mark Sickles, D-Franconia, and Del. Luke Torian, D-Dumfries.
In 2018, Queen of Virginia donated $15,000 to Gov. Ralph Northam's inaugural committee.