ABINGDON, Va. — Tucked away in a holler and surrounded by nature at its best — mountain scenery, trees and songbirds — is Holly Creek Retreat, named for the creek that winds and meanders through a family farm outside Abingdon.
The retreat, on Mendota Road, is one of Washington County's newest Airbnb rentals, the brainchild of Victoria Stata Hanson and her friend, Cassidy Jane Hutchinson.
When the two friends began practicing yoga and dreaming together, it wasn't long before an empty house on the Stata family farm became repurposed as a vacation and rental home made available through Airbnb, an online marketplace that lets people rent out their properties or spare rooms to guests.
"When you sit on the screened-in porch, you can hear the creek rolling by," said Hanson, who grew up on the North Fork of the Holston River, where her roots run deep in her Southwest Virginia home. She will be the fourth generation to live on the property when Hanson and her husband, Andrew, retire from their Bristol, Tennessee home.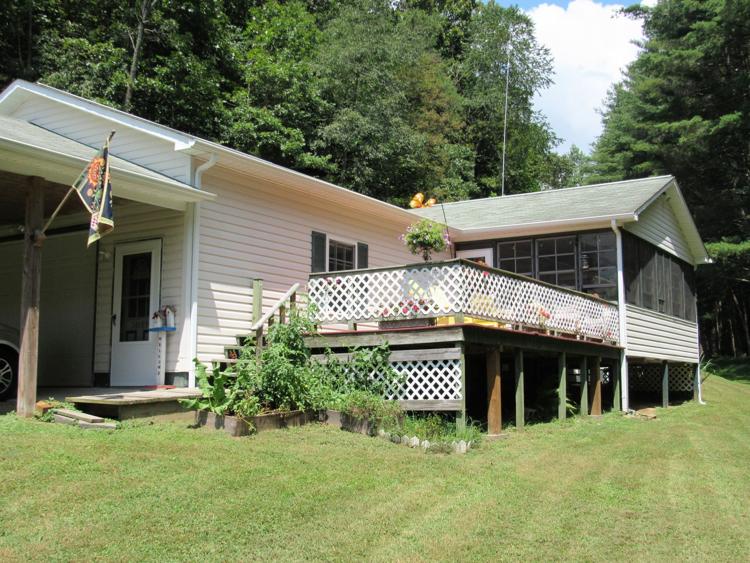 "We want the house to feel like somewhere you can come home to; we want it to feel restorative and rejuvenating when you're here."
The 600-square-foot retreat is small — there's only one bedroom — but it boasts luxuries that set it apart from other Airbnb locations.
A gravel road that runs a quarter mile alongside the property leads guests to one of the few public access sites to the North Fork of the Holston River.
"It's an easy place to get in and out of the river where you can bring tubes or even a kayak to enjoy in the water," said Hanson. "It's a very friendly section of the river. It's nice and shallow and flows at a slow-moving pace. You can relax, float, fish or take a kayak down the river."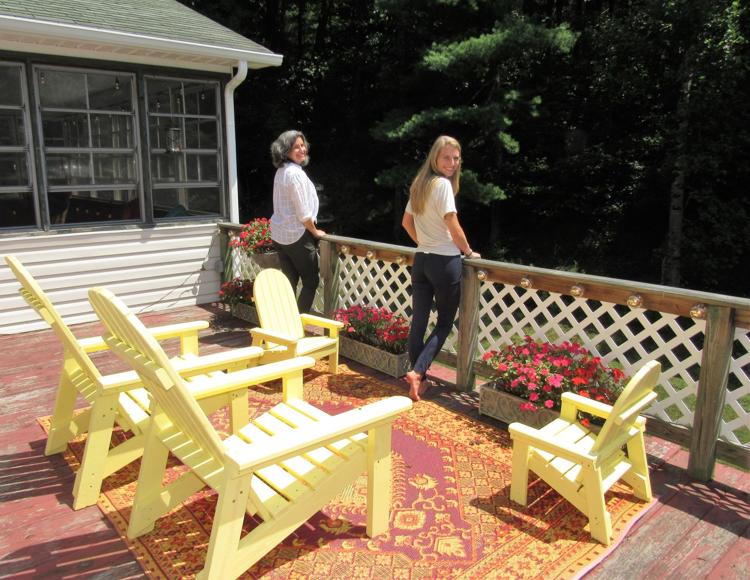 Many of her guests take a stroll to the river while visiting the retreat.
Hanson told the humorous story of how the gravel road was named "Roebuck Road."
"My great-grandfather, who lived in the farmhouse on the corner, was visited by state employees who asked him what he wanted to name the new gravel road. Glancing at a pile of mail near the door, he spotted a Sears, Roebuck catalog and quickly responded, 'Roebuck Road.'"
To create a full-time Airbnb rental, Hanson had to face the fact that start-up costs can be expensive.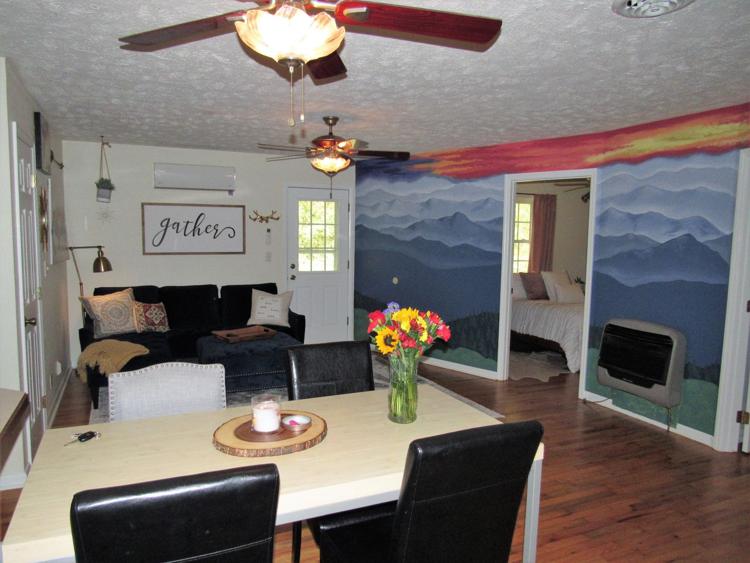 "Setting up and launching an Airbnb are probably the greatest investments," she said. "It's sort of like having a baby. Once it's up and going, it takes on a life of its own."
Holly Creek Retreat has refinished hardwood floors, colorful murals painted on two walls, newly replaced well water with city water, a new heat pump, a spacious screened-in porch, cheerful flowers and internet service.
The interior of the retreat is decorated in bright colors and artwork that reflects the country setting.
One of the first things guests see when they walk in is a breathtaking mountain landscape covering two walls. Hanson and her friend, Beth Hill, painted the mural, adding a vivid sunrise at the top of the design.
A bathroom is decorated with a whimsical alpaca theme.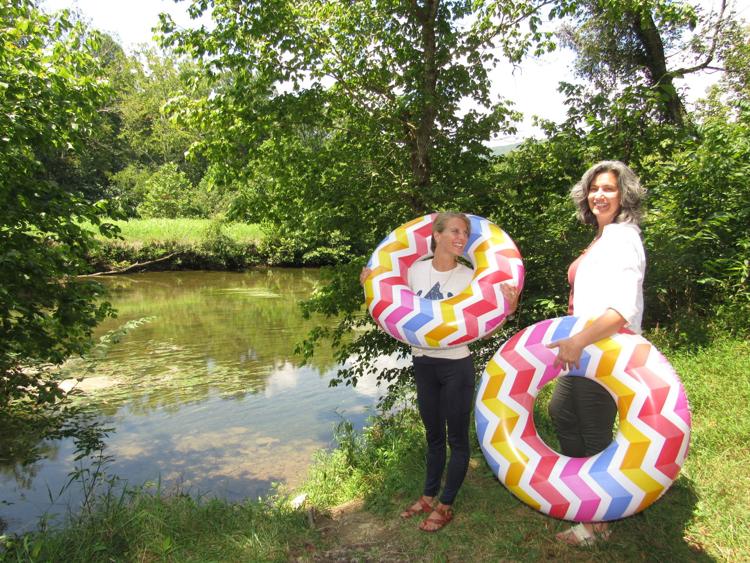 The retreat features living room space with a TV and even a room for office work.
"Our selling point is a screened-in sun porch where you can enjoy coffee or wine while listening to the sounds of nature and swinging in rainbow chairs. It's a nice way to enjoy the seasons."
An open deck allows guests to enjoy the sun.
The yoga instructors hope to eventually utilize the space for yoga weekend retreats.
Hanson said: "Our jobs as humans on the planet are to be instruments of love, and this place is a love offering."