PINEY FLATS, Tenn. — Descendents of Revolutionary War-era soldiers gathered at an historic Piney Flats cemetery on Friday to recognize the fallen heroes.
The Kings Mountain Chapter of the Sons of the American Revolution presented a grave dedication ceremony honoring John Allison, David Hughes, John King Jr., Thomas King and John White — five early Sullivan County pioneers who served during the war.
Michael King traveled from Pennsylvania to attend the ceremony at New Bethel Cemetery to honor White and the two Kings.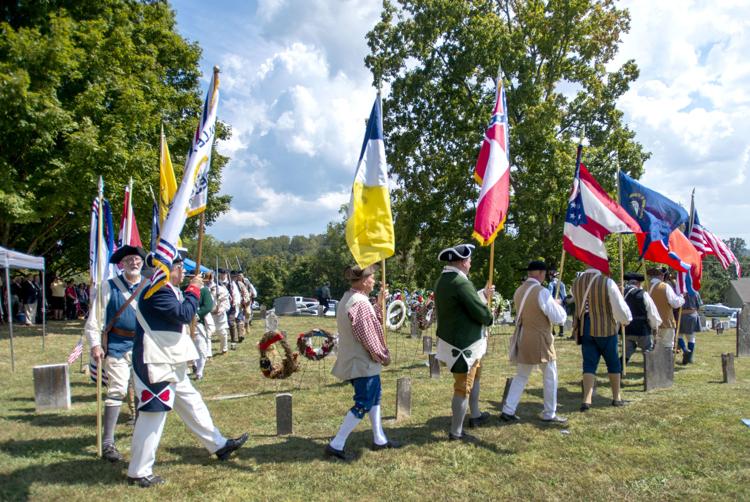 "This is a very special place for me," said King, who added that he often visited the area each year to spend time with family when he was younger.
Seven generations of the King family are buried at the historic cemetery, which was first established in the late 1700s. The adjacent New Bethel Church, one of Tennessee's oldest, was originally established in 1781 by the Rev. Samuel Doak, a legendary Revolutionary War-era minister in the region.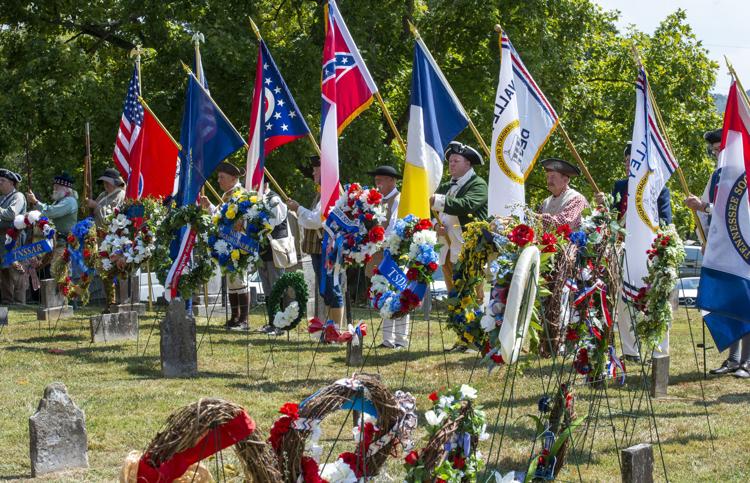 The Kings were born in Lancaster County, Pennsylvania, where they later joined the Union to fight the British during the war. White served as a private in North Carolina.
Chad Bailey and Martha Hughes Murray represented the descendents of David Hughes, who served as a private in North Carolina. Beverly Williams represented John Allison.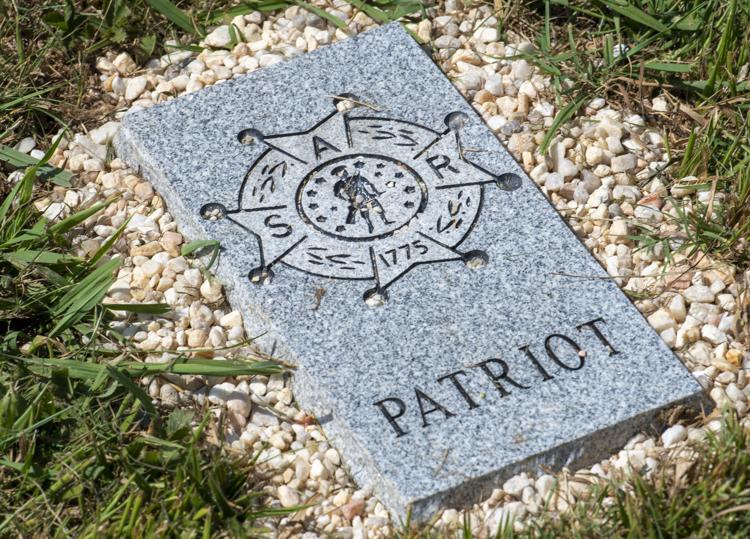 All five men were prominent Sullivan County residents and were behind the development of the New Bethel community. Their graves now feature Sons of the American Revolution markers, which were dedicated Friday.
Several of the men served at the Battle of Kings Mountain, which has been described as a turning point during the Revolutionary War. Each year, the Overmountain Victory Trail Association reenacts the journey from Tennessee and surrounding states to Kings Mountain, South Carolina. The Overmountain Men led American forces to beat the British.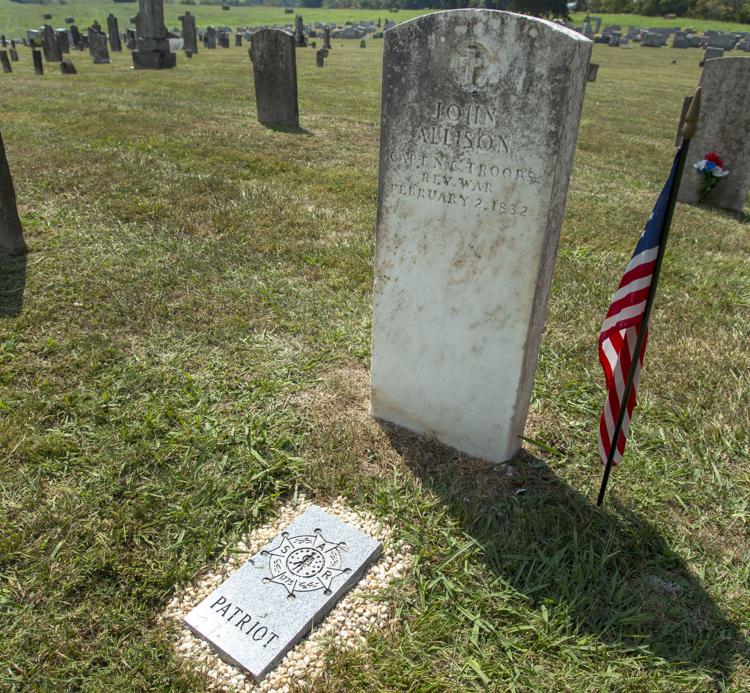 Cecile Wimberley, who serves as the state regent for the Tennessee Society of the Daughters of the American Revolution, noted that if it wasn't for the patriots who served at the Battle of Kings Mountain, those gathering Friday could have been meeting for tea — a reference to the popular British pastime.
Several Revolutionary War-era organizations, including the OVTA, are beginning their annual efforts to remember the Battle of Kings Mountain.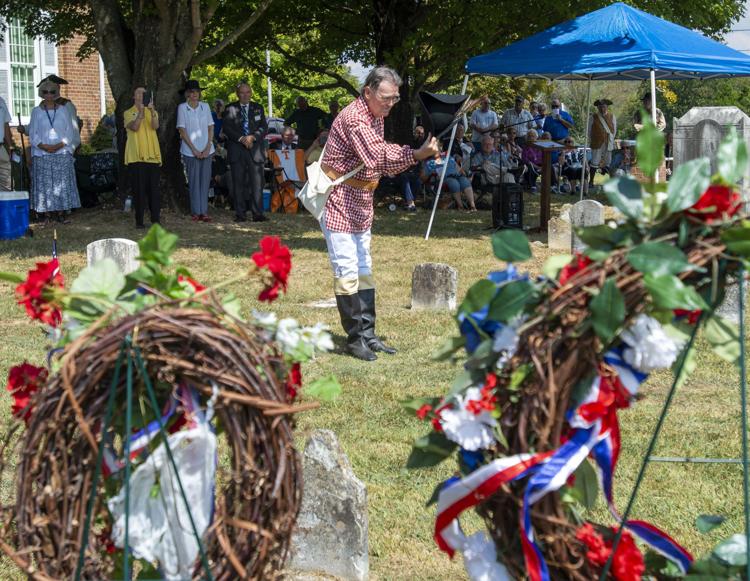 A number of events are scheduled over the next few weeks, including a mustering at Sycamore Shoals State Historic Park in Elizabethton and wreath laying events in Saltville and Marion, Virginia, on Sept. 22.
Once again, on Sept. 22, the OVTA will cross Choates Ford in Bluff City. With the ongoing Boone Dam repairs, reenactors are able to cross the Holston River. The crossing will take place at 5 p.m.
Several school events are scheduled beginning Sept. 18 at the Abingdon Muster Grounds.