BLOUNTVILLE, Tenn. — One recent example of the dangers of working in the Sullivan County jail was an assault on former Corrections Officer Brett Peters, who "got the crap beat out of him," according to Sheriff Jeff Cassidy.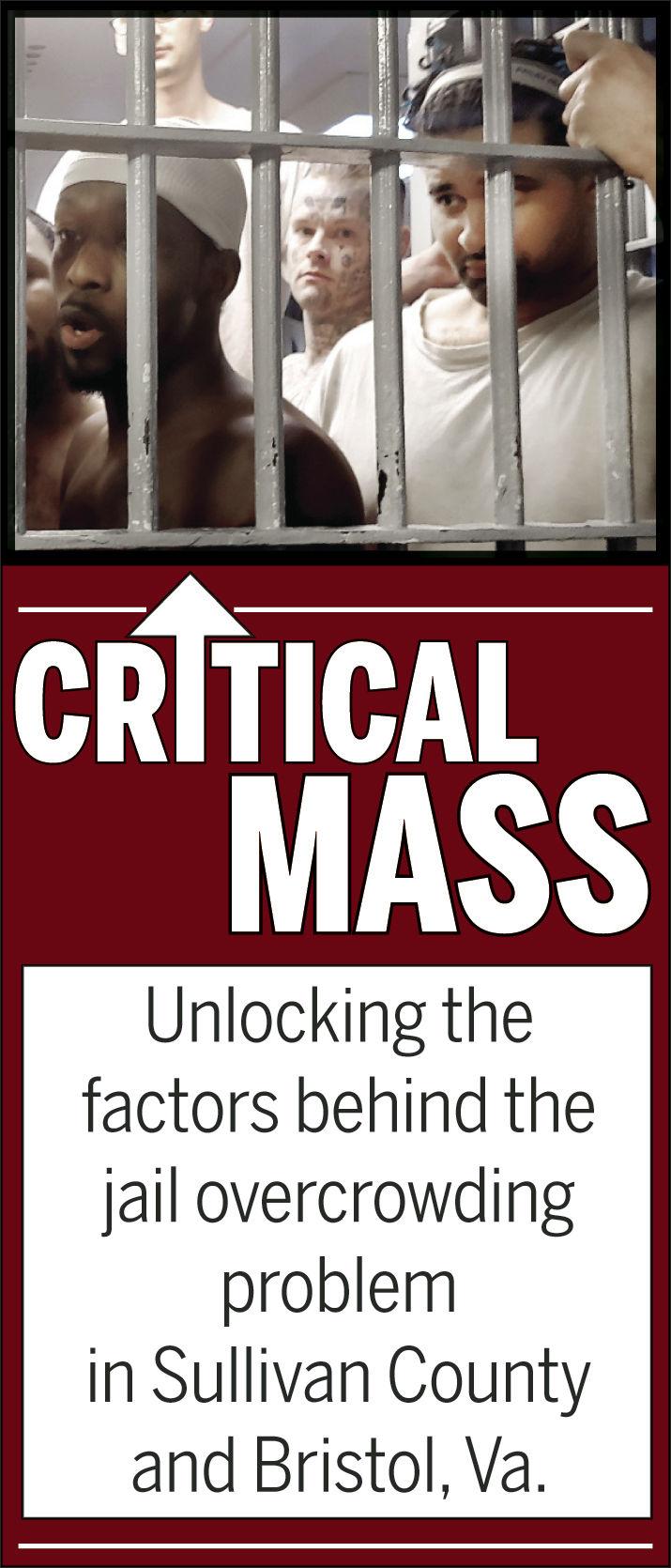 "Sometimes, we might have two in a week; sometimes we could go a couple weeks without having any," Cassidy said of assaults on officers. "Brett Peters — he had to have stitches in his lip. He was just trying to break up a fight, and he got the crap beat out of him."
On July 31 at 10:25 p.m., three officers, including Peters, responded to a disturbance in a men's cell in a general population unit, according to an incident report written by William Gragg, one of the responding officers. The officers told inmates to sit down, and inmate Alex Beaver, 23, shouted that officers should "not be coming up in here" yelling, the report states.
Peters, 23, took Beaver's arm to escort him out of the cell to "deescalate the situation," but Beaver jerked his arm away and struck Peters in the face with a closed fist, which injured his lip and required three stitches, according to the report.
Peters then "wrapped Beaver up and completed a controlled take down to the ground in order to regain control of the inmate," the report states.
"At that time multiple inmates began surrounding myself and Officer Peters, in which I began giving verbal commands to back up," Gragg wrote in the report. "After several attempts with verbal commands having no influence on inmates I reached down and took a hold of Officer Peters and picked him up in order to remove ourselves from the dangerous situation at hand."
Many of the cells in Sullivan County's two jail facilities are overcrowded and house double or triple the number of inmates they're designed to hold. At times, as many as 50 people are housed in one cell.
The report doesn't state how many were in the cell during the July 31 disturbance. Capt. Andy Seabolt said it isn't possible to keep a record of how many inmates are in each cell every day.
"There have been numerous assaults that resulted in injuries," Seabolt said of the jail facilities. "Most are minor. However, Capt. Dillard explained to me that there have been inmates that have had to have broken bones set and, rarely, surgery on various injuries."
Beaver wasn't injured and refused medical treatment, according to the report.
It was the first time Peters was assaulted in the jail, according to Seabolt.
Peters was a corrections officer in the jail for about three years, and he's now a Kingsport Police Department officer. He would not discuss the attack with the Bristol Herald Courier.
Peters provided the following written response:
"I am going to respectfully decline your request for an interview. I am no longer employed with the Sullivan County Sheriff's Office and have begun new employment with a neighboring jurisdiction. As such, I feel it would be inappropriate for me to publicly discuss the matter. …"
Peters had already turned in his resignation before the assault, Cassidy said.
It's more common for inmates to assault each other than to assault officers, but two officers were assaulted during one week in August, the sheriff said.
Beaver is still incarcerated at the Sullivan County jail on violation of probation and violation of community corrections charges.
In the report, assault, physically resisting, threatening an employee, creating a disturbance and disobeying a lawful order of a staff member are listed as "rule violations." Those are considered "in-house" charges, according to Seabolt.
"Those are what are used for the disciplinary board that is held in-house," he said. "There is actually a criminal case that is being investigated on this incident that will most likely result in charges being filed."
The Sheriff's Office corrections investigator completed an investigation and found Peters' use of force was justified, according to the report.