Recovering addicts find success as support specialists at Highlands Community Services
ABINGDON, Va.—When Logan Horne enters a hospital room, she doesn't usually receive a warm welcome. She's called in by a social worker when a mother or her newborn tests positive for a controlled substance at Johnston Memorial Hospital in Abingdon.
"When I go into the room, [the moms] are very guarded. Mostly, because they feel like somebody's coming to take my baby," she said. "And I would be guarded too. That's just a human reaction."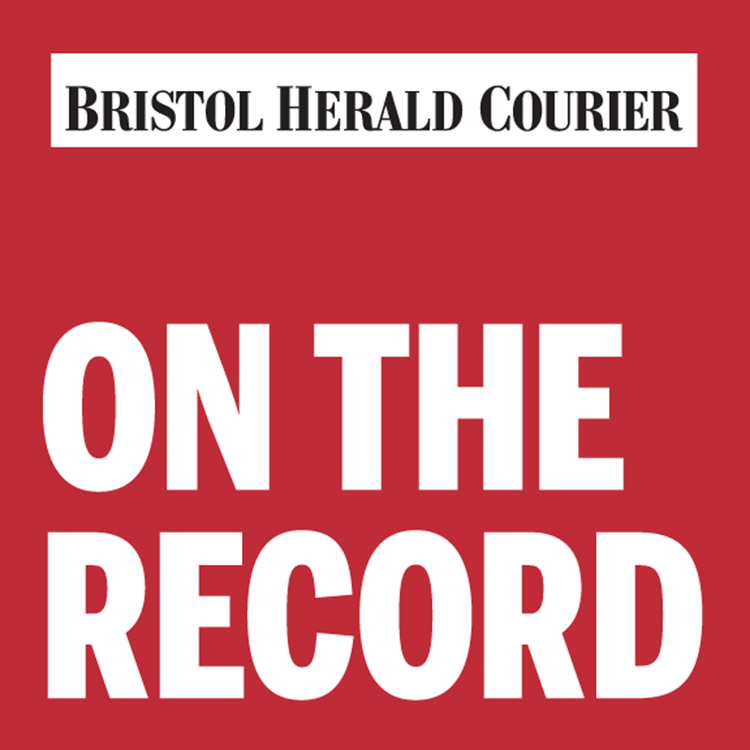 But it only takes a couple of sentences for Horne, 36, a peer support specialist at Highlands Community Services, to make a connection.
"Basically I say, 'My name is Logan and I'm from Highlands' and they're kind of like 'eh.' And then I say, 'But the reason that I come and see you is because I'm in recovery myself. And I just want you to know that this is a safe place and I'm not here to judge you. I had a child in active addiction. I understand what you're going through,'" she explained.
"As soon as I say that, the whole atmosphere changes," she said. "You can just see them sigh relief."
Horne is one of two peer support specialists at Highlands. Other community service boards have had peer support for years, said Teresa Viers, development director for substance abuse. But Highlands simply didn't have the funding or interest from qualified participants.
That changed last year. In May 2017, the Substance Abuse and Mental Health Services Administration announced funding to fight the opioid crisis. Virginia was awarded just shy of $10 million. Highlands was identified as needing support for prevention, treatment, and recovery and received a grant to that end.
Viers met Horne last year at the Appalachian Substance Abuse Coalition and immediately had hopes of hiring her to do peer support.
"We just automatically connected. I knew that we had a grant that was going to potentially be coming. At that point I was like, 'I want her. And I'm going to have her.' We clicked," she said.
Horne was hired in August. Since December, she has met with 20 moms—some referred after birth, some before. Half of them followed through with an assessment at Highlands and eight enrolled in outpatient substance abuse services, among others, according to Highlands Director of Communications Alexandra Veatch.
Prior to that, no mothers who were referred had ever enrolled in services.
Overall, there has been an increase in referrals due to a change in state law that came last July. Virginia code has long included a mandate that hospitals notify the Department of Social Services and community services boards if a baby is born with substance exposure. But the level of mandate increased last year.
For instance, the law used to specify that a referral was required if the baby was born exposed to a non-prescribed controlled substance. Now, a referral comes if the child was "born affected by substance abuse."
Clinical Director Rebecca Holmes estimates that during her 18 years at Highlands, around one referral came in each year.
"We have had six referrals in the last six days," she told the Bristol Herald Courier recently.
Instead of sending in a therapist, she added, they now send in Horne.
"There's a whole level of connection that is happening that we didn't have an ability to be able to make happen before," she said. "I'm attributing [the enrollments] purely to that peer contact."
Horne was in active addiction for 18 years and credits role models for her recovery. She first got charged with public intoxication at age 14. Soon after, she began taking low-dollar pain pills. By age 17, she was addicted to opiates.
"[I] did a whole lot of moving around to try to fix the problem and everywhere I went, there it was," she said. "I guess it really, really, really got out of control around the time I was 25. I moved back to the state of Virginia and had my first kid. I was pretty much sober for the pregnancy up until the very end of it."
But after her son was born, she went back to her old habits, which led to a string of DUIs. She was forced into recovery programs as the result of her first two DUI charges.
"I was forced into the room but I was still doing what I wanted to do," she said. "But I guess each time that I went, I was getting more than I realized—or that anyone could have ever expected."
The third DUI came in 2011—and she had her son, who was 3, with her in the vehicle. In turn, she was charged with two felonies, one for being drunk in public and one for child endangerment.
"If people were to say something about me in active addiction, they would say: 'I wouldn't have given you a chance. I never believed you could do this.' They said that to me in the beginning," she said.
But when Horne went back to the programs after the third DUI, she saw people she once partied with getting their lives together, as she put it. One such woman became her sponsor.
"It was really powerful for me because she was in pretty bad shape herself," Horne said. "If she could [recover], then I could do it."
Horne hadn't lost custody of her son as a result of her third DUI. "Back then the laws were a little different," she said. "I got lucky."
But she lost temporary custody as the result of another incident.
"I basically just surrendered. I decided that I didn't want to have to fight for my kid anymore. I had already had him taken away about a year prior to that. I was on my way to North Carolina with a guy and we were drinking and he totaled the vehicle. I came to in the hospital in North Carolina and my baby was in the room beside me. And I remember saying: 'That's my baby, I want to go to him.' And they said: 'You can't,'" she said.
When you're in active addiction, she added, you aren't the person you were meant to be—and the things you do don't define your character.
"People in active addiction are good people, too. And they need people to advocate for them. And they need people to believe in them. I feel like that's been my call in life. And I love it," she said.
"I think the stigma on addiction and what it says about the person that's involved is that they don't change—they're liars, they're thieves, they're manipulators. The world said: You can't vote. Today, I have my civil rights back. The world said: You can't drive a car for 99 years. Look, I'm driving a car legally today. The world said: You can't get a good job because you're a convicted felon. I work at a CSB, I've got benefits," Horne added.
"You brush it off and you say that's OK for today, but I'm going to keep fighting and I'm going to make a change. Because that's what addiction needs. People will be what you tell them you're going to be. I believe that the stigma that's been put on us and the barriers that are set against us, that it's very hard to overcome. My hope for people in recovery is that those barriers are let down," she added.
Jason Phillips, the other peer support specialist, was hired in February. He works primarily with the drug courts in Bristol and Washington County, as he went through drug court himself. Phillips, 46, has a nearly 25-year history of substance abuse in one form or another, he said.
"God probably brought me this way, but the police were the direct link," he told the Herald Courier with a laugh. "My road to recovery had a lot of different avenues and many were through here," he added, referring to Highlands.
On Monday, he will be 23 months clean.
The fact that Horne and Phillips have first-hand experience with substance abuse brings an important perspective to Highlands, Viers said, and makes it easier for them to connect with patients. Peer support specialists also undergo specialized training developed by the Department of Behavioral Health and Developmental Services, according to Holmes.
"You open your mouth and start to tell a little bit of your story, they stop chattering and they start listening," Phillips said. "It's a cool thing. It's good. You're able to connect with them. The biggest reason I do it is just to help somebody else to not go down that road or to take a different path."
"There's groups that advocate for stray cats and dogs," he added. "Nobody does that for a person with addiction problems. We're able to advocate for these people."