BRISTOL, Va. — Speakers at a Monday public listening session voiced support for multiple sites that could house a new elementary school, but all agreed it was time to take some action.
The Bristol Virginia School Board hosted the session, which attracted about 30 people, six of whom spoke. Some expressed support for a newly proposed site next to Washington-Lee Elementary while others supported the previous option of building adjacent to Van Pelt Elementary and closing the city's other three elementary schools. Others argued for building at Highland View Elementary, which wasn't among the final options presented.
The School Board approved the Van Pelt option a year ago, but it was defeated by a 3-2 City Council vote. Since then, both elected boards have held multiple joint meetings to try to agree on a site and funding plan.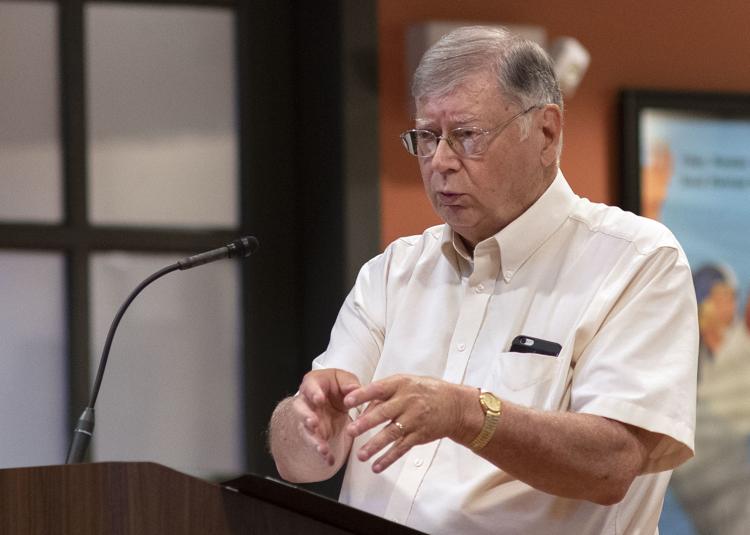 "I'm here to support the Van Pelt plan," former School Board and City Council member Don Ashley told the board. "I think it has many more pluses than minuses. The real elephant in the room is financing. City Council has that concern too. If you eliminate the financing question, which the PPEA [Virginia Public-Private Education Facilities and Infrastructure Act] plan will do, then there's no taxpayer money involved."
That proposal involves a triple-option lease where a private contractor would build the school and the city would pay rent until costs are paid off. The school would then revert to city ownership. The proposed 630-student school would cost $18.47 million to build, but much of the estimated $1.1 million annual lease payment could be achieved through savings, school officials say.
The City Council has voiced support for a three-school model, with Van Pelt and Stonewall Jackson elementary schools and a new school constructed in the middle of the city.
At Monday's meeting, Superintendent Keith Perrigan recommended building adjacent to Washington-Lee, if the city could purchase land from the present Lee Garden Apartments. That could add about $2.2 million to the price, making the total cost an estimated $20.1 million plus about $1.7 million to upgrade Stonewall Jackson Elementary.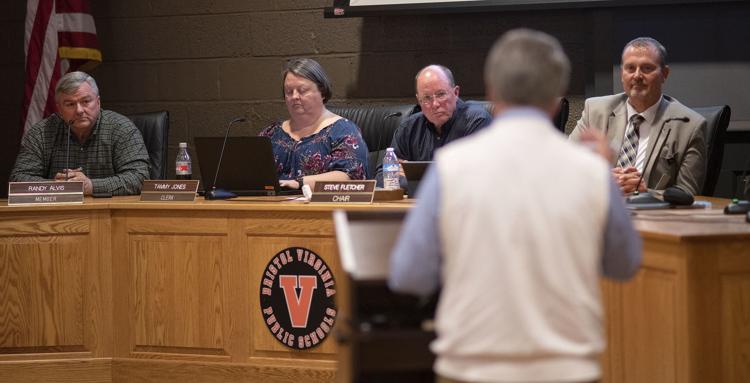 "I think it makes no sense to buy any additional land anywhere," speaker John Wilson said. "You've got land right up there [Van Pelt], improvements to Suncrest [Drive] would be fine with the cost of the school … I'm a contractor, not like Jim Street, but if it made the difference in me getting a project and paying for a $300,000 red light, I'd buy you a red light."
Street's company was the selected bidder on the PPEA project.
Resident Jackie Nophlin, who remains a vocal supporter of building a new school next to Highland View Elementary, urged the board to act.
"It's time for us to make a decision. Get a plan together, speak to that plan, and make this happen," Nophlin said.
After the public finished, board member Ronald Cameron said he agreed with much of their sentiments and called on the council to support the School Board.
"It is time to do something, and I am going to challenge City Council to trust the School Board that's elected to make this decision," Cameron said. "It is up to us to decide what our kids need and where this school needs to be. It's not up to City Council. You guys need to figure out how we're going to pay for it. It's our job. If you guys want to start doing that, then let's just do away with the School Board and let the City Council do everything."
After the meeting, Mayor Neal Osborne, who attended the session along with Vice Mayor Bill Hartley, said he was on board.
"I agree with Mr. Cameron on what he said. It's high time we do something," Osborne said. "The majority of speakers tonight spoke in favor of the Van Pelt option, which has been my position for a long time. I can work with anything, but if we're looking at cost-effective, we would do Van Pelt."
Board Chairman Steve Fletcher echoed that the time has come to make the decision.
"Everyone has their pluses and minuses to every location," he said. "There is no perfect decision, and we're not going to make everyone happy, but, as a board, we need to make the final decision, hand it to council and let them figure out the financing."
Perrigan said the board may take some action at its Nov. 4 meeting.
"Overwhelmingly, the public said its time to do something," Perrigan said. "I don't think you could get five people in a room and everybody agree this is the best option, but I think everyone [thinks] it's time to do something on one of those sites, and I think they all agree to do nothing is the worst option."