BRISTOL, Va. — Tinker sat with his head cocked to one side, listening intently to Haley Duncil as she read a story from the book "Maggie's Tail Wag."
Usually, the fifth-grader stumbles over the words when she reads aloud. But that's not the case on the days when the terrier mix and five other dogs visit Valley Institute Elementary in Bristol to be read to by students from kindergarteners through fifth-graders.
"The dogs inspire me to read," Haley said. "I have five dogs and two cats at home — I've never read to them, but I'm going to now. Reading to the dogs helps me to not get stuck on my words — that happens sometimes when I read to people."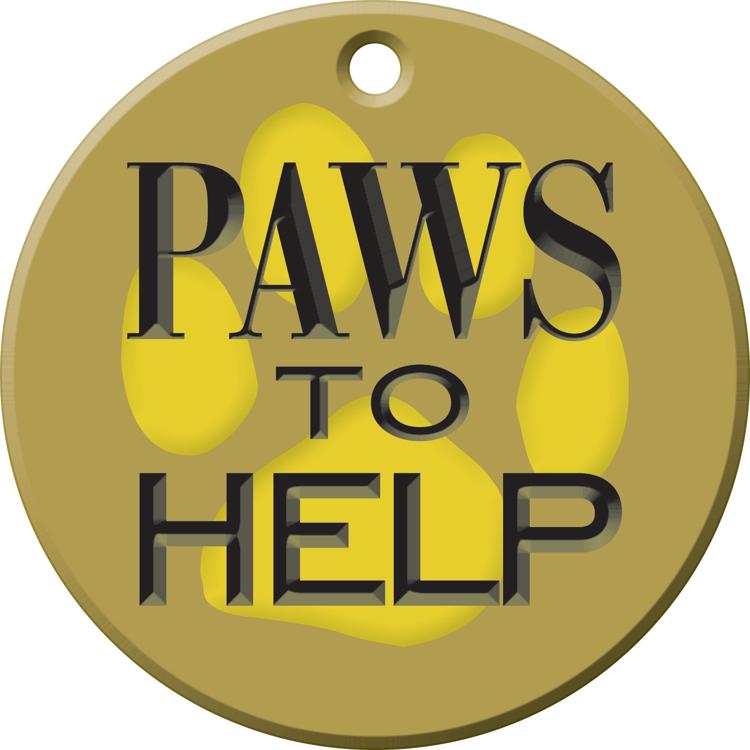 The dogs are a part of the Tail Waggin' Tutors program provided through Washington County's Highlands Education Literacy Program, HELP.
Executive Director Beth Hilton explained that the program deals mostly with adult literacy, but the school system requested a reading program about three years ago.
"We looked at schools that have a higher concentration of children on the reduced and free lunch programs," she said. "Often, children in more rural areas don't have the same reading opportunities that other children might have and we felt the Tail Waggin' Tutors program could help some of the kids become more confident with their reading skills."
Having the right book is key, so HELP makes sure each child has the same one.
"Activity books keep the childrens' interest," Hilton said. "That way, they can read the story, color and do the activities. The one they are using today is about caring for animals — how to handle pets, feed them and train them — so the kids aren't just reading, they are learning and having fun."
But why read to dogs? It's safe, said Tinker's owner, Nina Combs-Kirkland.
"It's less intimidating for the kids to read to dogs than to humans," she said. "We never know what some of them might be going through. And being with the dogs is like a safe place for them. It gives the kids some emotional support."
Jeff Hodgson said she and her miniature Schnauzer, Max, enjoy the program as much as the children do.
"I've volunteered for the program since it started," she said. "Max loves the attention he gets when the children read to him and I love seeing the children enjoy the animals."
Kindergartener Austin Whitehead said he doesn't' read yet but since he's been with the dogs he wants to learn.
"I have two dogs, Pepper and Bailey," the youngster said. "Pepper is only 1 years old and looks like this Schnauzer dog so I want to read so I can read to him."
Second-grader Grady Hause said the dogs are good listeners.
"I've read to two dogs today," he said. "I don't like reading, but I really like reading to the dogs because they are nice and they listen to me when I read."
He added that cats are different.
"I have a cat," he said. "Cats don't listen — they just walk away."
Kim Marshall, the after-school program director at the school, said there's an added benefit of the kids reading to the Tail Waggin' Tutors.
"Some of the children have behavioral issues," she said. "After they've been with the dogs, they are more relaxed, which helps their behaviors to change. They seem to become more nurturing after being with the dogs. They are under no pressure and are relaxed. That helps them do better. This is a program that we definitely want to continue."
Jane Toothman, a retired doctor, and her two St. Charles Cavalier spaniels, Marci and Lady, participate in Tail Waggin' Tutors and the Pet Therapy Program at Johnston Memorial Hospital. Sometimes, the programs overlap, she said.
"Two or three times recently, I've walked into a child's room at the hospital and the children we were visiting recognized my dogs," she said. "One child was in the first grade and she had read to Marci. It was a special moment for the child and her family."
Currently, the program is at Valley Institute, Greendale Elementary, and Meadowview Elementary. It was recently added to Glade Middle School and has been certified to use in Washington County day-care centers.