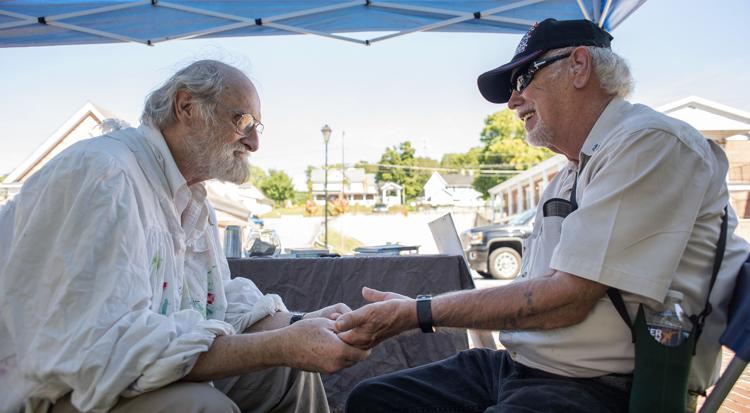 ABINGDON, Va. — About 80 performers and hundreds of spectators gathered along Main Street in downtown Abingdon for the town's fourth annual BuskerFest.
Sam Malcolm, a 29-year-old Denver, Colorado-based juggler and comedian, has been performing at the event for three years. He said he loves the community and people and now ends his season of touring in Abingdon.
Malcolm combines juggling and comedy to captivate audiences.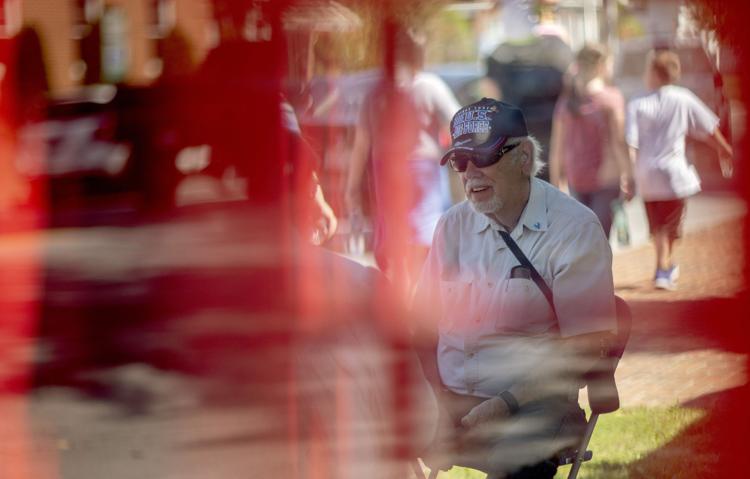 Since a young age, Malcolm has taken part or shown interest in all forms of sports and display of human physical ability, according to his website biography. He learned how to juggle shortly before graduating from high school in 2008 and continues to perform today.
During his shows Saturday, Malcolm, like other buskers, incorporated the audience into his performance. One boy was brought in front of the crowd to help catch balls that Malcolm juggled, while a man at one point picked the performer up and held him as he continued the act.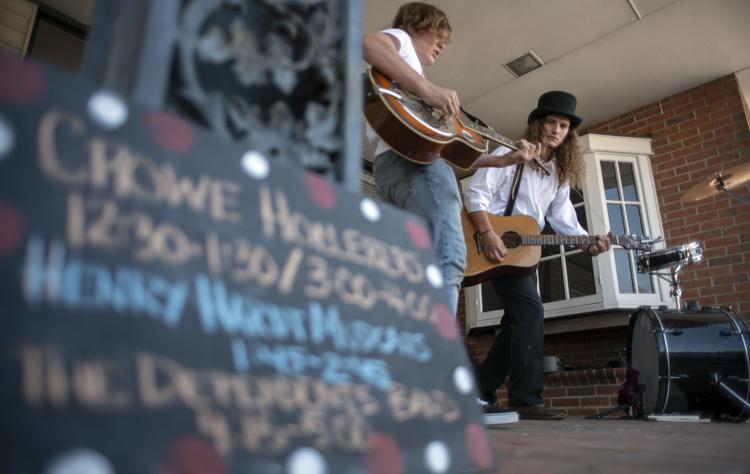 Malcolm concluded his performances by juggling fire batons.
Each of the buskers, including Malcolm, asked spectators for a few dollars after each show, telling them to pay as much as they feel appropriate.
Another busker, Corry the Psychic, performed his talent across the street from Malcolm. Sitting under a small tent, Corry, a 73-year-old Abingdon man, read people's palms.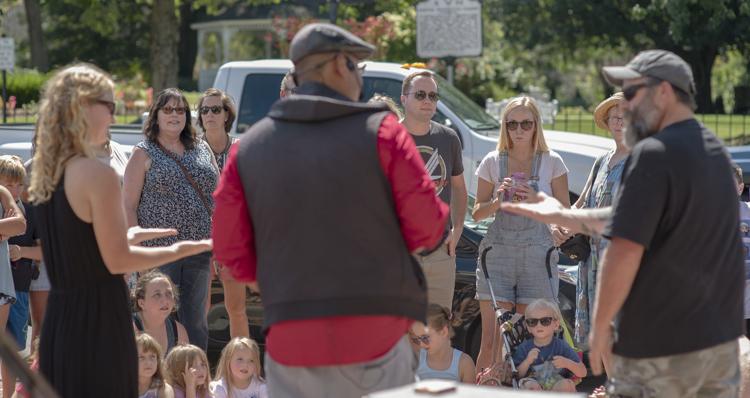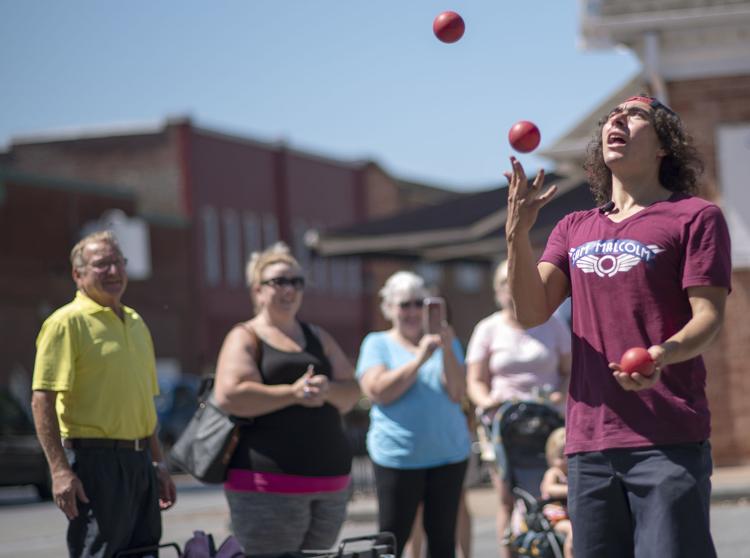 A self-described soothsayer, Corry has been performing in Abingdon for about five years. He said he can foresee the future.
Darren Yong, a sleight of hand magician, performed his shows near the Barter Theatre, while the Statue of New England, a street statue, stood silently further up Main Street.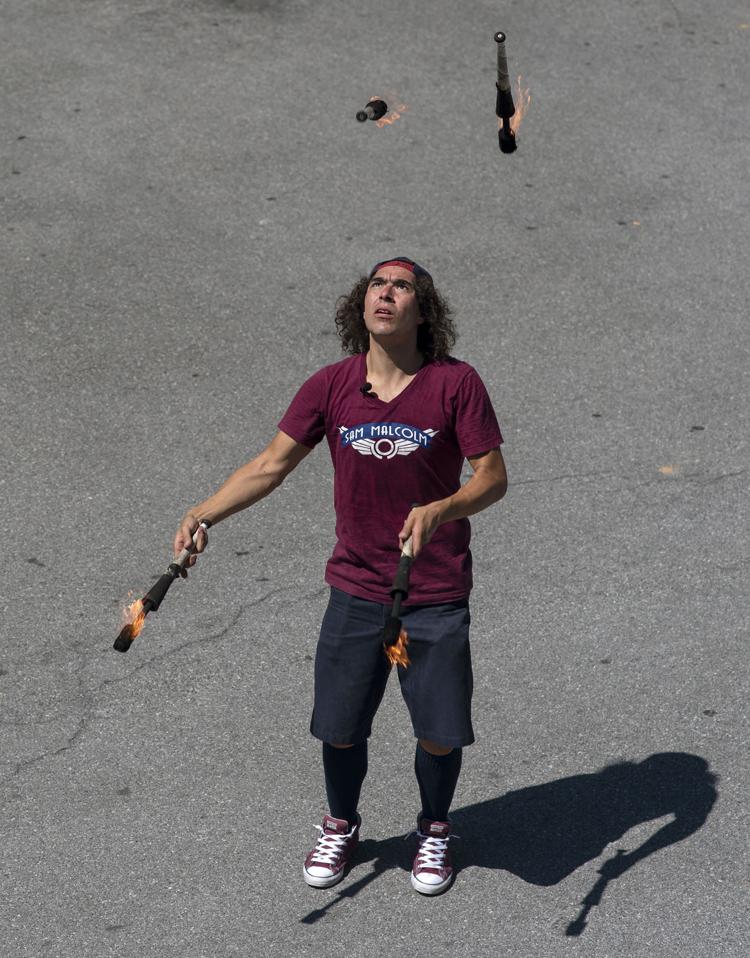 Other busker acts included Brittany Sparkles, a 12-year veteran circus performer; Mekkah Jael, a belly dancer; and Miss Kitty's Society, who perform on stilts. Several musicians, including George Kiser and Evie Andrus, also performed during BuskerFest.
The day concluded with Buskers After Dark, which was aimed toward adults.
Abingdon's BuskerFest is just one of many across the world, which include popular ones in San Diego, California, and Edmonton, Canada.