People suffering from severe mental illness are often ignored — until they can't be
KINGSPORT, Tenn. — At times, Holston Valley Medical Center is more like a hotel. On any given day, between 10 and 15 people are boarded at the hospital because they need mental health care and none is available.
According to Sue Lindenbusch, Wellmont Health System's vice president, who oversees its mental health program, the patients wait an average of 40 hours, though some stay as long as 100.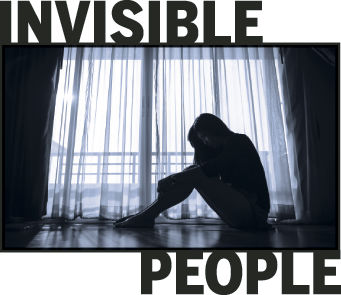 It's not just the length of such stays that suggests mental health care in the Tri-Cities is lacking; it's the fact that patients end up in the emergency room to begin with. Lindenbusch calls people with mental illness the "invisible population." We ignore them until we can't.
According to the National Alliance on Mental Illness, one in five American adults experiences a mental illness. Last year, only 40 percent were treated.
Sullivan County, Tennessee, and Washington County, Virginia, have been designated "health provider shortage areas" in psychiatry for five and 10 years, respectively, according to data from the Health Resources and Service Administration's Bureau of Health Workforce. Each region has around half the personnel needed.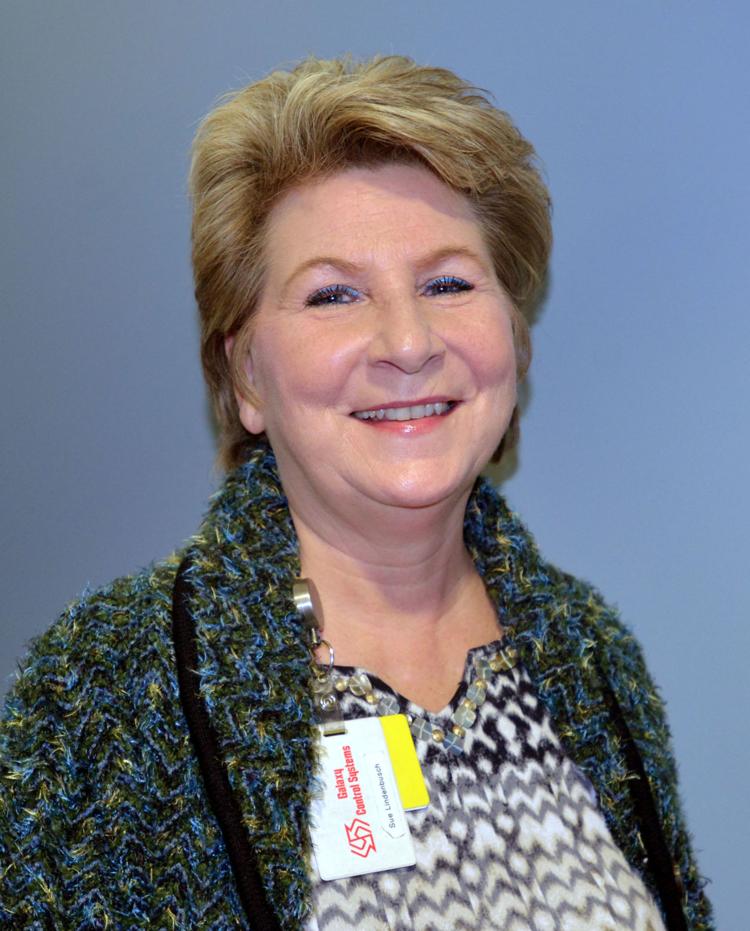 Mental illness is no different than any other disease, Lindenbusch said. Diseases are chronic and, if left untreated, deadly.
"If I'm a respiratory patient and I get to the height of my illness, I can't breathe," she explained. "At the height of mental health exacerbations, it's always behavior. They get to our emergency department via ambulance because they've been found somewhere or they're disruptive at school or family members don't know what to do with them."
Jails and emergency rooms are the two places that can't turn away someone in distress, said Dr. Joe Parks, medical director of the National Council for Behavioral Health. "When we don't give people adequate treatment, that's where they land."
Consider a recent case: The family of a man whose anxiety and depression were being made worse by a brain tumor felt they could no longer handle his care. They were going to take him to a shelter. Instead, his social worker called the mental health team at Wellmont.
The call came in around 4 p.m. Both Wellmont and the social worker thought they had until the following morning to figure out a plan for the patient. They were wrong. Within 12 hours, the man — who had become increasingly violent — was picked up by police and taken to two different emergency rooms. Even then, no one was sure exactly what to do with him.
"We need to do better," Lindenbusch said. "Quite frankly, it's hard to do much worse."
In Virginia, the number of inmates with a mental illness is at a 10-year high, according to the state's 2017 Mental Illness in Jails Report. More than half of the convicted jail population in the western region is mentally ill — the highest regional percentage.
The Southwest Virginia Regional Jail Authority, which has facilities in Abingdon, Duffield, Haysi and Tazewell, has the highest count of mentally ill inmates [634] in the state — although six jails have a higher tally when zooming in on those considered severe.
SWVRJA provides 120 hours of treatment per week, according to regional health services manager Mandi Hixenbaugh. On average, that's less than an hour of treatment for each mentally ill inmate per month. Eight jails provided more treatment hours in 2017, according to the report, with the leader providing more than 10 times Southwest's total.
SWVRJA has three full-time qualified mental health providers. "Our focus is really on crisis stabilization and some brief supportive therapy," Hixenbaugh said. "In a jail setting, you've got limited resources. If you think about the numbers, you're looking at 200 inmates per full-time counselor."
Hixenbaugh said they often see a revolving door; inmates are stabilized while incarcerated but, upon returning to the community, don't continue addressing their mental health needs. In turn, they end up back behind bars.
"That's probably the biggest challenge," she said.
While some get help through their primary care providers once released, she said, many need to see a specialist.
Primary care providers can and do handle the bulk of mental health care, such as treating anxiety and depression, according to Ron Manderscheid, executive director of the National Association for Rural Mental Health. But psychiatrists, who differ from therapists in their ability to prescribe medication, tend to be required for severe cases.
Unfortunately, they also tend to be few and far between.
The National Council for Behavioral Health is a nonprofit with around 2,900 organizations as members. Last year, the council put out a 66-page report on the psychiatric shortage because it was the biggest problem members said they were facing, according to Dr. Parks.
One reason psychiatrists are hard to come by is pay. Parks pointed to a Milliman analysis of 42,000 patients covered by the commercial sector [not Medicare or Medicaid]. In 2015, behavioral health visits paid 84 percent of what Medicare would allow in Virginia and 74 percent in Tennessee. In both states, primary care visits brought in 111 percent of the Medicare benchmark.
"There is pervasive rate inequity that is, frankly, a form of discrimination," Parks said.
Pay is an even greater concern in rural markets.
"[Psychiatrists] are going to go where they can make more money," Lindenbusch said. "They'll go to an area when they can ensure they'll have enough business."
Wellmont has been trying to hire a psychiatrist for three years. Several part-time members of its team have full-time jobs elsewhere but work with Wellmont simply because they're aware of how bad the shortage is.
The psychiatrist shortage is even worse than it appears on paper, Lindenbusch added. Even in areas where psychiatrists are available, many don't take insurance, credit cards or new patients. And with specialists who do accept insurance, wait times can be long.
Ginger Naseri, senior vice president of Tennessee Adult Services, a division of Frontier Health, said Frontier is a nonprofit that accepts all types of private and public insurance. It mandates that some patients see a therapist within seven days of a referral and a psychiatrist within 14 days. But that only applies to patients who are referred from a psychiatric hospital or crisis center — again, where many end up as a last resort.
Most patients do get seen within a month, Naseri added.
According to Lindenbusch, though, the chance of seeing a mental health provider within eight to 12 weeks is not good for most people.
Highlands Community Services, one of 40 community service boards in the state, has been working to reduce wait times for mental health patients. Last July, Highlands started a rapid access program.
"We weren't happy with how quickly we were able to get folks in that were referred for care," clinical director Rebecca Holmes said.
As part of the rapid access program, Highlands began providing next-day assessments for all potential patients. If a therapist is needed, the goal is to book the first appointment within a week — for psychiatry, within two weeks.
In fact, ask Holmes about mental health, and you might think she lives in a different region than Lindenbusch.
"We have evolved with the level of need in the region," Holmes said. "We live in a region where folks have historically, culturally, been kind of proud and independent."
Addressing mental health needs, for instance, hasn't always been accepted, she said.
For better or worse, the substance abuse epidemic has shifted the "tough it out" mentality. While people end up in jails or emergency rooms, she said, there's work being done every day to prevent that. The success stories just don't make the news, she said.
The rapid access program also introduced case management for patients with more complex needs. Prior to last July, when the program was introduced, half of patients didn't return for a second visit. Now, Highlands is bringing in twice as many patients and has fewer dropping out.
While jumping through the hoops of each insurance panel is a nightmare, according to Holmes, Highlands has 200 with at least one provider on it. And it serves a high number of patients per capita. In 2017, nearly 2,000 people received psychiatric services from Highlands.
Still, Highlands doesn't provide in-patient care, which is often required for long-term, intensive mental illness. And Holmes agreed challenges remain in that area especially.
"[Virginia has] very limited in-patient facilities," she said. "State hospitals are overflowing. You might fix it in one spot — you might be able to get the state hospital fully staffed — but where did they come from? Now you have a hole over here. It's a challenge."
When a crisis center needs to hospitalize an individual, they have to call 35 to 40 hospitals across the state, Holmes said.
"We are taking individuals out of their community, away from their support systems. And then we have to get them home," she added.
And while Highlands isn't facing a psychiatric shortage specifically, that's only one piece of the mental health care puzzle. There's also a shortage of qualified behavior health staff more broadly, according to Holmes.
"There are still a lot of positions sitting open at our agency," she said. "It's beyond just that one credential."
Did you or someone you know have trouble finding treatment for a mental illness? Drop us a line; we want to hear your story.