ABINGDON, Va. — Steve Smith topped a hill overlooking a construction zone off Interstate 81's Exit 17.
The site in Abingdon is where Food City is building one of its biggest stores yet — a 63,000-square-foot showplace, slated to open in April 2019.
"The store will be facing north," said Smith, CEO of K-VA-T Food Stores, the Abingdon-based parent company of Food City.
The grocery store is the center of The Meadows, a commercial enterprise accented by outparcels plus satellite shops, spaced out with trees.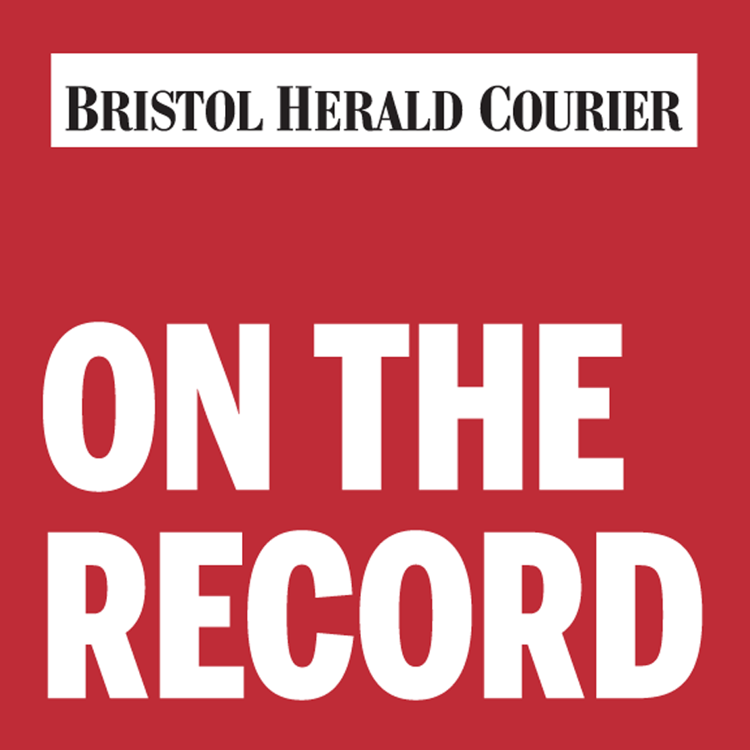 The Meadows is slated to include planters plus chairs for outside patio seating, said Stephen Spangler, 40, vice president of real estate and site development for K-VA-T.
"We had a different design. But we listened to the Planning Commission, and we detached the buildings so the parking area is kind of hidden," Spangler said. "It probably wasn't our ideal configuration. But we listened, and that was kind of an evolution."
Now, even with dust still flying on the access road, Spangler says The Meadows project is in good shape: "We're literally 94 percent occupied."
A branch of Eastman Credit Union as well as Holiday Inn Express & Suites are both slated to build on two of the property's outparcels
"We have several other contracts and letters of intent with restaurants and other hotels on the other outparcels that we hope to place by the end of the year, and have them start construction early next year as well," Spangler said
Starbucks is set to open an outlet inside Food City, Smith said.
Jersey Mike's Subs and G2K Games are also coming to the outlying shops of the grocery store, Spangler added.
Others on board include a local insurance agency, a nail salon, a Tex-Mex restaurant plus what Spangler can only reveal as "a Mexican restaurant that is in one of our other shopping centers."
With a grin, Smith said, "We've got a pet store that we can't announce."
Both Smith and Spangler say those involved with The Meadows did not want to take retailers away from other shopping centers.
"The key thing is to net new businesses to Abingdon," Spangler said.
"And that was our deal with the town," Smith added. "I think the bottom line is Abingdon is an attractive venue for people to come. And there hasn't been a lot of retail space available."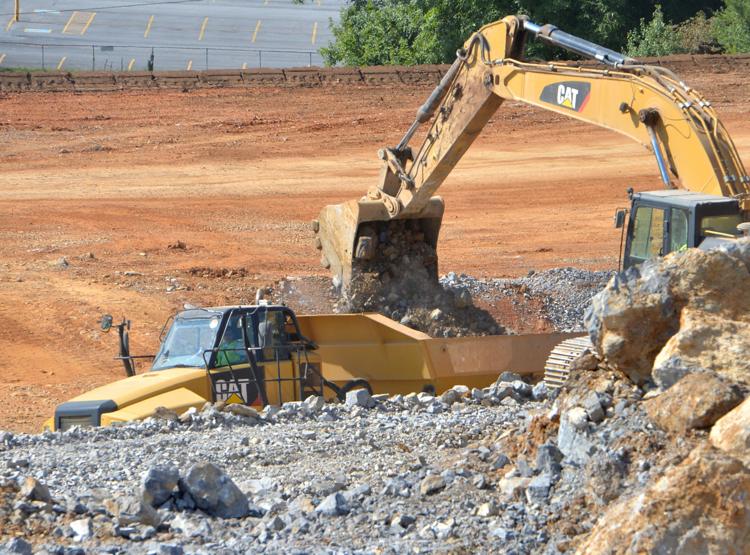 In total, The Meadows includes $40 million in private investments and it's expected to create 300 jobs, Spangler said.
"And we're substantially increasing the real estate tax base, taking it from just agricultural-open land to a 90,000-square-foot shopping center with eight outparcels."
Rezoned from agriculture to business in 2015, the 70-acre development also includes a 40-acre site set aside for ball fields at a sports complex on what was once a plantation known as The Meadows - or "Mary's Meadows."
Shortly after the rezoning, K-VA-T donated 40 acres to the town for the sports complex while retaining 30 acres for its shopping center.
Slated to feature soccer fields and baseball diamonds, the town's sports complex is estimated to cost $6 million to $8 million to develop, said Matt Bolick, the town's director of public services and construction.
Tony Sullivan, interim town manager, hopes to have final plans for the sports complex ready to go to bid by the start of 2019.
But, don't go kicking your soccer ball just yet.
Bolick pinpoints the fall of 2020 for completion.
"Construction may be completed before then, but my understanding is you need a certain amount of time before you can play on the fields to allow the grass to mature for activities," Bolick said.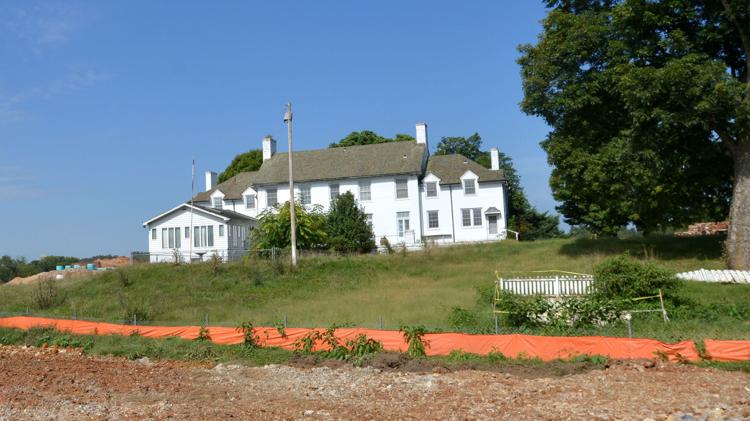 What's also on the property: a 1930s-era mansion that now sits like an island among the clays of the construction zone.
The town expressed interest in keeping the house, which was built on the foundation of an earlier home that burned in 1929.
"This plan has been in various forms and designs for effectively three years," Sullivan said. "We had many public meetings. And one thing that we heard from town officials and the public is: that we wanted to save this house. So we actually replatted our property to be able, with grades, to keep that house."
Getting to this point — as a construction site — followed months of meetings and discussions with historians, concerned citizens and the U.S. Army Corps of Engineers.
The Meadows even inspired some citizens of this courthouse town to stake signs in their yards — with some hoping to "Save Mary's Meadows" while other begged to "Play Ball on Mary's Meadows."
A lawsuit was also filed against the town by a citizens group hoping to stop the development.
Some in the historic town wanted to keep the green space and were worried about possible negative impacts to the nearby Virginia Creeper Trail as well as increased traffic, while others favored jobs and development.
On a recent sunny Friday morning, with bulldozers in sight, Smith, Spangler and Sullivan said they hope conflicts at The Meadows are in the rear-view mirror.
"If you look, there's been a lot of negative about this," Sullivan said.
"The positive is, let's look at what's going to be done for our children. Let's look at the partnerships that we're going to be forming with other civic organizations to push that forward," Sullivan said. "That's the hopeful, exciting thing for me."
Local Rotarians in Abingdon have raised funds to add a splash pad to the project. The Meadows also includes a new parking area that can be used to access the Virginia Creeper Trail.
"There are a few places on the Creeper Trail where you can potentially see this," Spangler said. "We'll add berms there — landscaped berms with evergreens, so it's going to be totally shielded."
The sports complex does add a buffer between the shopping center and the Creeper Trail, Spangler said.
"There's probably going to be 95 percent of the Creeper Trail that would not be able to see the commercial property," Spangler said. "And, it was designed that way."
Sullivan said one of the big benefits of The Meadows is to create new parking spaces along the popular rail-trail, which runs 34 miles from Abingdon to the North Carolina border.
"And this is going to create an additional spur onto the Creeper Trail," Sullivan added. "So, all of a sudden, now, we have an additional 200 spaces for parking for the Creeper Trail here and an additional 260 spaces here and 32 here. To me, that's going to be the win for the local folks."
The spur trail to the town's sports complex is slated to join the Creeper Trail about a half-mile from its trailhead.
"It adds inter-connectively to the rest of the town," Spangler said. "It allows people on the Creeper Trail to get off the Creeper Trail and enjoy some commercial amenities."
Just as berms are being built to hide the commercial development from "The Creeper," bricks are slated to be fastened to the facades of buildings in the 30-acre commercial development.
"There's an overlay zoning on this property," Spangler said.
Since the shopping center will be visible from Cummings Street, a code was developed for the project so that it has "a cohesive look," Spangler added.
A recorded covenant document has also been added to this particular property, saying the ground-floor area of buildings must be made of 50 percent brick and/or stone, Spangler said.
"We tried to quantify a little bit better what their zoning calls for, because it's very vague," Spangler added. "And we wanted to make sure that anybody that partners with us here understood what needed to go through the Planning Commission and what would get approved."
Still, plans for the Holiday Inn Express & Suites hit a stony snag at a meeting in August when the town's Planning Commission dismissed a stone-and-panel design as not fitting into the concept of The Meadows.
At that same meeting, the Planning Commission set forth guidelines for the four buildings at the sports complex, saying these should be made of brick. The commission, however, left a loophole, citing how construction costs might allow the town to build the smaller of those buildings with siding.
Smith points to a third piece of the puzzle: what it's going to take to realign the road.
Green Spring Road has now been disconnected for months with its outlet to Cummings Street, turning what was once a curvy shortcut to the downtown district into a dead-end lane.
Plans for The Meadows include a re-routing of roads by connecting the access of The Meadows to the stoplight at the intersection of Cook and Cummings streets.
This realignment "straightens out a longstanding traffic issue that we had on Cummings Street," Sullivan said.
Such a realignment had actually been a plan for the Virginia Department of Transportation for more than 20 years, Sullivan said.
"There just has never been enough development to spur the interest," he said.
The road project price tag is $4.51 million, according to Bolick.
The town pays half; the rest comes from VDOT as part of a "50-50 project," Sullivan said.
The existing Green Spring Road, meanwhile, will end at a cul-de-sac below a 30-foot-tall wall of raised ground. But, Sullivan said, "A cul-de-sac is the best that you can do in that tight spot."
Still on the hill, Smith looked down on the road construction while also overseeing the site for the new Food City — with a brick façade that, Smith says, promises to pay tribute to the nearby Barter Theatre.
Both the road and the store are expected to be complete during the spring of 2019. And, by then, this big hill will be history — and used for fill.
"It was a balanced site," Spangler said. "There was no fill coming in and no fill coming off."
Sullivan said Food City's donation of the initial cost of building ball fields should save the town about $4 million.
"That prep cost of leveling and grading is pretty much all finished," Sullivan said. "To have all this moved, graded and leveled puts us ahead of the game."
In the end, Smith said, this project will give both the ball fields and the commercial development "a flat piece of property."
Smith estimates his company may spend as much as $12 million to prepare the property for construction.
When complete, Smith said his company will turn over the property "in a ready-to-build situation. So, basically, the town's part of this is really the road and the infrastructure."
Combined, these three projects — the shopping center, sports complex and the road — actually span about 74 acres, including four acres used as right-of-ways and detention ponds.
"These three projects have to be linked together," Sullivan said. "That's why it truly is a private-public partnership."