ABINGDON, Va. — Gov. Ralph Northam championed a program to restore driving privileges Monday during a visit to Southwest Virginia.
In his second of three stops Monday, the governor spoke with area leaders at the Washington County Government Center and visited a Department of Motor Vehicles Connect center. The legislation, which went into effect July 1, helps former felons who owe court fees and fines to regain their driver's licenses.
The governor's budget includes a provision that prohibits courts from suspending driving privileges solely for failure to pay court fines and costs, effective July 1. Also effective July 1, any Virginia resident whose driver's license has been suspended for that single reason will have his or her driving privileges restored and the associated reinstatement fee waived.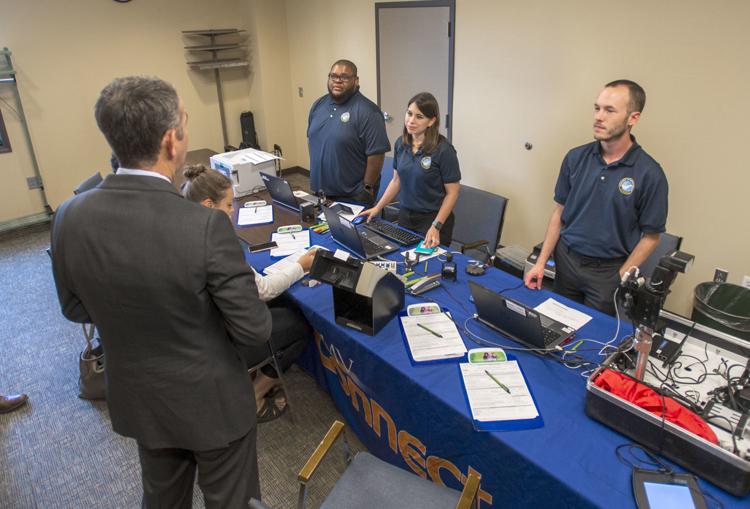 The program will affect an estimated 600,000, Northam said.
"It's almost a tenth of our population in Virginia. We talk about the inequities, we talk about our economy and being able to get to work," Northam said. "When people can't afford their fines and fees and court costs — and are penalized by having their driver's licenses revoked — it takes away their independence, and they can't get to work."
Northam said the policy discriminated against the poor.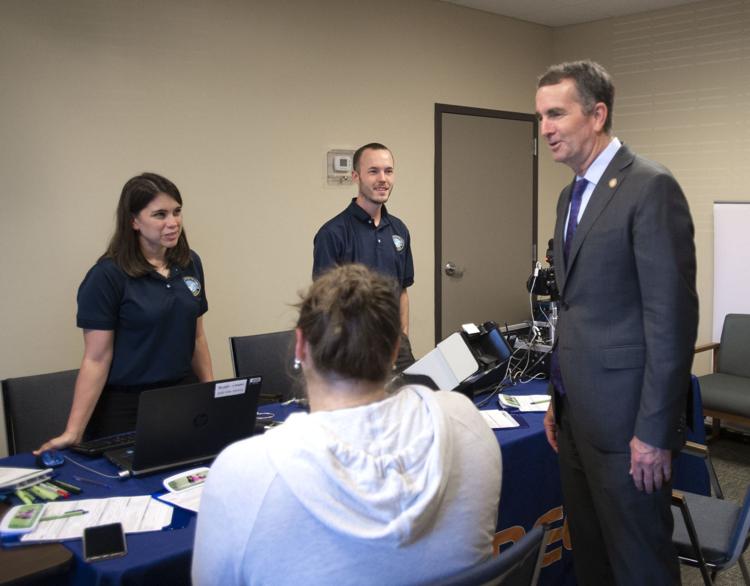 "It's 600,000 Virginians. We were able to put the money in the budget this year, and it passed the Senate and the House," Northam said. "So far, more than 36,000 Virginians had their licenses returned. It's a win for the individuals, and it's also a win for Virginia, so these people can get back to work and be productive members of society."
The change only affects a person's ability to get a driver's license. It does not eliminate the requirement to pay the underlying court costs and fines, according to a written statement. Additionally, Virginians whose driving privileges are suspended or revoked for other reasons, in addition to failure to pay court fines and costs, will need to meet any other court or DMV requirements to include payment of reinstatement fees to regain driving privileges.
The governor made two other area stops Monday, touting a new program for transporting patients for mental health evaluations under a temporary detention order during a visit to the Southwestern Virginia Mental Health Institute in Marion. He also discussed a new investment in rural broadband in Gate City.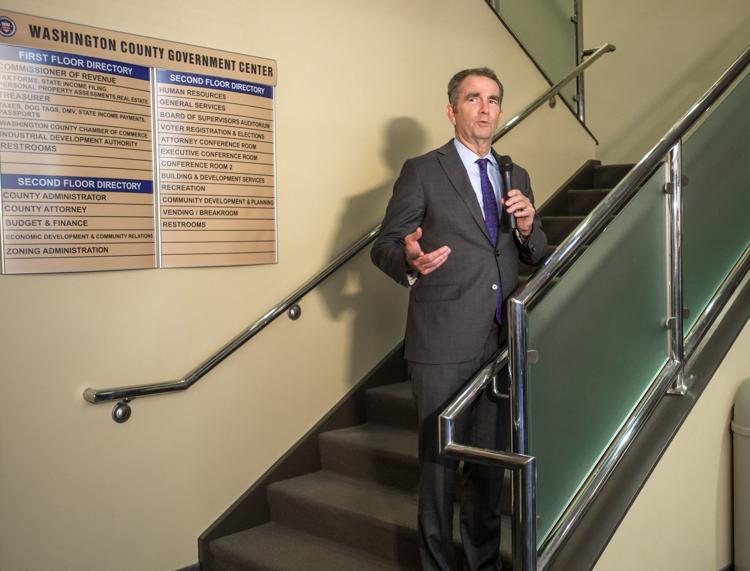 "Previously, they've [patients] been transported by law enforcement — and they're doing a good job of transporting — but it takes them away from their activities and affects their budget," Northam said. "This is a contract we established with G4S, and they're going to start doing our transports."
The private firm provides security officers and training. Under the $7 million, 2-year state contract, G4S will provide alternative transportation services using unarmed, specially trained drivers in secure, unmarked vehicles designed to offer safe and secure transportation.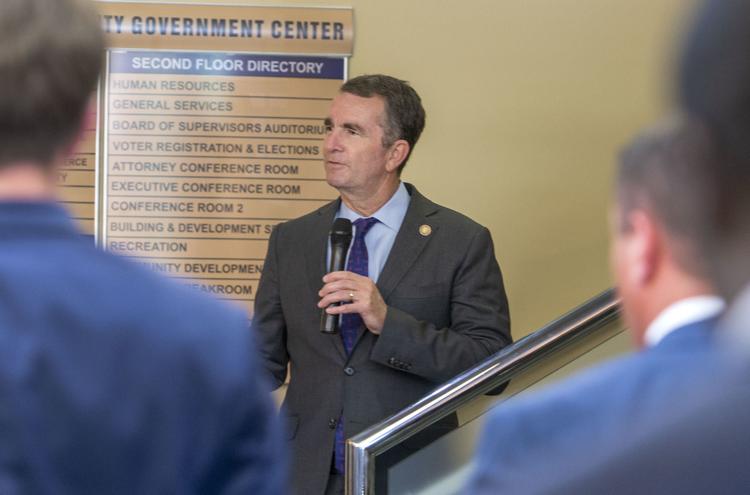 About 25,000 such transports occurred last year.
The governor also participated in the unveiling of a $1.5 million grant from the Virginia Tobacco Region Revitalization Commission to Scott County Telephone Cooperative. The firm provides telecommunications, including broadband, to Scott and Russell counties in Virginia.
"When we talk about our economy and jobs, we've got to have universal broadband if we're going to move our economy forward — especially in rural Virginia," Northam said.