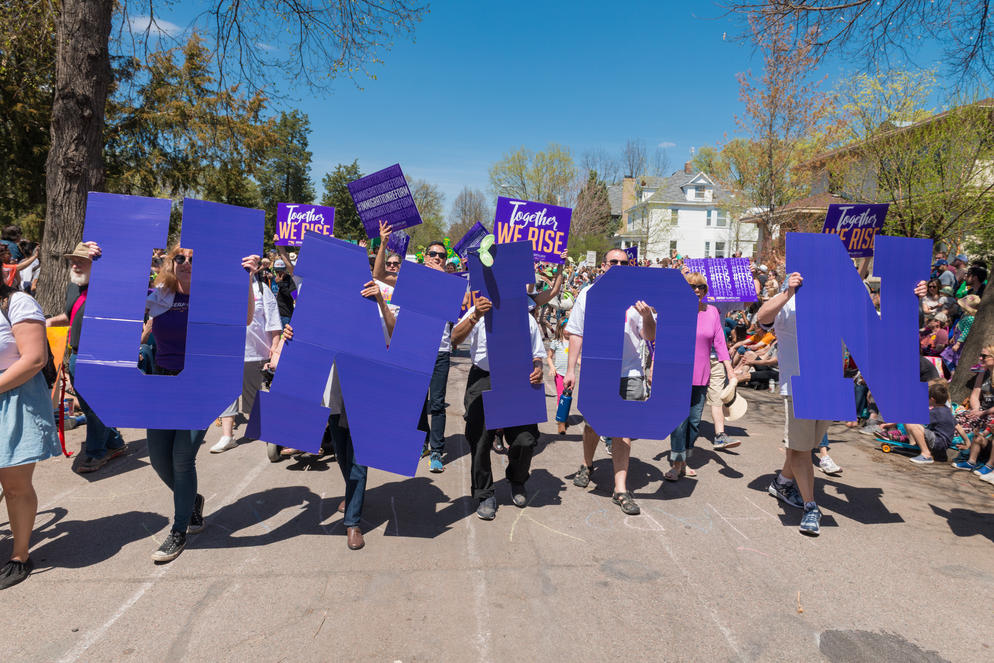 Photo Credit: Alamy Stock Photo
Union membership in the U.S. reached a new low last year. According to the Bureau of Labor Statistics (BLS), just 10.5 percent of all employees were union members in 2018 compared to more than 20 percent in 1983. In the wake of the 2018 Supreme Court decision in Janus v. AFSCME Council 31, which prohibits mandatory fees for non-members to pay for collective bargaining, labor unions will see a further decline in the number of "fee payers," but experts are uncertain how the decision will impact membership.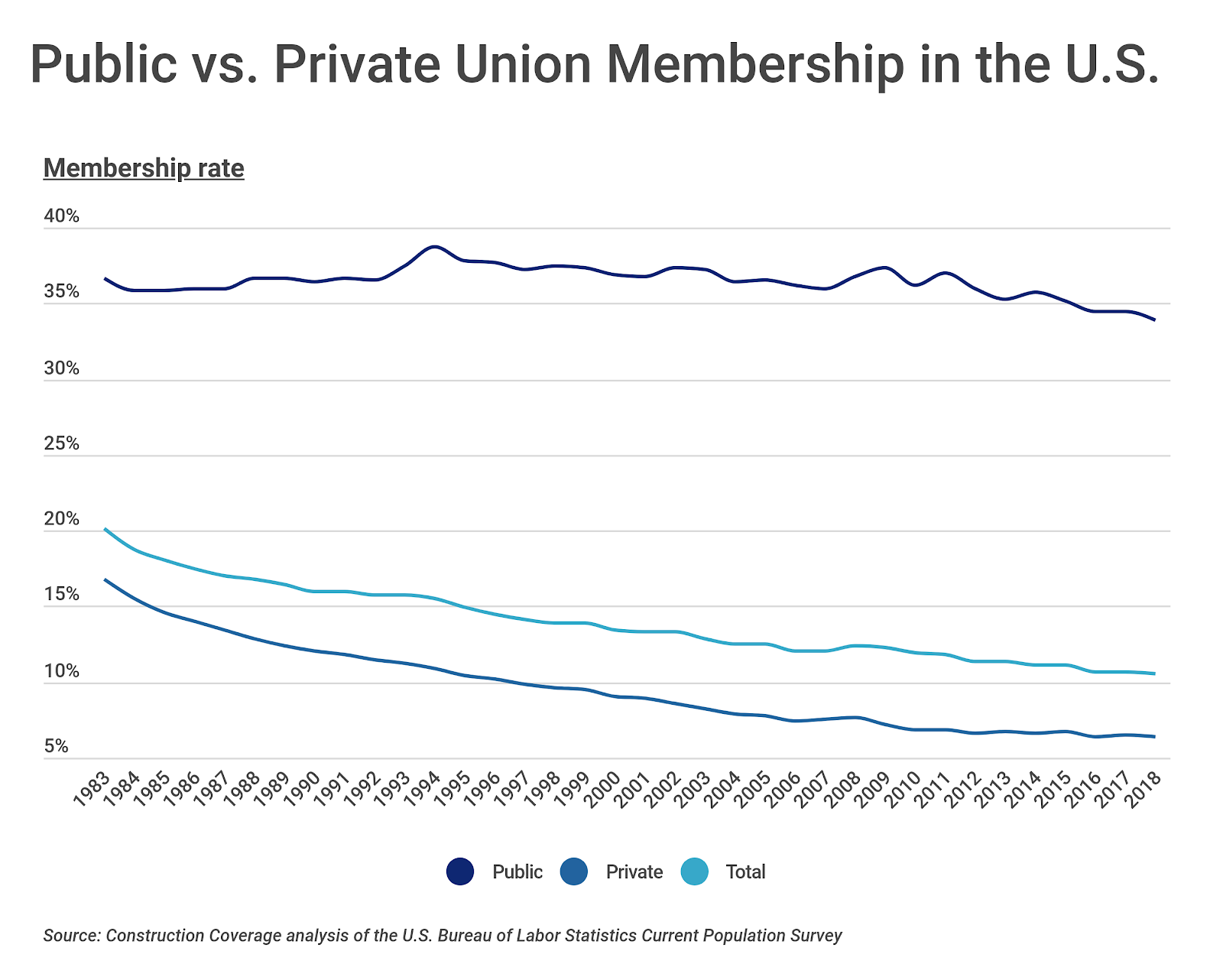 Despite membership falling, public approval for unions is the highest in 15 years. Union proponents argue that collective bargaining ensures fair treatment and higher wages, thus reducing inequality. In fact, union members have long enjoyed wage premiums over their non-union counterparts. In 2018, union members earned 22 percent more than non-union workers.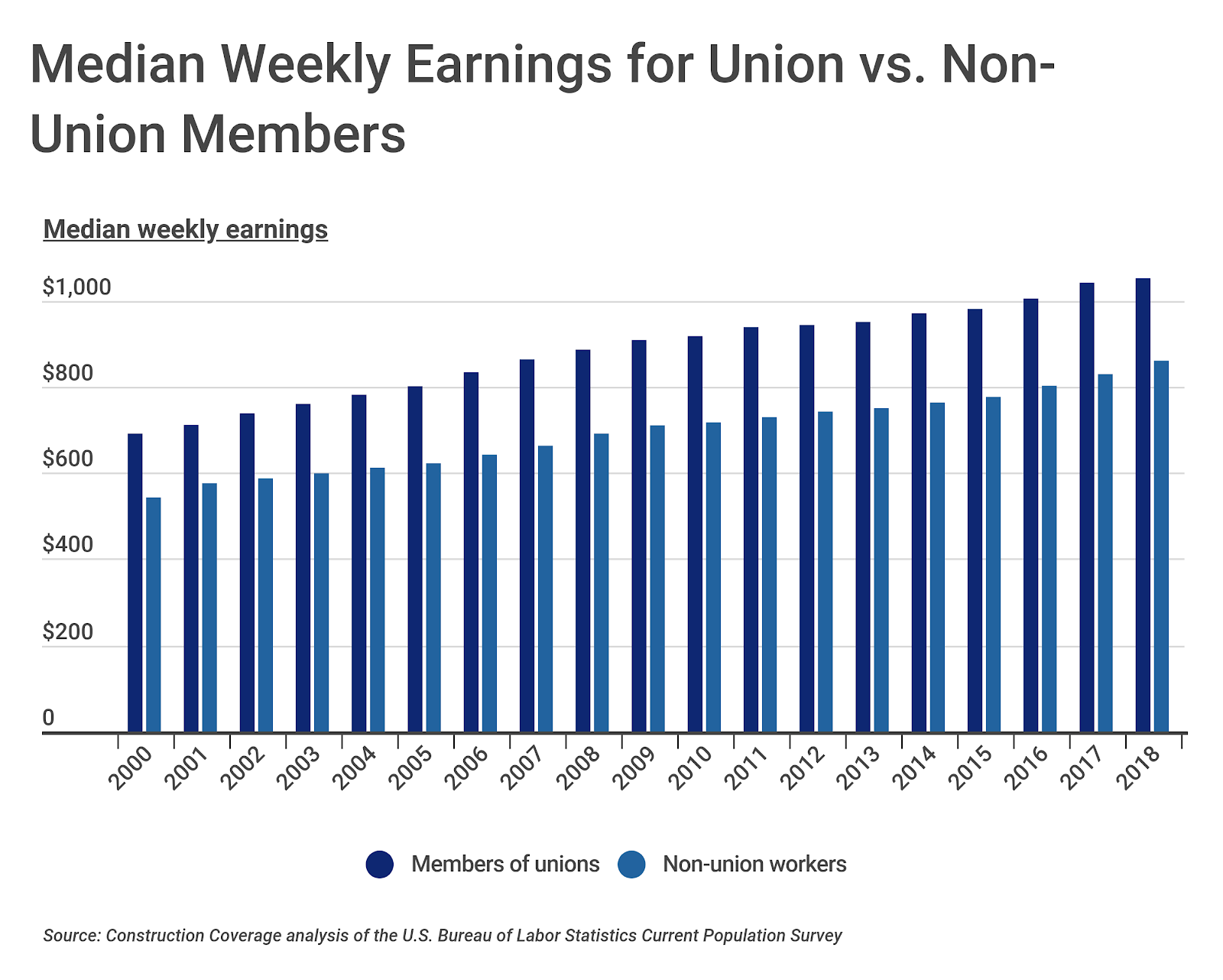 Critics claim that unions increase unemployment and reduce firm flexibility. They celebrate the Supreme Court ruling, which allows those working in unionized jobs, such as public education and local government, to avoid mandatory cuts in their paychecks. The Labor Movement, on the other hand, fears the ruling motivates "free riders," who benefit from union-won benefits without paying, and that all workers will eventually lose out.
While the total number of union workers is similar in the public and the private sectors, private unions are quickly losing members. The fall is the most profound in the transportation and utilities sector, where membership decreased from 26 to 17 percent since 2000. The construction industry, with the second highest union membership rate after Transportation, follows the national trend, declining from almost 18 to 13 percent over the same time period. The most hopeful sector for unions appears to be the education and health services sector, which shows a slight uptick since 2000.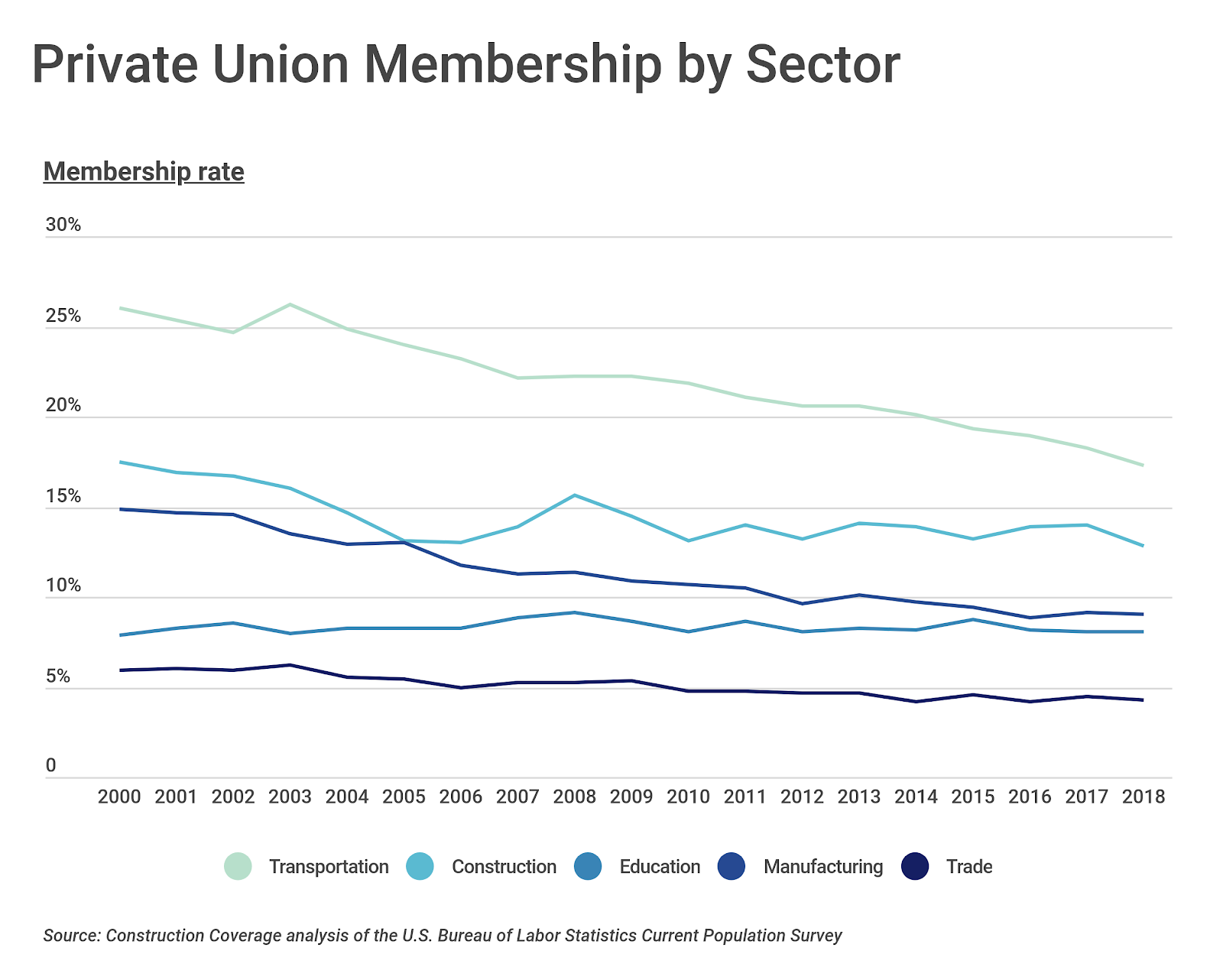 As unions fight to survive, a low membership rate among young workers only makes matters worse. Currently, workers aged 55-64 years have the highest membership rates, followed by 45-54-year-olds. Among workers between the ages of 25 and 34, the union membership rate is just 9.3 percent. In addition to winning young workers' political support, labor unions will also need to persuade an already cash-strapped generation that joining a union is worth a portion of their paycheck.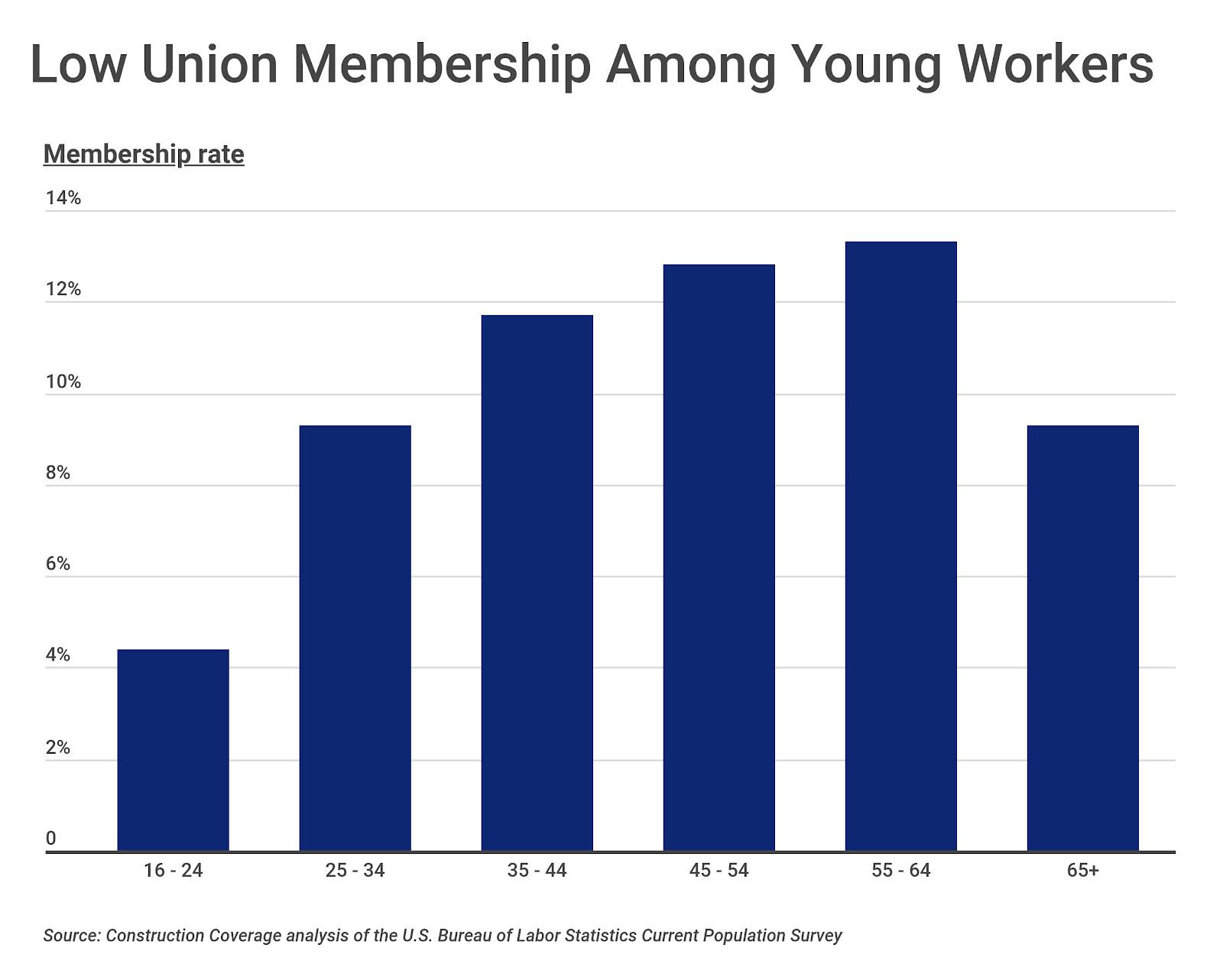 Given the wide range in public opinion and legislative differences among the states, Construction Coverage wanted to find out which states are the most unionized. Its researchers used data from the BLS to calculate the union membership rate for each state (i.e. the percentage of employed workers that are union members).
The analysis shows that states in the Northeast and the West have the highest union membership, while Southern states show the lowest numbers. Construction Coverage also found a statistically significant relationship between median household income and union membership, further supporting that unions do help lift wages for their workers. Perhaps surprisingly, the analysis finds no significant relationship between union membership and financial inequality or unemployment. This hints that at the state level, union membership alone is not enough to reduce inequality nor bar many workers from new jobs.
Here are the states with the greatest share of union workers: