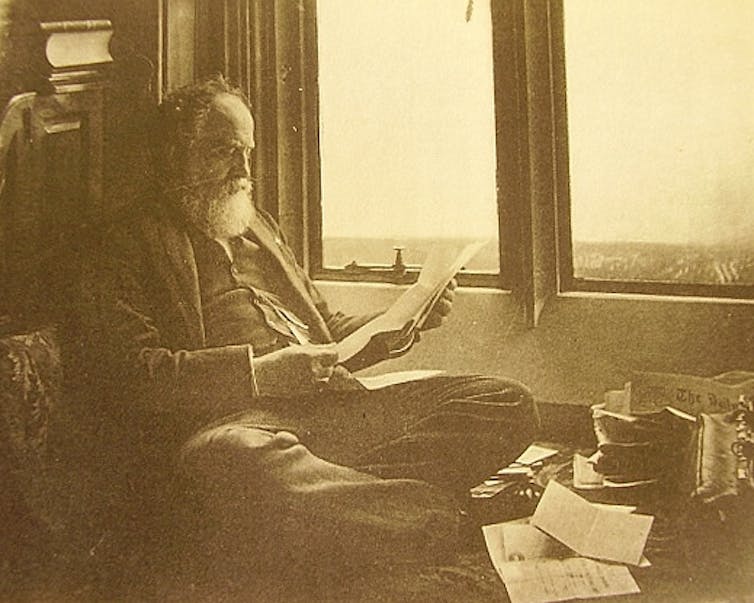 W.T. Stead's series of articles detailing a sordid sex ring rocked London. W.T. Stead Resource Site, CC BY-SA
Wealthy men soliciting underage girls for sex. Girls lured to expensive homes by promises of good-paying jobs. Captains of commerce and heads of state reveling in debauchery. Officials looking the other way.
A newspaper exposé written by British journalist W.T. Stead, "The Maiden Tribute of Modern Babylon" sounds just like the sordid sex ring of Jeffrey Epstein, who died of an apparent suicide in prison on Aug. 10.
The difference is that Stead's account appeared over a century ago, in London's Pall Mall Gazette in the summer of 1885.
In the four-part series, investigative journalist W.T. Stead graphically detailed the ways that wealthy Victorian men procured young girls for sex. Ironically, Stead was the only one who ended up in jail.