The Remote Area Medical clinic in Wise County over the weekend provided free services to more than 1,100 people, a decrease from the 1,350 patients who visited the clinic in 2018.
The three-day clinic offers free health care services, including vision and dental, and provides an opportunity for people who are uninsured, underinsured or lack access to affordable services to receive the care they need.
Angie John, RAM's media relations coordinator, said in an email Monday that 1,128 individuals received services at the Wise County clinic, with the total value of services at $643,166. John said about 15% of patients traveled more than 50 miles to the clinic.
The annual clinic saw about 200 fewer patients this year than last year. John attributed part of the decrease to other RAM clinics being offered in Virginia and neighboring states like Tennessee, West Virginia and Kentucky.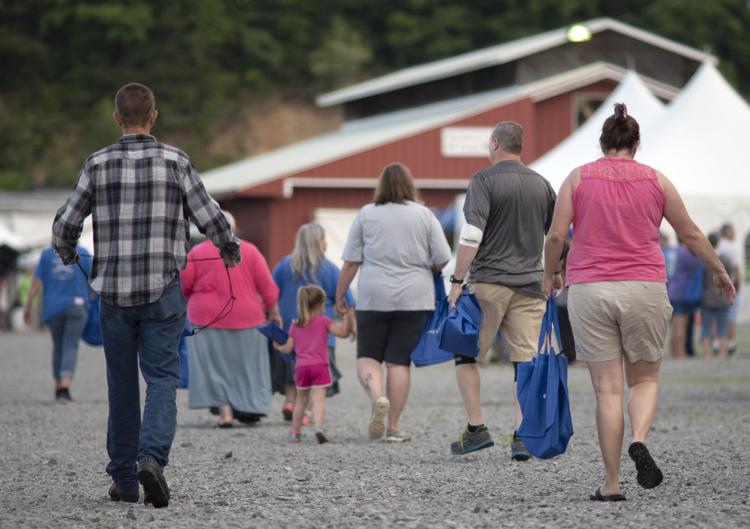 When asked whether last year's expansion of Medicaid in Virginia may have contributed to the drop, John said it's "a little too early for us to tell how Medicaid expansion has impacted the number of services being provided at RAM clinics."
However, she did note that an average of 42% of individuals receiving services at RAM clinics this year have reported not having health insurance — by contrast, only 29% of people who sought services at the recent Wise County clinic said they were uninsured. But it's not clear if Medicaid expansion explains this difference. It's also unknown how the number of uninsured at this year's Wise clinic compares to last year's — John said RAM did not ask about health insurance coverage at last year's Wise clinic.
As part of Medicaid's expansion, 290,133 adults across Virginia have enrolled in the program, according to data from the state's Department of Medical Assistance Services. This figure includes 23,026 adults in Southwest Virginia. In Wise County, 2,563 have enrolled in Medicaid.