BRISTOL, Va. – The tapping of snare drums, bleating of brass horns and ringing of xylophones filled the Virginia High School campus Monday.
Members of the Kalamazoo, Michigan-based Legends Drum & Bugle Corps, on their way to a competition today in Knoxville, Tennessee, stayed at the high school Sunday night and used Monday to practice.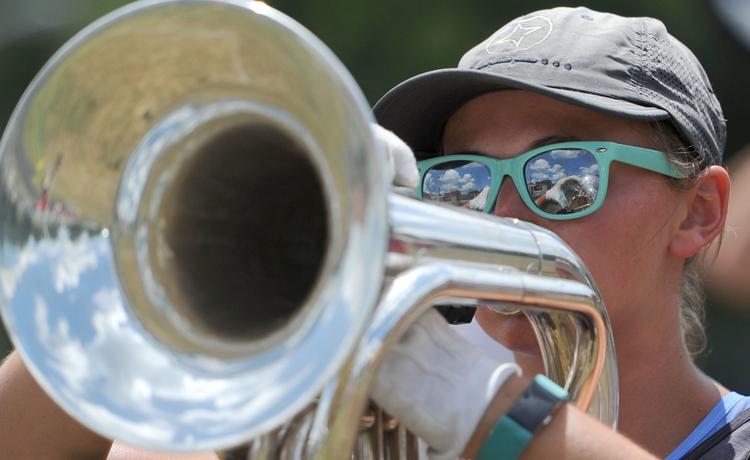 Legends consists of a marching drum line, a percussion pit of xylophones, marimbas and similar instruments, a section of brass horns and a color guard, which uses flags, rifles and sabers.
Nearly 150 young people, most of them juniors and seniors in high school or freshmen in college, have been on the road since the beginning of July. They travel in charter buses, going from competition to competition with stops to practice along the way.
Legends is a member of Drum Corps International, the governing body for such groups. The group has been traveling the country since the start of the competition season. The season culminates in August at the DCI World Championship Finals in Indianapolis.
Noah Koch, 22, is one of the corps' drum majors. Koch said that while two months of touring together can be exhausting, perfecting their routine and showcasing it at competitions is worth the effort.
"It takes a certain kind of person to rehearse on the same thing for so many days in a row," he said. "There are a lot of special people involved."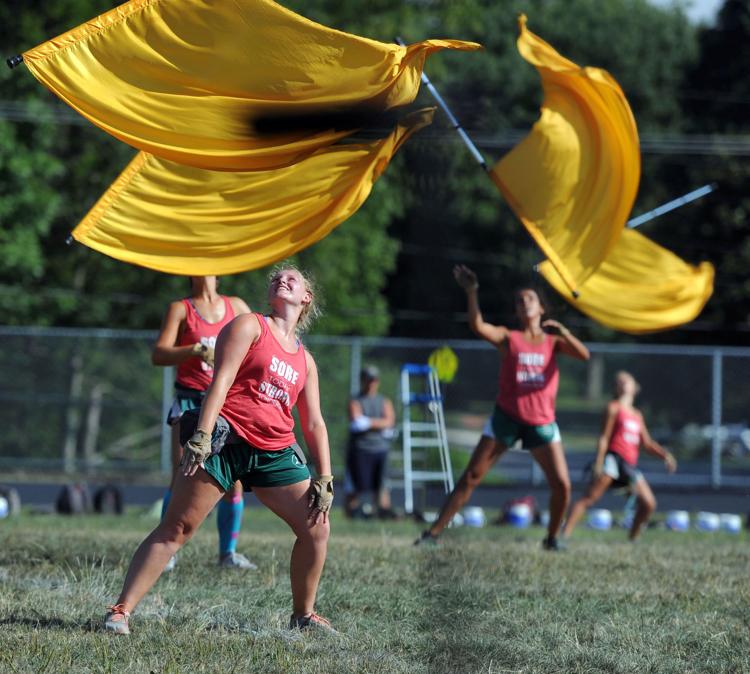 Their show this year is called "The Signal." Through music and movement, the drum corps tells the story of a community that builds a tower and receives a strange distress signal. When the signal goes dark, the group plays Simon & Garfunkel's "The Sound of Silence."
When the signal returns, the group celebrates. As the emotions of the story progress, so does the music.
Traveling with 150 young people, as well as the corps' instructors, is quite an operation. Two semi trucks carry the equipment. A third truck operates as a fully functioning kitchen, including refrigeration, a freezer, a stove and an oven. Unlimited coffee is always on tap.
Julia Gunneson is one of the frontline technicians in charge of the pit section of percussion instruments. She ensures that their technique is up to snuff.
"I love giving my students a vehicle to achieve something that's way bigger than they are," Gunneson said. "Being one part of a whole."