BRISTOL, Va. — The Twin City's newest eatery — McAlister's Deli — is on track to open in early November.
Workers were busy Monday finishing details inside and outside the 2,650-square-foot eatery now taking shape at 1321 Euclid Ave., in the Euclid Avenue Shopping Center. The restaurant will mark the 13th McAlister's location for local franchisee Peak Restaurants of Bristol, Tennessee, and the first in Bristol. Affiliated company Arbico East operates a dozen area Arby's restaurants, Marketing Director Amber Clark said.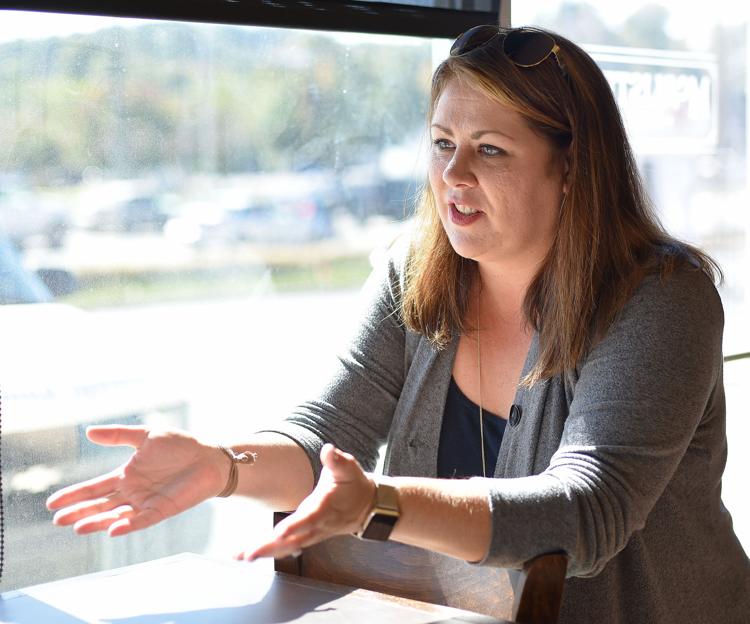 "The reception in this area has been so wonderful. People are excited about this concept, and I think it will be a great addition. We're headquartered here in Bristol, and we're excited to be a part of this community," Clark said.
They expect to get their certificate of occupancy from the city this week and conclude hiring soon.
"Barring any construction issues, we hope to open on Thursday, Nov. 8. It's not set in stone," Clark said. "We open at 10:30 a.m., and we're planning a grand opening celebration where the first 50 in line that morning will receive a card for a free tea every week for a year — so 52 weeks of free tea."
The company will post a definitive opening schedule on its Facebook page.
The adjoining Popeye's Louisiana Kitchen is expected to open Dec. 17, according to Robert Hoffman, vice president of business operations for Popeye's for franchisee Cambridge Franchise Holdings of Memphis.
They will join a Subway, Taco John's, Little Caesars Pizza and Happy Star Chinese Restaurant in the rejuvenated shopping center.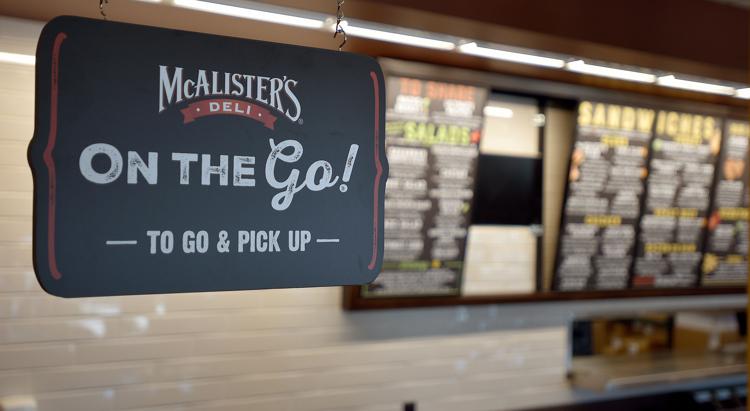 McAlister's Deli menu includes a wide array of fresh sandwiches and wraps, salads, baked potatoes, soups, side items, desserts and a wide variety of "famous" specialty flavored teas.
It is expected to hire between 70 and 75 people to start. The eatery will operate from 10:30 a.m. until 10 p.m. daily and has seating capacity for 122.
"The awesome thing about this location, and it's only the second one out of our 13 restaurants, is we have a pickup window. You can use the [smart phone] app or order online or call in the order and then come and pick it up. You can't order through the window, but, if you've ordered ahead in any way, you can pick it up and go," Clark said. "It's worked really well at our Fountain City location in Knoxville."
Unlike a traditional drive-thru, there will be no ordering, no menu board and no microphone.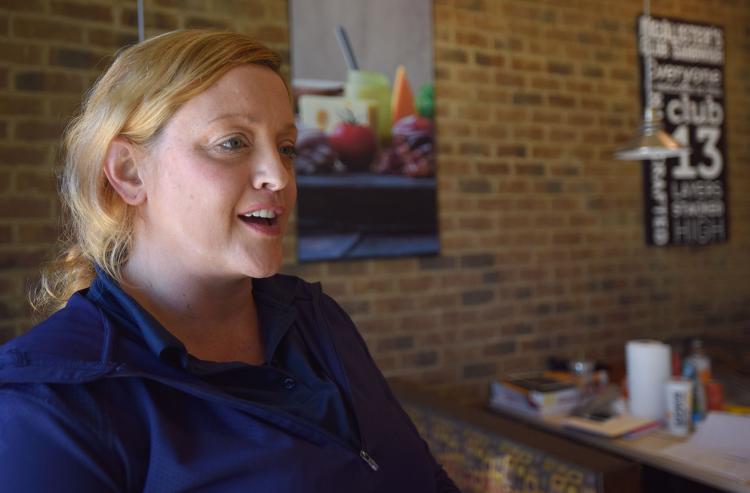 Nashville native Jasmine St. Clair will serve as the general manager, and Jaime Soper will be the manager. Between them, they have nearly 40 combined years in restaurant experience. St. Clair has mostly worked in full-service dining while Soper has worked for McAlister's since 2004.
"We're right in the middle of hiring our team, getting ready to start the training process and excited to get all our things in and start training. It's pretty exciting," St. Clair said. "Everywhere I go, people are excited and ask when we're opening. And we have this great location — you won't get this view in Nashville."
Soper said she appreciates the chain's welcoming atmosphere and diverse menu.
"I like the atmosphere here. You can come in, in a hurry. You can come and stay a long time and still get taken care of. It's a family atmosphere," Soper said. "Our menu is greater than just sandwiches. We're a deli, but our baked potatoes are huge, we have salads, nachos and an evolving kids menu. You're on a diet? Great. You want to get full? You can. And to still do that in a timely manner is amazing. We have a lot for everybody."