JOHNSON CITY, Tenn. — Mark Nichols lives in a small apartment near downtown Johnson City, but four static walls aren't what he's used to — home is on the rails.
The 48-year-old former U.S. Army helicopter mechanic is one of just a handful of modern-day railroad hobos — a longtime American lifestyle that had its heyday in the Great Depression but has since lost popularity. He goes by the moniker "Hobo Shoestring" — a name pulled from the lyrics of an old Mel McDaniel country music tune from the 1980s.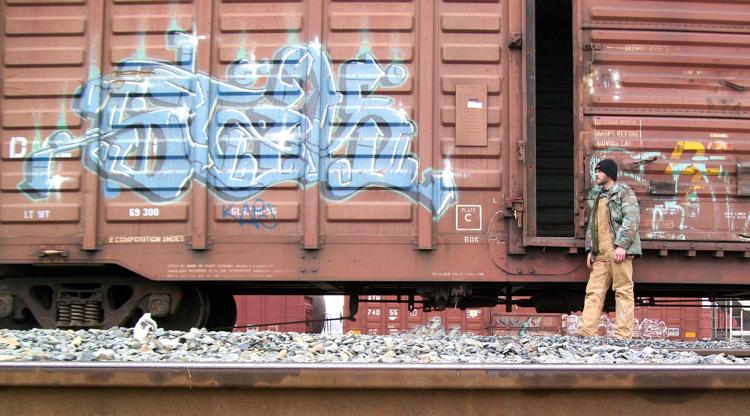 The tune's lyrics are practically about Nichols' life, he said, one that has taken him along the rails to every state except Hawaii. He's also ventured into Canada and Mexico.
Before moving to Johnson City, a historic railroad hub, Nichols said he would travel through the Tri-Cities region at least two or three times a year. He usually caught a train in Washington, D.C., and traveled south, through Roanoke, Virginia, the Tri-Cities and Knoxville, Tennessee.
"Rarely do they ever stop in Johnson City," Nichols said of the trains. "They have to stop in Bristol for a crew change. That's usually where I go to catch a train out of here."
Nichols said he wasn't aware of any other hobos — someone who hops on trains and works for a living — who use the rail yards in Bristol or Johnson City, but they do pass through.
"I've ridden with other riders through Bristol," he said. "It's not really big enough for a place to get a shower or a job."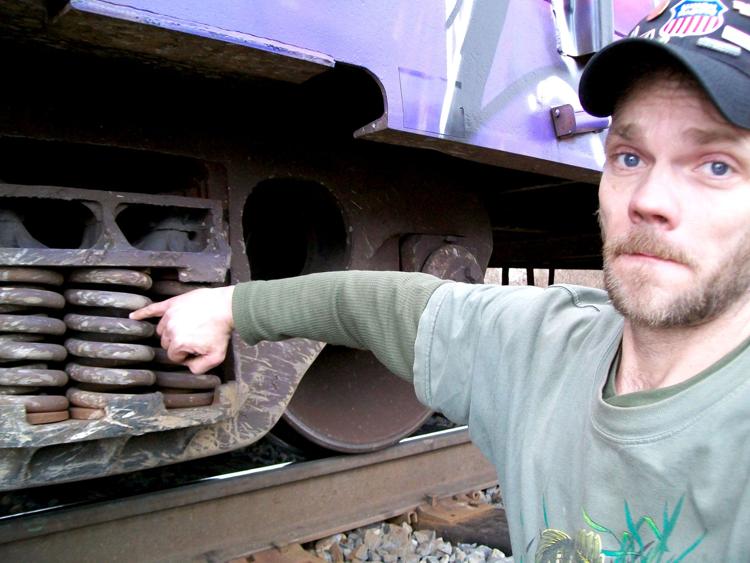 Do any train hoppers call Bristol home? It's unknown, but the Norfolk Southern Railroad passes through the center of the city. When asked about local hobos, police and railroad officials said they weren't sure if any call Bristol home. They also note that train hopping is dangerous and illegal.
Nichols said he started train hopping nearly 30 years ago.
"We moved a lot when I was a kid, being a military family," said Nichols, who was born in Freeport, Texas, but grew up in Port Arthur. "We moved 28 times before I graduated in '89."
Nichols said his mind never shuts off; he's always on the move. Like many, he looked for ways to occupy himself.
"For me, it's traveling," Nichols said. "To give myself a challenge, it just keeps me focused on one thing, even though it's a bad way, a hard way of living. It's got its ups and downs. Just the thrill you get out of it, the freedom and not being tied down."
'Straight to the rails'
After high school, Nichols said he joined the military and served for about two years. He worked on Bell helicopters and was stationed at various bases in the continental U.S.
"But after I got out, I went straight to the rails," Nichols said. "It just got in my blood and I never stopped doing it. I learned by myself."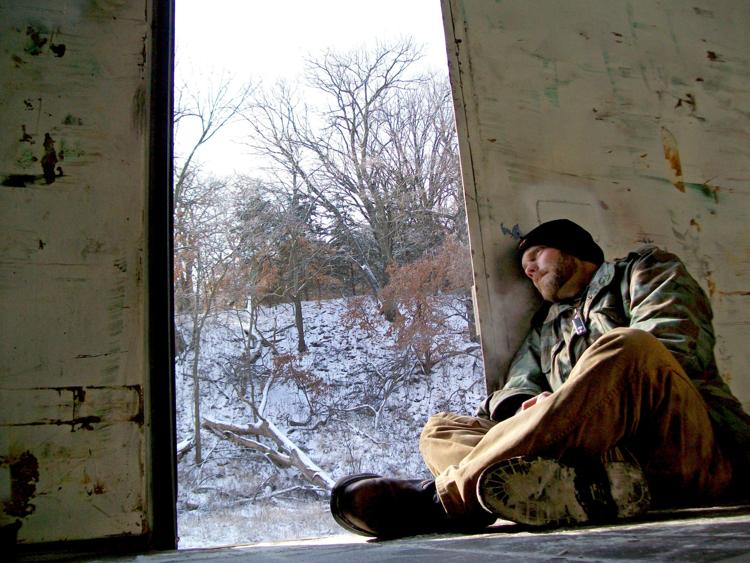 These days, young train hoppers get help from others, or guides, and learn the ins and outs on how to find the right train to ride, he said. He rode his first train while traveling through Laramie, Wyoming.
"I just hopped on trains and went wherever it went," said Nichols. "I was hitchhiking and trying to get to Denver. This old hobo and his dog, I was waiting on an overpass and he was waiting on a train down below."
The older hobo asked Nichols where he wanted to go.
"He showed me what train to get on and the next thing I know, I stayed on through Denver and stayed on to Stockton, California," Nichols said.
Nichols had hopped on a parked grain car, known by hobos as a grainer, and traveled for nearly four days across several western states to California. He remembers going through Salt Lake City, Utah, and the Donner Pass in the Sierra Nevada Mountains.
During that first trip, Nichols spent $23 on canned food and a loaf of bread. He also had a half gallon of water for the trip.
"I was hooked right then," he said. "I don't know what to compare it to."
Nichols said his family was concerned about his new adventures at first and thought he was going through a phase.
But as time passed, Nichols continued to hop aboard trains — landing a couple times a year in jail for trespassing — and his family made him an outcast, he said.
Today, however, he often talks with his family, and he tries to visit his mother at least once a year.
"I've done and tried almost everything on Earth, and nothing makes me more happy and sound than riding trains and being free," Nichols said. 
Learning the rails
Over the years, with experience, Nichols also became more accustomed to picking the right train — the ones that provide more comfort, more scenery and less of a chance of getting caught.
"After about seven or eight years of 24/7 doing that, I pretty much learned the North American continent," Nichols said.
His favorite train car: the boxcar. He usually prefers to step foot on a stopped train at the local rail yard, climbing up four feet to the deck, which he described as a 6-by-8-foot platform.
The boxcar is slow moving, Nichols said, and can travel up to 48 mph.
"You can enjoy the scenery and not be in a rush," Nichols said. "The railroad police don't check them out that much."
Railroad police, known by hobos as "bulls," often check trains as they stop at yards.
"Usually they don't throw you in jail," Nichols said. "If they do, it's an overnight for trespassing."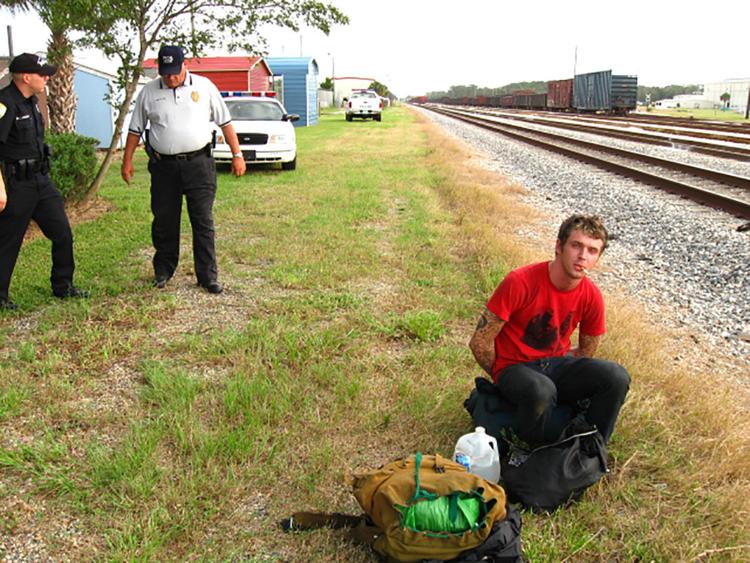 Nichols has been arrested and charged with misdemeanor trespassing about two dozen times, he said. He was last incarcerated in Regina, Saskatchewan.
He said railroad staff often don't care when they find him aboard trains.
Upon recognizing him as a seasoned hobo, they'll allow him to ride, he said.
Riding on trains is a dangerous lifestyle, Nichols admits.
He was hurt one time while traveling on the Kansas City Southern Railroad in Pittsburg, Kansas. He fell and had a pinky and ring finger on top of the rail. The train ran over his fingers.
"I didn't really even know it happened," he recalled.
After being transported to Kansas City, Nichols stayed in the hospital for three weeks. He lost his two fingers in the mishap and was cited for trespassing.
"I just can't play the harmonica and guitar anymore," Nichols said.
He recalled another train hopper, known as James "Stobe the Hobo" Hobie, who was struck and killed by a train. Hobie, 33, who became a YouTube star, died in 2017 near Baltimore, Maryland. Nichols has also encountered two bodies while traveling. On both occasions, Nichols said he contacted authorities.
Working and riding
Like other full-time hobos, Nichols often gets jobs while traveling. Day-labor can be found in larger cities, those with at least 50,000 people, he said.
He often will get jobs moving furniture from homes and storage units, which allow him to be paid regularly, rather than waiting weeks at a time for a paycheck.
"That's usually how I survive," Nichols said.
The hobo also sells items on eBay, like his $7 harmonica and an old hat that he said went for $156.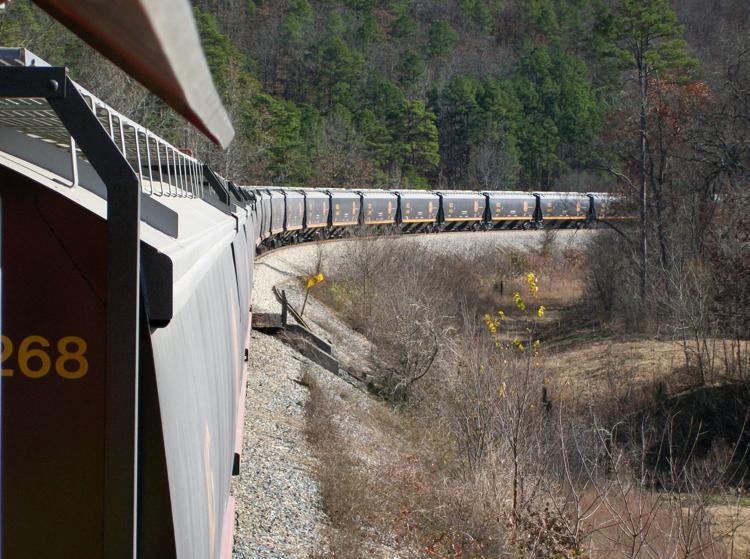 In recent years, hobos, like Nichols, have used social media and gained many followers. Nichols has developed a following on Facebook, Flickr and YouTube.
"I never asked for the fame," he said. "It's fame for a certain crowd. Most people look down on people like me. They don't want to be around him. 'He stinks. Get a job.' People like that are misinformed. I guess that's what they see on TV and reading books."
In recent years, Nichols began filming some of his trips, including one from Bristol to Knoxville, and sharing them on YouTube. His videos have been viewed about 1.3 million times. A few railroad employees have even complimented him on them, he said.
Nichols' videos led him to befriend a local family because the son watched them and became fascinated with the railroad lifestyle.
The family eventually let Nichols live with them for a while, and in the spring he moved into his first home, an apartment in Johnson City.
"The railroad is my home," Nichols said. "It weighs on me really bad. I just sit there and look at the walls [of his apartment]. I have to get out and do something."
Like many hobos, medical problems have kept Nichols from riding recently. Surgery this summer is keeping Nichols in Johnson City.
But Nichols is looking forward to returning to the rails. He has set up a GoFundMe account to raise funds to fly northwest and hop on a train in Alaska, a state he fondly remembers. He also said he enjoys riding trains in New England, especially in Maine.
Eventually, Nichols said he'll retire and possibly settle down, but not yet. He continues to encounter other train hoppers, but they are getting few and far between.
"There aren't really more real riders anymore," Nichols said.
He estimates that two decades ago there were likely a couple hundred full-time hobos around the country. The number has decreased. Today, most of the train hoppers that Nichols said he encounters are 20-25 years old.
Nichols said many people want to experience adventure and excitement when they get out of school and decide to train hop, despite it being a crime.
He said many participants move on with their lives away from the railroad, while others continue the railroad lifestyle. Few live as long as Nichols due to derailments, murder, prison, alcoholism and drugs, he said.
Hobos often get confused with other individuals living on the streets, Nichols said. A hobo is an individual who travels by train and works for a living, he said. A tramp is an individual who wanders, or travels, by foot, hitchhiking or train, to find work or beg, and a bum is a person without a home, does not work and typically begs for a living, according to the Urban Dictionary.