ABINGDON, Va. — A Southwest Virginia family seeking answers to questions they have regarding the death of a loved one in 2018 received some good news Tuesday when voters in Washington County elected a new sheriff.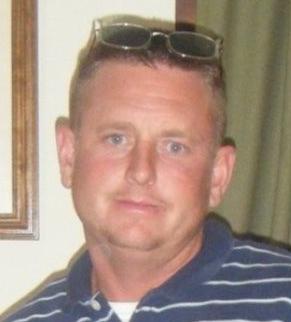 For months, the family of Phillip Cameron Gibson II, 37, of Castlewood, has been asking questions about the May 8, 2018, fatal officer-involved shooting in Washington County. After Gibson was shot and killed by deputies following a pursuit that ended in Glade Spring, the Virginia State Police investigated, and Washington County Commonwealth's Attorney Josh Cumbow cleared the officers of any wrongdoing.
Michelle Castle and Paige Fultz, Gibson's sisters, want to see body-cam and dash-cam video from the shooting. Requests filed under the Freedom of Information Act have been denied by Washington County Sheriff Fred Newman, who retires at the end of the year, and the Virginia State Police. The Bristol Herald Courier also filed a FOIA request for the footage, but it was also denied.
On Tuesday, however, Washington County voters chose Republican Blake Andis as the new sheriff. He'll be sworn in Jan. 1.
The family, which has created a Facebook page regarding their cause, spent election season informing voters about their situation and the need for transparency in the Sheriff's Office.
"We were able to do it," Castle said. "It was out of love."
Castle and Fultz said they got involved in the election to share their brother's story.
"We stepped out of our comfort zone to do it," Castle said. "It's just about doing what's right."
Neither sister lives in Washington County, but they've participated in various events, including a candidate forum, and went to the polls on Tuesday. The pair also handed out hundreds of cards and flyers about the cause.
At the forum, the moderator asked whether the candidates would show a family a video of a fatal officer-involved shooting, not specifically mentioning the Gibson case. Andis and candidates Marty Berry and Rex Carter each said they would show the family the video while candidate Greg Hogston did not say whether he would show the video, but said the department must adhere to policy and procedures.
Andis, who received about 54% of the votes, previously told the family that he would be transparent.
Castle and Fultz said they believe Andis will stand by his word.
"We're looking forward to working with Blake," Castle said.
Andis told the Bristol Herald Courier that he plans to show the video to the Gibson family, if requested.
"These types of incidents are tragic on both sides," Andis said. "The officers involved that have to live with the incident the rest of their lives for taking a life of another human being and the families that lose loved ones."
The sheriff-elect said he believes the video could give the family some closure.
Andis said he plans to show the video to the family only, but will not release it to the public. He explained that he doesn't want the officers or family to endure more stress or grief.
"I do want the Sheriff's Office to be transparent in future incidents," Andis said. "We work for the people and are charged with upholding the law and have nothing to hide. That is why I want to be as open as possible without causing harm and danger. I realize that we all make mistakes and in being transparent an agency has to learn from their mistakes and improve from inappropriate actions. We also must not condemn innocent family members of actions taken by suspected criminals."
During the process, Castle and Fultz said they learned that transparency is a must when it comes to law enforcement.
"We brought awareness to transparency in Washington County," Castle said.
The family is not afraid of what they might learn when viewing the video footage, even if it shows their brother endangering the officers.
Fultz said that if they learn their brother, known as "Bobo," threatened officers, they will move on with their lives.
The family's Freedom of Information Act lawsuit, which was filed in Washington County Circuit Court, is pending.