Criminal justice reform, approving a balanced budget, judicial redistricting, providing rural access to child care and creating historic tax credits are the topics Northeast Tennessee lawmakers expect to deal with during the upcoming session of the Tennessee General Assembly.
Updating laws for stalking and unlawful photography and enacting the state's Medicaid block grant program — if the plan is approved by the federal government — are other issues that will likely get their attention during the second year of the 111th General Assembly. The session starts at noon Tuesday.
Sen. Jon Lundberg, R-Bristol, Rep. Timothy Hill, R-Blountville, and Rep. John Crawford, R-Kingsport, spoke with the Bristol Herald Courier about their expectations for this year's session and legislation they plan to carry. Lundberg and Crawford said they are optimistic about this year's session.
"We are going into it in a very solid position, and I don't say this in just a political way, but financially, if you look at the strength of Tennessee, we are in such a strong position, and so many other legislators are going into their various capitals right now going, 'How are we going to make up this budget deficit?' We aren't going into that situation at all," Lundberg said.
The House of Representatives has a new speaker, Rep. Cameron Sexton, R-Crossville, and Crawford said members don't yet know what his priorities are or which way he leans on some issues. But they expect that to become clear early in the session, he said.
Lundberg, Hill and Crawford said Gov. Bill Lee's administration recently made a major push for criminal justice reform, and they expect this issue to be a priority. Lundberg said he hopes some of the proposed legislation will deal with mental health and substance abuse issues, but he added that Lee and his administration will probably target education for inmates.
"The majority of folks who are in prison or jail, 98%, are going to come out and, frankly, they need to be educated and ready to go into some sort of career field for themselves and for the state as well," Lundberg said.
For the last half century, Hill said the state's sentencing guidelines have been a hodgepodge, and he expects there will be a lot of effort to address their shortcomings.
A subject that was discussed last year that is expected to resurface is legislation to fund TennCare, the state's Medicaid program, through a block grant program, a fundamental change to the way the program is funded. Some families with disabled children are worried that funding and services would be limited if the federal Centers for Medicare & Medicaid Services approves the block grant program. However, state officials claim it could bring more money for TennCare from the federal government.
Lundberg said if the federal government approves the state's plan, part of the session will be spent enacting a plan to implement the program. However, Lundberg said if the federal government doesn't approve the plan, the state would have to stick with the way TennCare is currently structured.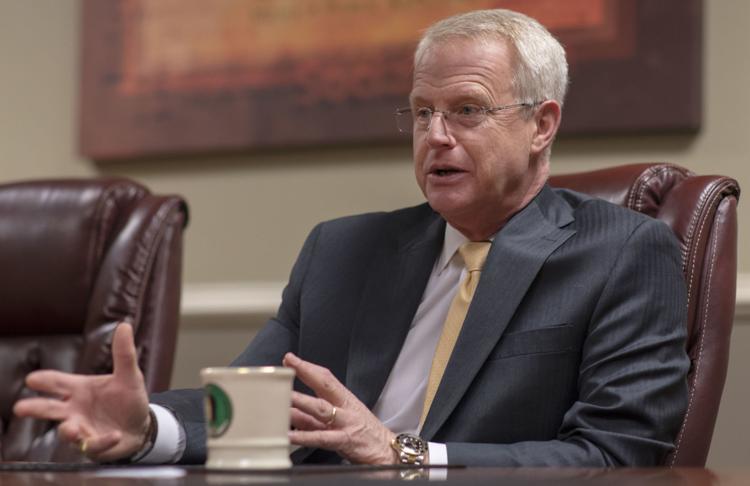 Lundberg said it has been 38 years since Tennessee judicially redistricted, and one of his focuses will be on redrawing the state judicial district map and putting mechanisms in place to ensure there is judicial redistricting every 10 years.
"That's very important for access to justice and timeliness for justice," the senator said.
The way judicial districts are drawn determines where district attorneys and judges come from as well as public defenders, court-appointed special advocates and drug task forces. He said the issue also determines the size of caseloads for judges and lawyers and how far judges have to drive to court, which can limit the number of cases heard in a given week.
Lundberg said redistricting would likely not drastically affect Northeast Tennessee, particularly Sullivan or Washington counties. But other areas need redistricting. For example, Shelby County has roughly 1 million residents, whereas Coffee County has about 55,000 residents, but both have their own judicial districts, and that needs to change.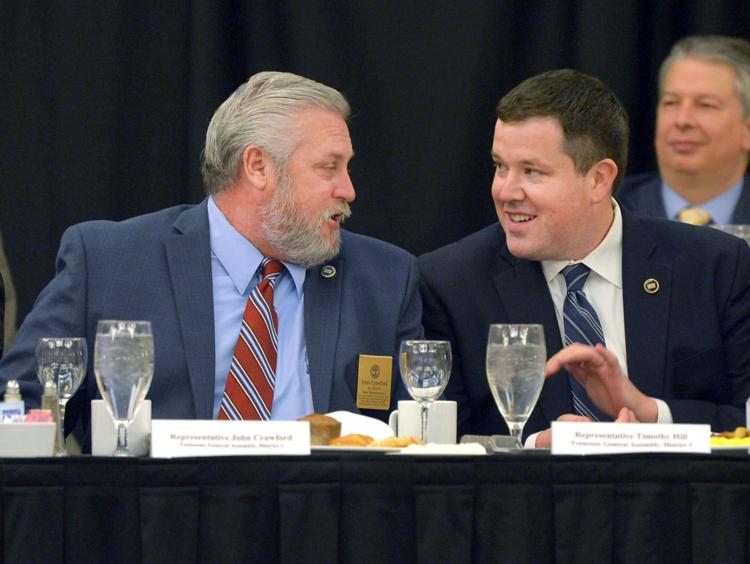 Hill said one of the biggest pieces of legislation he is working on and willing to talk about before the session starts would help provide access to affordable child care in rural areas.
"There are many individuals who need access to affordable child care but can't get it or place their children in less than ideal conditions," Hill said.
He added that it appears license requirements for day care and other child care services in the state may be too stringent, and he would like to see lawmakers work with the Tennessee Department of Human Services to find a solution that would make it easier for day cares to open.
"We need to find a balance that ensures the safety of the child but also ensures access to affordable child care," Hill said.
Hill said he wasn't ready to share information about the other bills he plans to introduce.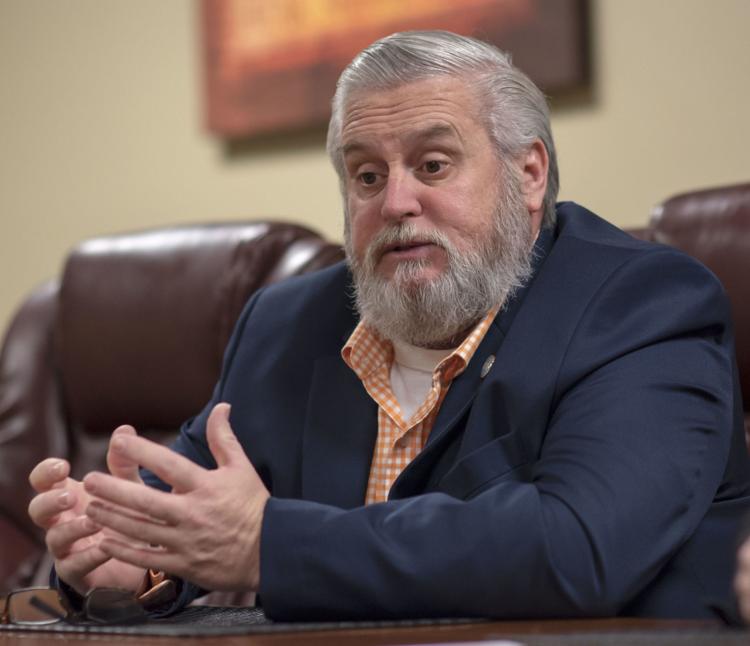 Legislators sometimes feel that if they aren't pushing forward a number of bills they aren't getting much done, according to Crawford, who said he plans to limit the number of bills he carries to those he believes are most needed.
"You can go out here and ask anyone on the street, and they'll tell you, 'We don't need more laws. We need to enforce the ones we've got.' So I don't plan on carrying anything that is not absolutely necessary," he said.
Crawford's biggest focus will be updating state laws to make it easier for law enforcement and prosecutors to deal with stalkers and people who try to take inappropriate photos of children in public. He said he has been approached by the district attorney general and local law enforcement officials who said updates to state laws are needed due to modern technology.
There have been incidents of cell phone cameras being used to take inappropriate photos of children who are in public with their families, but currently there is not solid ground to prosecute this type of behavior, the representative said.
He added that he will meet with prosecutors and law enforcement officials to determine exactly what changes are needed.
Lastly, Crawford said he plans to co-sponsor legislation to establish historic tax credits within the state, which the Bristol Tennessee City Council has pushed for because it would help property owners cover the cost of restoring and rehabilitating historic buildings. He said he plans to work with Lundberg to get this legislation passed.
Lundberg, Crawford and Hill said they had not heard any rumblings of potential legislation to legalize casino gambling, as is happening during the current session of the Virginia General Assembly.
For the second consecutive year, legislators in Virginia are considering legalizing casino gaming in certain economically distressed communities. Last year, lawmakers approved a plan to allow up to five casinos in five communities, including one in Bristol, Virginia. That bill must be reauthorized this year. A state study showed all five could be financially viable and combined could generate thousands of jobs and more than $260 million in annual tax revenues for the state.
In Tennessee, however, Lundberg said he doesn't believe the idea is popular enough to gain traction. And even it if was popular, casino gambling and associated games like slot machines are forbidden under the Tennessee Constitution, meaning a constitutional amendment would have to be approved for them to be legal.
Enacting an amendment is a lengthy process that would require approval by both the House and Senate twice, the first time by a simple majority and the second time with a two-thirds majority. Then, Tennessee voters would have to approve the amendment during the next gubernatorial election.
Staff writer David McGee contributed to this story.