BRISTOL, Va. — With the start of the new school year around the corner, Virginia is holding its sales tax holiday this weekend to make purchasing school supplies, clothes and other items a little more affordable.
The holiday, which runs from Friday through Sunday, is timed as students head back to the classroom and during hurricane season. It's open to all consumers shopping in the state for select items. Among qualifying items are school supplies less than $20; most clothing, apparel and footwear under $100; hurricane emergency kit items under $60; personal generators under $1,000; and most Energy Star appliances and WaterSense toilets or fixtures less than $2,500.
However, certain items, including clothing accessories like jewelry and sunglasses, safety gear like hard hats and sports equipment are not eligible under the sales tax exemption.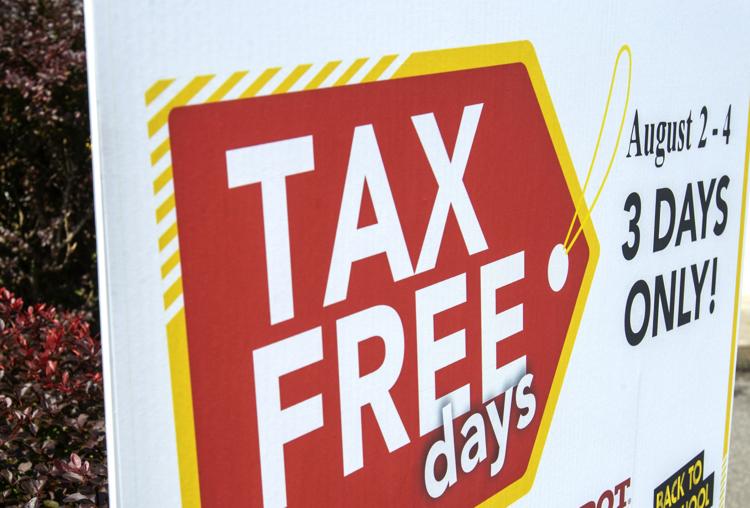 The tax holiday isn't just a boon for consumers. Many businesses experience sales bumps from the tax holiday.
Jason Beaver, operations manager at the Office Depot off Interstate 81's Exit 7 in Bristol, Virginia, said the back-to-school season, especially the tax holiday weekend, and Christmas are the two biggest sales periods during the year. The store will be well staffed and stocked to meet the demands of shoppers this weekend, he said.
"Sales easily pick up a good two to three times during the back-to-school season, but the tax-free weekend is when it really peaks," Beaver said.
Jeremy Richardson, the sales services supervisor at Office Depot, added that the store's peak shopping times are the late afternoons and early evenings, when many parents get off work.
Beyond the sales tax savings, many stores like Office Depot, Target and Walmart are already offering deals on back-to-school supplies and clothes that will continue through the weekend.
Tennessee's tax-free holiday weekend was July 26-28.