In addition to casinos, the Virginia General Assembly approved legislation allowing sports betting, but the compromise bill forbids wagering on all Virginia college teams.
The collegiate component was a sticking point for the two chambers, which disagreed on aspects of the bill. State Del. Mark Sickles, D-Fairfax, was patron of House Bill 896, which sought to prohibit wagering on all college sports. Sickles referenced the struggles last Sunday in moving for passage of the compromise bill.
"No [Virginia] college will be allowed to be bet on in Virginia. I have 40 people who tried to prevent that, but that's not enough," Sickles said on the House floor. "The Senate, who is absolutely livid about this by the way, insisted the tax rate be reduced from 17.5% to 15%. Those are the two changes — no Virginia sports and the tax rate."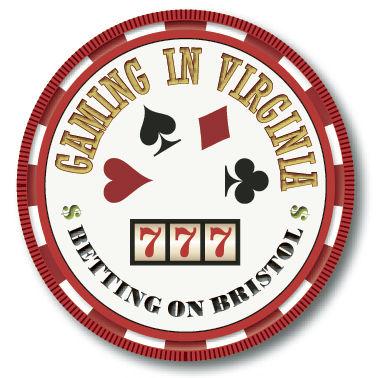 House members concurred, voting 59-35 for the bill, but six delegates, including Del. Israel O'Quinn, R-Bristol, didn't vote. Area Dels. Terry Kilgore, R-Gate City, Will Wampler, R-Abingdon, Will Morefield, R-N. Tazewell and Jeff Campbell, R-Marion, voted for the bill.
The Senate approved the House bill 29-10 and the companion Senate Bill 384 31-8. Area lawmakers Sen. Todd Pillion, R-Abingdon — one of the bill's sponsors — and Sen. Ben Chafin, R-Lebanon, voted for the measure.
If signed by Gov. Ralph Northam, Virginia could become the 20th state to approve sports gaming, in addition to the District of Columbia.
It allows mobile gaming on smartphones, establishes a maximum number of mobile licenses, giving preference to five proposed casinos and the Washington Redskins — that have a practice facility and offices in Ashburn, Virginia, and are being courted to build a new stadium in Virginia.
It also requires that sports book businesses obtain scores and other game data directly from sports leagues, rather than the news media or other providers.
Betting on high school sports isn't allowed and betting on an athletic event with a participant under age 18 is prohibited unless it is a college or professional event.
Besides forbidding bets on Virginia colleges, the bill won't allow in-game or "proposition" bets, such as whether an individual player will make a free throw in basketball, throw a touchdown pass in football or some other side wager not linked to the outcome of the game, according to Jill Dorson, a legislative analyst and reporter for Sports Handle, a website that monitors U.S. sports gambling.
"The House did not want to allow betting on [any] colleges, and the Senate did. The compromise was to take out the Virginia teams, and the Senate wanted to take out prop bets on individuals on colleges," Dorson told the Bristol Herald Courier. "From an operator perspective, taking out any piece of sports betting allows the illegal market to continue to thrive. They'll [operators] take the bill and the opportunity to work in Virginia, but they'll be disappointed they can't offer bets on Virginia teams and the prop bets."
Other than the Virginia college carve-out, the legislation is similar to regulations in other states, she said.
"On balance, I'd say it's a relatively solid bill. It includes statewide mobile, which operators and the state should consider the most important thing because that's where most of your revenue is," Dorson said. "There will be a minimum of four and a maximum of 12 mobile licenses, and that doesn't include the Redskins, so there could be 13. That way, they can squeeze out the illegal market because people can just bet from their phones, wherever they are."
Published reports claim team owner Dan Snyder wants to be able to offer sports gambling at a new stadium — something currently not legal in Maryland — and is eyeing land in northern Virginia.
The bill proposes a $250,000 application fee for a sports gaming license, which Dorson called "very reasonable." The 15% tax rate on adjusted gross revenue was also part of the compromise since the House bill sought 20%. Dorson said the 15% rate is considered on the high side compared to other states.
A 2019 Joint Legislative Audit and Review Commission report estimated legalized sports wagering would generate between $22 million and $55 million per year in new gaming tax revenue for the state, based on a 12% tax rate. That represents between 8% and 17% of total projected annual gaming tax revenues generated by a combination of five proposed Virginia casinos, online casino gaming and sports betting.
"I think the big question people are going to ask is, when are they going to launch, and the answer is not anytime soon," she said. "It's likely you'll be able to place a bet online before you can do it at a retail location. … The law does include a preference to the casinos and to the [Washington] Redskins. If they are in process of building [in Virginia], they can launch their mobile piece first."
Separate legislation would allow one casino in Bristol, Danville, Norfolk, Portsmouth and Richmond, if approved by public referendum in each city.
Of the states that approved sports gaming since the U.S. Supreme Court declared it legal in 2018, 15 have programs up and running, and all but one already allowed casino gaming.
Like casinos, the sports gaming legislation places the Virginia Lottery Board in charge of oversight, so developing regulations and putting requisite infrastructure in place will take some time. It includes provisions for the lottery to investigate prohibited conduct, such as attempting to influence an athlete or the outcome of an athletic event.
Tennessee's sports gaming law went onto the books last July and its regulatory structure isn't yet in place.
Virginia becomes the fourth state to legalize sports gambling requiring that data come from official league sources. Tennessee, Illinois and Michigan also enacted a data mandate, Dorson said.
Under the bill, 95% of tax revenues would go to the state, 2.5% to the lottery for oversight and 2.5% to the newly established problem gambling treatment and support fund, administered by the state Department of Behavioral Health and Developmental Services.