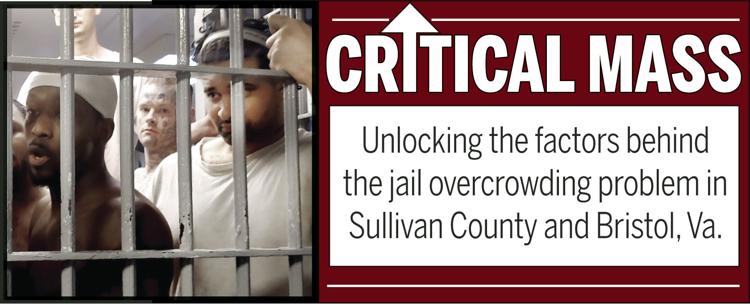 When Steven L. Davis Sr. was a kid, he stole some green cupcakes on St. Patrick's Day.
"And my father whupped my butt so bad that I never stole again," he said.
But then his daddy died when Steven was 13. Someone on the street told him, "It's OK to cry. You're the man of the house now."
That was a bad break, for sure, growing up in the concrete confines of Cleveland, Ohio. Yet the future held promise: Davis' mother was still working, and the young teen had two older sisters and a little brother. The Davis family lived in a good neighborhood, and young Steven got good grades.
But then he started drinking. Booze led to pot. Then came the killer: crack cocaine. That buzzed his head with dangerous notions of invincibility.
Without his dad, a retired factory worker who died at age 67, Davis began to pattern himself after men in his community.
"Many of them sold drugs. Many of them worked a job. Many of them had multiple women," he said. "So I sampled from all of those and created my life."
That pattern shattered success, however, as Davis eventually found himself snared in the traps of 11 different jails and prisons — including an eight-month stint in the "nasty" and "deplorable" Bristol Virginia Jail, which Davis deems "the worst" place he ever spent behind bars.
"And, sooner or later, you start using your own product," he said. "And I became my No. 1 customer."
He blew $500 a day with a crack habit for three straight years. That amounted to about $500,000, he figured.
"Sold it, stole it, robbed for it. It was the cycle that I was in."
Addled by addiction, Davis' life cycled downward in desperation — until he was stung by surprise.
"I got robbed," he said. "And then I started robbing others."
Davis took whatever he needed.
"Crack cocaine was a quick fix," Davis said. "But robbery was the greatest high of them all."
Today, at 52, Davis contends he was not a thief.
"A thief comes in when you're not looking. A robber gives you a chance. It may not be a fair chance, but it's a chance," he said.
For Davis, robbery meant the challenge of a confrontation.
"And, many times, when you rob someone, you don't know what they're holding. You don't know what they have. Some people might be more prepared than you are. So it was like a rush."
Ultimately, that robbery rush landed Davis in jail — at age 23, just 10 years after his father died.
Again, he cried — the first of many times he would be locked up, serving time in Ohio.
"Because of my reputation on the street, I didn't have much problem," he said. "But I was still scared to death of being in there."
Davis got out. But he violated probation and was locked up again. And again. One more time, in 1997, was the longest — in Ohio.
"I was facing 72 years, and I ended up pulling 27 months," he said.
Along the way, he had two cocaine-induced heart attacks.
"And I was smoking crack each time, even when the paramedics arrived," he said. "I was still getting high."
Still, he found a spiritual light in his emotional darkness. Davis swears he heard the voice of God.
"And he says, 'You're going to preach my word.' And there were no further instructions or anything."
At the end of that 27-month term, in 1999, Davis came to Bristol, where his mother had relocated. And, here, in a relatively quiet community along the Tennessee-Virginia border, Davis figured he could make a new start.
"My life has been an example for my whole family," he said. "I tell them, 'You don't have to do time. I've done enough for you.'"
Coming to Bristol, Davis took on two jobs: one at a factory, another at a restaurant. And he made friends with a couple of guys who liked to split 12 packs of beer on their ride home from work.
"But, on this particular night, there was one beer left, and they couldn't figure out who drank the extra beer, so they were arguing about it," he said.
Davis said, "Gimme the beer."
The men laughed and said, "You don't drink."
But Davis drank it. And it gave him a rush.
"The next thing you know, I was drinking some liquor. The next thing you know, I found some crack. The next thing you know, I'm committing a robbery. The next thing you know, I'm being incarcerated."
All that happened within 72 hours. Davis robbed a gas station in Bristol, Virginia on Dec. 12, 1999, and he was arrested on Dec. 14.
"I went to the Bristol city jail. Gosh," he said. "Terrible. Overcrowded. Plumbing problems. Just deplorable conditions in the Bristol city jail."
"Just deplorable," he said again. "Freezing in the winter. Scorching hot in the summer. No ventilation. No air conditioning. Fans on the catwalk with the windows open. Not much circulation."
Davis recalled only one TV and one telephone in that jail, plus law books with missing pages.
"You sleep for the first few days until you can't sleep no more," he said. "I wanted to try to sleep this bad dream away."
This wasn't a dream. It was a nightmare. And the days and nights in the Bristol Virginia Jail only marked the beginning of a sentence that would span nearly nine years.
Davis transferred to another correctional facility, then another, both in Virginia — yet many miles from Bristol.
When he was finally released on Aug. 28, 2008, he vowed to stay out of the slammer and serve God.
"I share the fact that I have a criminal record, that I was addicted to crack cocaine and that I have served 11 years in incarceration in two states," he said. "And I share with them that if God can change an old wretched man like me — worthless drug addict, less than a father, robber — then he can change anyone."
Davis now has two grown sons plus five children, ages 3 to 16, at his Bristol Virginia home, where he lives with his wife, Ann.
These days, success to him means going to work, paying his bills, getting up and doing it all over again, he said.
Davis runs a mobile car-detailing business. And he serves the Lord. For six years, he was the pastor of Emmanuel Baptist Church in Lebanon, Virginia. Presently, he operates The Gray House, a men's sober living facility in Bristol, Virginia, where he provides a support system for addicts.
"I try to work with individuals and share with them that God can bring them out of a situation."
Even so, Davis sometimes still asks a question: Why did he have to go through all of this?
"And the reason being is so I can better assist those who have like situations, as I once found myself," Davis said. "I'm able to have more empathy with individuals because I've been there, and I know their struggles."