KINGSPORT, Tenn. — A lawsuit filed by Northeast Tennessee district attorneys general that accuses opioid manufacturers and distributors of contributing to the "opioid epidemic" in the region will go to trial in May.
The trial will begin May 18 and last two to four weeks. It will be heard by Sullivan County Chancery Court Judge E.G. Moody in the county's Circuit Court in Bristol.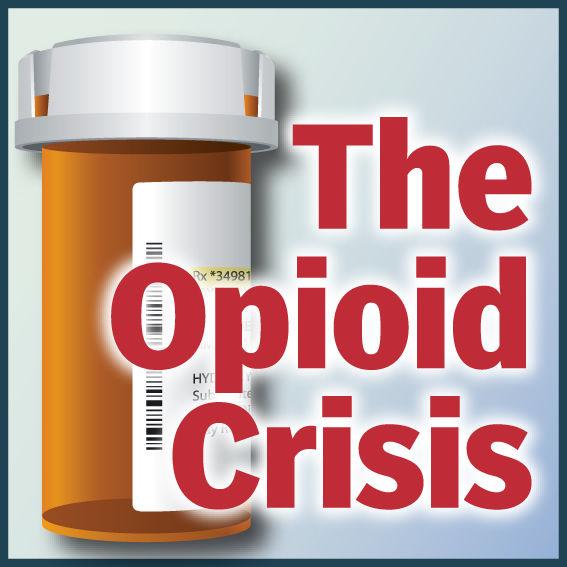 A baby born in Sullivan County, dubbed "Tennessee Baby Doe," who was born with neonatal abstinence syndrome, is the face of the lawsuit, which was filed in 2017. It seeks to hold three drugmakers — Purdue Pharma and its related companies, Mallinckrodt Pharmaceuticals and Endo Pharmaceuticals — responsible for the opioid addiction crisis gripping the region. A former doctor and two individuals, accused of having a role in diverting drugs to the illegal opioid drug market, are also defendants.
Tennessee's First, Second and Third Judicial district attorneys general maintain in the suit that a 20-year fraudulent marketing campaign downplayed the effects of opioid prescription drug use and fueled the state's "opioid epidemic." The lawsuit was the first of several filed in Tennessee and the country against opioid manufacturers and distributors.
After a hearing Wednesday in Sullivan County Circuit Court in Kingsport, Sullivan County District Attorney General Barry Staubus said he's pleased the case is going to trial.
"We're ready to move forward and go to trial," he said.
During the hearing, the defendants' attorneys fought to keep the money being sought by the plaintiffs confidential, so that information hasn't been released yet.
Attorneys from both sides agreed to meet with Moody once every month leading up to the trial to discuss the case's status. Gerard Stranch, the lead attorney representing the plaintiffs, said the meetings make him more confident that the trial date won't be reset.
Since the lawsuit was filed, more than 2,500 Tennesseans have died from opioid overdoses, and more than 1,800 babies have been born in the state with neonatal abstinence syndrome, or born addicted to drugs, and the "epicenter" is Sullivan County, according to Stranch.
"It's time to put this in front of a jury and bring some relief to the citizens," he said.