BLOUNTVILLE, Tenn. — The somberness of this year's Sullivan County Sheriff's Office Fallen Officer Memorial ceremony was palpable as emotions were still raw over the death of Sgt. Steve Hinkle in February.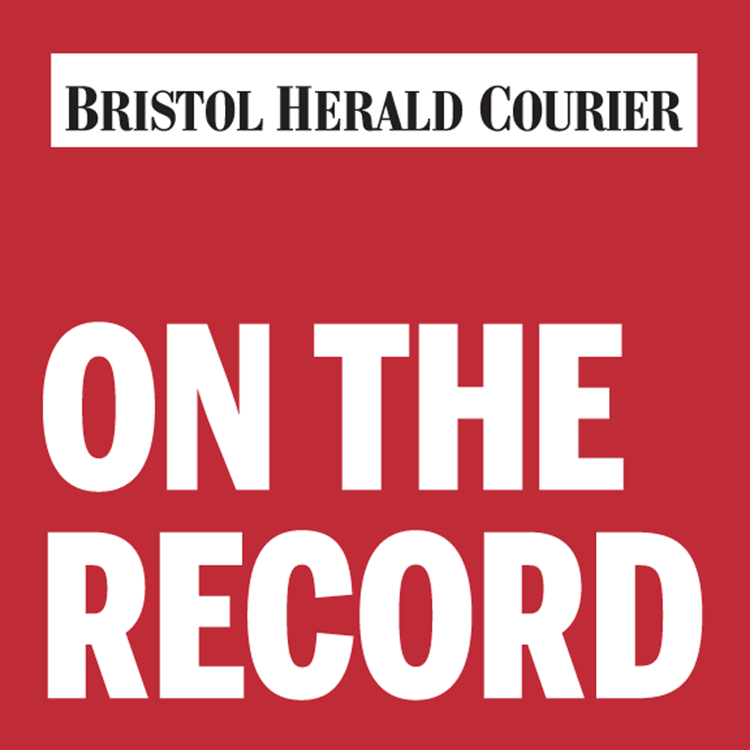 Around 200 people attended the ceremony Friday night outside the Sheriff's Office in Blountville, which included revealing Hinkle's name on the fallen officer's monument. The 33-year Sheriff's Office veteran was shot while responding to a welfare check on Feb. 23 and died three days later.
The ceremony had some new elements as it was the first for Sheriff Jeff Cassidy's administration. The most noticeable was 11 rose bushes planted in honor of the deputies that have died in the line of duty. After the roll call of the fallen was given by Chief Deputy Tracey Kittrell each family tied a blue ribbon on one of the bushes in honor of their fallen family member.
The tradition had previously been to lay individual roses on the monument, but Kittrell said the Sheriff's Office came up with the idea of the rose bushes as a way to honor the officers with living plants that can be taken care of for years to come.
After the ceremony, Hinkle's sister, Kathi Boyd, spoke to the Bristol Herald Courier about her brother's humble personality and the camaraderie of the law enforcement brotherhood that has sustained her family after their loss.
When asked what Boyd thought Hinkle's reaction would be to the kind words being said about him and the way he's been honored by the community, she said he would be in disbelief and wouldn't understand what all the fuss is about.
"'I'm just doing my job. I didn't do anything special' is exactly what he would say," Boyd said. "He loved what he did."
Hinkle was the oldest of eight siblings and through his death, Boyd said, they have decided regardless of the fact that they live far apart they're going to make more of an effort to regularly spend time together. She said she and her family have also found out a lot about who Hinkle was as a deputy — he never talked about his job, she said.
One thing Boyd found out that she said touched her heart was that when Hinkle was a school resource officer he used to sit on the floor with autistic students and spend time with them.
Another touching moment was when she read a comment online from a man who Hinkle had arrested several times. He said Hinkle was always nice to him and treated him with respect and that he hoped he also received the same kind of respect.
"I never heard him say a cross word about anybody," Boyd said. "I don't know anybody that had anything bad to say about him. … We feel so honored that so many people thought so much of our brother. He was just brother to us and evidently he left a mark on a lot of people."
After the loss of her brother Boyd said she was angry for months about his death.
"I have since accepted it," she said. "God has a plan. … God had a purpose for him, and I don't know what that is. … I won't know here on Earth, but I believe that I will see him again. That's my comfort right now. … He's gone until we meet again."
And while it's still surreal that he's gone she said she's working through the grief and has taken notice of some "blessings," including hearing stories from officers while she and her family waited in a Bristol Regional Medical Center waiting room after Hinkle was shot.
"We found out so much after he died about him that we had no idea — all of the things he had done," Boyd said. "When we were together at family gatherings or when we were together he talked about fishing. He talked about kids. He talked about guns. But he just didn't talk about his work. … I had no idea he was an expert marksman and that he trained so many of these officers. … I heard so many stories from people — from the whole community — from neighbors to people I don't even know have come up to me and told me stories."
Boyd still also finds a way to laugh about Hinkle's sense of humor and said she is grateful that officers choose to put their lives on the line to protect everyone.