A federal grand jury last year launched an investigation into the former president of Virginia Highlands Community College and the school's fundraising arm.
The panel subpoenaed records of all transactions from 2015 to Oct. 10, 2018, between Gene Couch and the Virginia Highlands Community College Educational Foundation. Records include those dealing with contributions, payments, reimbursement and donations.
The Oct. 10, 2018, order came two weeks after state auditors cited what they described as "inappropriate reimbursed expenses" paid to Couch by the foundation.
Laura Pennington, the organization's executive director, said in an email: "It is my understanding that the matter involving Gene Couch and the VHCC Foundation is the subject of an ongoing investigation and I really can't comment on it"
School spokeswoman Kellie Crowe also declined to comment.
"Please know that as a public agency, VHCC would, of course, cooperate with any investigation but it would be inappropriate to comment as to whether one is occurring," she wrote in an email.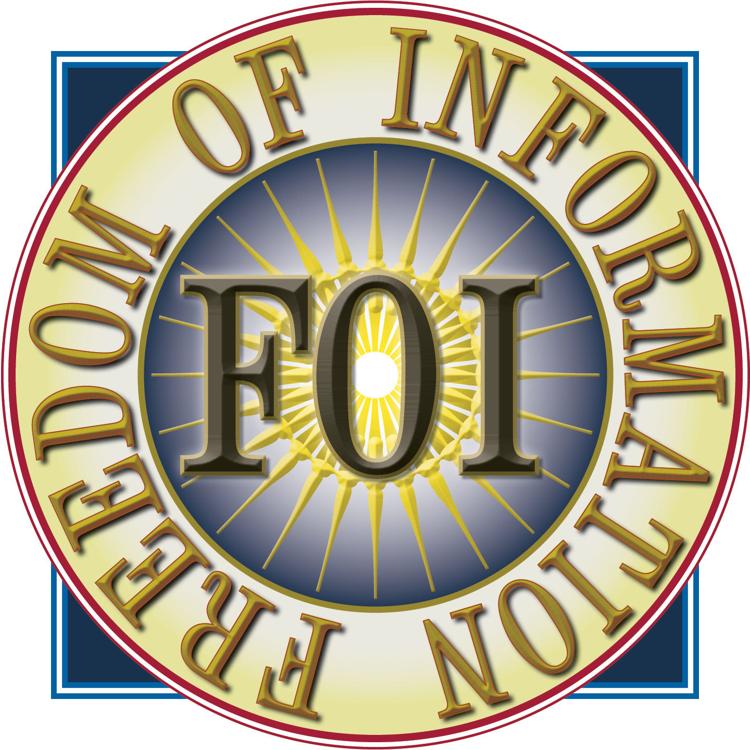 Virginia Highlands Police Chief Blake Andis stated in a Sept. 27, 2018, email to local prosecutors that he sent two documents to an agent "with the IRS concerning the Federal violations." The Herald Courier obtained the email through a public records request.
Asked about Andis' email and the subpoena, R. Wayne Austin, Couch's Abingdon-based attorney, said in an email: "We are not aware of any ongoing Federal or other investigation."
The first of the two documents Andis provided to the IRS was the Sept. 26, 2018, memo from Virginia Community College System auditors to state police Superintendent Col. Steven Flaherty, the state inspector general and the auditor of public accounts requesting an investigation into "inappropriate reimbursed expenses." The second record is a criminal referral form from the system to state police.
The system audit showed Couch claimed nearly $1,000 in inappropriate reimbursed expenses. Auditors reviewed expense reports dating to May 2017.
The system's audit and consulting team investigated "allegations of credit card abuse, expense report abuse and inappropriate foundation donation benefits involving Dr. Gene Couch," according to the memo, obtained through an open records request.
State police investigated and turned over their findings to local prosecutors, who said they found no evidence state law was violated.
In a Nov. 19, 2018, memo, Wise County Assistant Commonwealth's Attorney Ken Lammers wrote, "It is the opinion of this attorney that there is not a prosecutable case. The acts complained of are generally non-actionable or civil in nature. Bad management is not in and of itself a crime."
Couch, 58, of Abingdon served as Virginia Highlands president from 2014 to 2018 before being directed to "vacate" the campus last October. His involvement with the foundation ended the same day. Couch had been a voting member of the board of directors in his capacity as president.
Couch immediately was reassigned as special assistant to Virginia Community College System Chancellor Glenn DuBois, according to Jeffrey Kraus, assistant vice chancellor for strategic communications.
Asked to provide copies of reports Couch compiled in his work as special assistant to the chancellor, the system produced a seven-page document. Six pages were duplicated. Dated May 2019, the report includes a title page bearing the headline: "Food Insecurities and Community College Students Possible Support Strategies for these Students." That page is repeated five times.
Advised of the report and asked to elaborate on Couch's work as special assistant to DuBois, Austin wrote in an email: "We do appreciate your interest in the topic of Food Insecurities. Any other questions regarding Dr. Couch's work assignments should be directed to the Chancellor."
Asked in an email to produce other material or information showing the work he did as special assistant to the chancellor, Couch did not respond. When the same question was posed to his lawyer, the answer was: "Please see my earlier response."
Couch announces retirement
Couch announced his retirement from Virginia Highlands on Oct. 15, 2018 – 19 days after the auditors' memo to state police. Three days later, DuBois ordered Couch to vacate the college and reassigned him.
Couch started as Virginia Highlands' president on July 1, 2014. In his final year – July 1, 2018, to June 30 — Couch earned a base annual salary of $159,650, plus a $315 cell phone stipend, according to his contract.
Couch's contract called for $15,000 in deferred compensation upon successful completion of "agreed upon goals for the contract period." The contract does not spell out the goals.
Kraus said Couch did not receive the $15,000 when his employment ended. Kraus declined to elaborate, saying he could not comment on a confidential personnel matter.
The community college in Abingdon paid Couch's $13,000 monthly salary and benefits through June 30 while he was on special assignment to DuBois, according to Crowe.
Crowe said Virginia Highlands offers more than 80 programs and has approximately 2,240 students. Founded in 1967, the college has 64 full-time and 87 adjunct faculty members. The annual budget is approximately $13.7 million. Charlie White is the interim president.
The Virginia Highland Community College Educational Foundation is the private fundraising arm for the college and is registered as a 501(c)(3) nonprofit organization.
Bristol Herald Courier Publisher Jim Maxwell served as a member of the foundation's board of directors. He suspended his membership in September 2018 to avoid any possible appearance of conflict with the Herald Courier's coverage. Maxwell had been a board member since 2015.
Couch heads new business college
In June, Couch was named president of the new Virginia Business College planned for the former Virginia Intermont College campus in Bristol, Virginia. The college is being established with an eye toward opening in fall 2020.
Virginia Business College is a private school scheduled to offer a bachelor's degree in business with seven concentration tracks, including accounting, business analytics, entrepreneurship, human resource management, information technology management, management and leadership and marketing.
College officials recently resubmitted an application for certification by the State Council on Higher Education in Virginia and hope to gain preliminary approval. The college withdrew a previously approved application because the school could not meet its timetable to start classes this fall.
U.S. Magis International Education Center bought the campus at auction in December 2016. Magis International is a Flushing, New York-based entity owned by Chinese educator and entrepreneur Zhiting Zhang.