BRISTOL, Va. — Sean Statzer's success story — how he bought his own home in Bristol, Virginia — should have happened many years ago.
But, back then, Statzer was pushing pills and dealing drugs in practically every neighborhood in town — from Bellehaven to Johnson Court and Rice Terrace.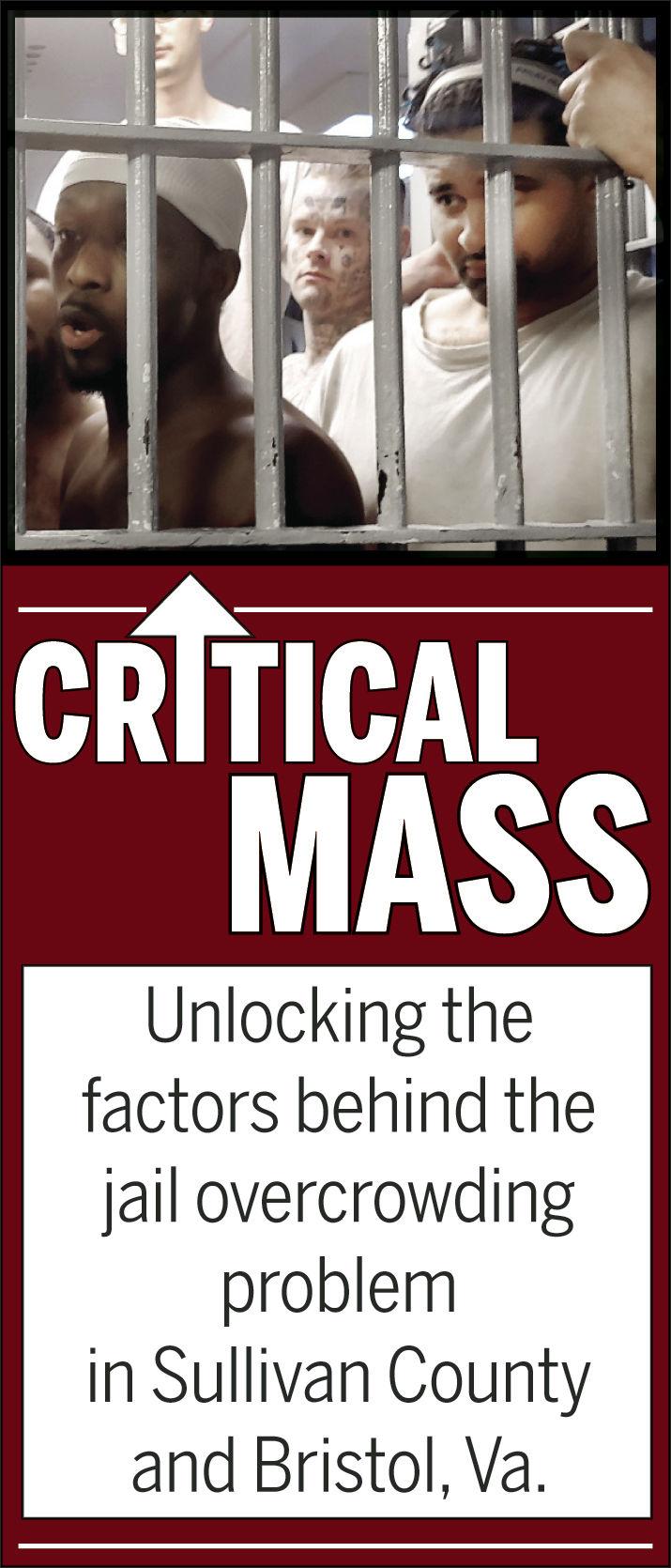 Statzer, 32, built such a profitable business out of helping people get high that he moved out of his parents' home during his senior year at Virginia High School. And he lived on drug money while experimenting with writing lyrics and recording hip-hop music.
Still, the music world took him into toxic turbulence, fueled by pipe dreams and crack pipes.
"And it kind of opened the doors for me to a lot of people who were drug-connected in the area," he said.
Statzer fostered some dreams of going to Manhattan to study music.
He was making so much drug dough, running around Bristol.
"I sold more crack in Bellehaven than I did in 'The Terrace,'" Statzer said. "I did everything. I sold pills all over the place."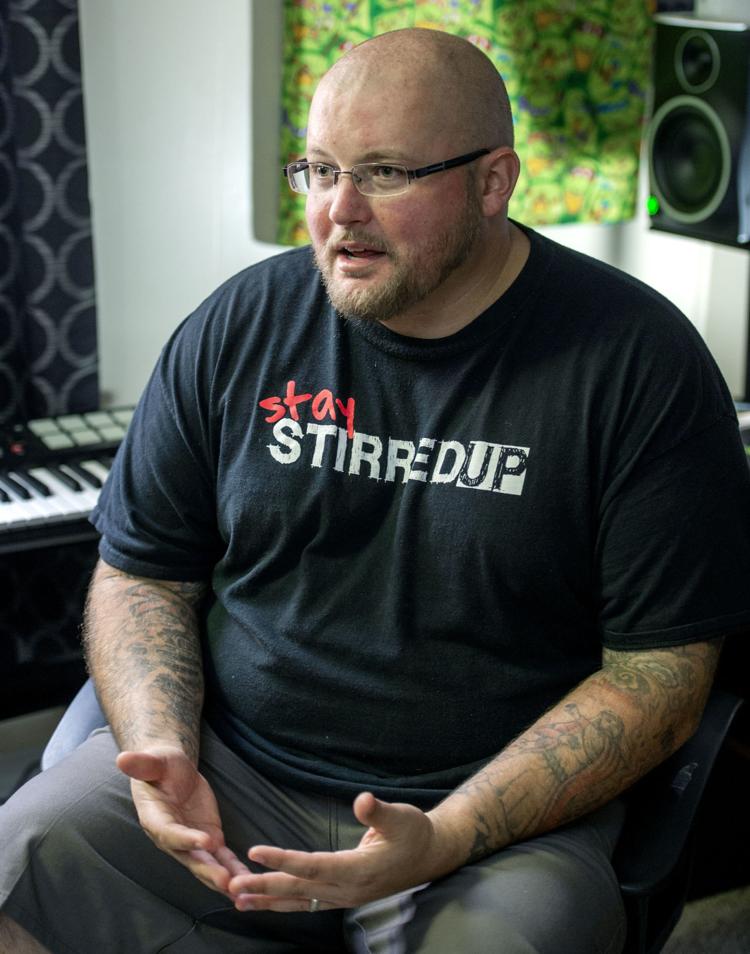 'All I could think about'
What finally yanked Statzer off the streets: a drug bust at a motel room in Bristol, Tennessee. Police arrested Statzer and his former girlfriend, the mother of his daughter, at a motel room standing less than 1,000 feet from Haynesfield Elementary School on April 4, 2007.
Proximity to the school property — 948 feet, according to Statzer — made the couple's subsequent drug convictions stick solidly, since they were technically inside a school zone.
Caught with 25 grams of cocaine, Statzer was sentenced to eight years in the Tennessee prison system. Yet, almost as soon, he was convicted in Bristol, Virginia for selling a half-gram of crack cocaine.
That gave him another year behind bars.
Federal authorities also clamped down on Statzer, charging him with conspiracy to distribute cocaine. And, for that, he ended up with yet another year.
All total, at just 20 years old, Statzer faced a solid decade before he would again find his freedom.
"But that's the way it happened," Statzer said. "That's the way the cards fell for me. And I made the best of it. I educated myself."
His girlfriend, meanwhile, was also arrested. She was six months pregnant, and the couple's daughter would be born at the Sullivan County jail in Blountville, Tennessee.
That baby has since been adopted by Statzer's mother, he said.
"And all I could think about, all those years, was getting out here and being a father," he added.
Statzer's sail into the system of six jails and seven prisons began in 2007.
Close to Bristol, he spent more than a year in the Sullivan County jail.
"And it was the hardest time I ever did," he said. "In 16-man cells, they were as many as 45 people in there on any given day."
"There were people in there with 30 years' prison time, waiting to go down the road. And then you got dudes being brought in for public intoxication," Statzer said. "It was vicious in there. I saw people get their head busted every day and took out of there, leaking."
Soon after Statzer's arrival, a jail extension opened, and jail conditions got a little better — with about 20 men to a cell, Statzer said.
"But, from what I've heard, and this happened at every place that adds more bed space, all they do is lock more people up," he said. "It never keeps overcrowding down. Extra bed space has never, ever been anything but a temporary fix for overcrowding because they just fill it right back up."
The answer, according to Statzer, is not to build more jails.
"The answer is changing the way you're locking people up, giving people sentences that are true to their crimes, making alternative programs."
Junkies and drug dealers are being sent "to the same place, where they can do the same things and expect them to be rehabilitated and come home and do different things," Statzer said. "That's insane. It doesn't work."
Today, after being released from a federal halfway house on April 27, 2017, Statzer has rebuilt his life, establishing credit and buying a small home with a job paying $14 an hour — quite a climb from the few cents an hour he got for washing dishes in prison.
"Since I've been home, I've done everything legit," he said. "I've turned everything around."
Even more recently, he was promoted to training coordinator of Virginia operations at Strongwell Corp. in Bristol, Virginia, where he now uses his video-graphy skills to implement plantwide training and assist in marketing.
Still, he is also paying a price for his crimes. Each month, Statzer sends $50 to both Tennessee and Virginia for fines that he expects to continue paying for the next 12-15 years.
Statzer performs hip-hop as "Sean Statz," and he runs his own ministry, mixing music with testimony of redemption. Statzer shares how hard it is to rebuild your life after being a caged criminal.
"Part of his story is he had every opportunity, but he just blew it," said Dale Wright, 51, the pastor of Judah Church in Bristol, Tennessee.
"He doesn't shy away from his testimony and faith in God," said Wright, who met Statzer when Statzer was locked up at the state prison in Mountain City, Tennessee. "I've very impressed with his vision and his passion and his intellect."
At home, Statzer spends as much time as he can with his daughter. And he urges parents to have honest and frank discussions with their children.
"I came from a household where you would not have expected me to go the route that I went," said Statzer, who grew up along Island Road in Bristol, Virginia. "I had a good stable household. My parents tried to shield me from everything."
But maybe, he figured, they were too strict.
"My house life was so boring," Statzer said. "The problem was, they were so strict on me, that it just made everything that there was to get into so luring."
That's why Statzer figured he started smoking marijuana as young as age 14, which eventually led to many of his other troubles.
"Don't try to treat your kids like little kids. They're smarter than you think," Statzer said. "They see what's going on. They're exposed to it all. Be real with them about it. And make them feel comfortable where they can talk to you about stuff like that. ... Just be open with them about all of it."