Nate Monteith delivers bread to businesses around Northeast Tennessee and western North Carolina. The daily routine for this Bristol, Tennessee resident has been anything but normal since the coronavirus outbreak.
"Since we have been deemed essential by state and federal authorities, employees have special papers from bakeries that we have to keep on us at all times in case we are stopped or questioned," said Monteith, 38.
According to the Department of Homeland Security guidelines, workers in fields such as public safety, health care, defense, grocery stores and communications are deemed essential.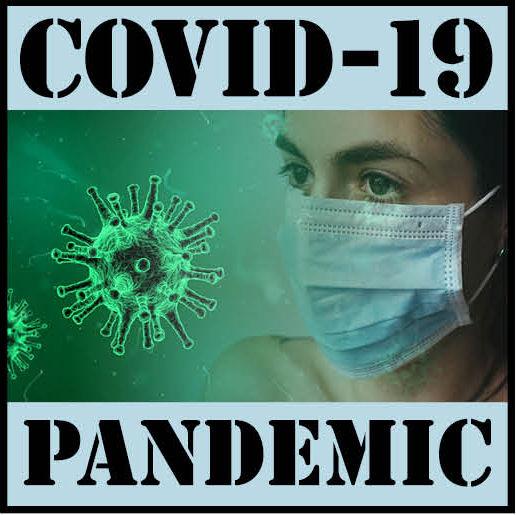 From truck drivers and store clerks to nurses and doctors, residents across far Southwest Virginia and Northeast Tennessee continue to work during the pandemic.
Monteith admits to feeling trepidation on some deliveries.
"I feel at most risk with deliveries at hospitals," Monteith said. "You are asking a perfectly healthy person to risk exposure to the active virus in these places. And you are endangering your own family by possibly bringing it home to your kids or spouse to make sure a delivery is made."
Monteith said he understands the far-ranging importance of his job, yet his anxiety never eases.
"I never thought something as simple as a product delivery could be such a high risk," Monteith said. "But it's definitely in the back of my mind every time I enter a hospital.
"We also deliver to a lot of nursing homes and health care facilities. The rules have gotten so strict there that they don't even let us or any delivery service inside the building. We just drop off our delivery outside, and a manager then takes it in."
Kevin Wood, 48, of Abingdon, is another essential worker on the front lines of battling the pandemic. Wood and his wife own Falcon Pharmacy in Abingdon.
"We are open for business as usual. Unfortunately, in order to protect our community, we have closed down the front part of our store, or the walk-in section of the pharmacy," Wood said.
"We are only doing the drive-thru and delivery. That seems to be helping on possible transmission from being face to face with so many patients each day."
Wood said he has concerns about his customers, employees and family members.
"I am worried sick every single day about the six employees that we are honored to work with here," Wood said. "Those six folks have five children, and two of them have spouses who were also pharmacists. So we are constantly monitoring our situation to keep everyone healthy."
After working in the pharmacy field for 24 years, Wood said he has seen many changes on the local and national level.
"But this is unprecedented," Wood said. "I know that term has been used a lot, but seriously, I have a lot of sleepless nights thinking about my employees, their families and our patient family.
"In today's world, everyone is a master of everything. So not enough people are paying attention to the information that has been diligently gathered and spread by medical professionals. It doesn't become personal until it's your grandmother or grandfather, your mom or dad, your spouse or your children. At that point, it's most likely too late."
Wood urges residents to seek out credible health information and exercise caution in public.
"People continue to congregate, young and old, and they still don't understand the long-term circumstances," Wood said.
"It's the nature of the world we live in today. Everyone is their own master, and they fail to readily accept advice from others, even professionals."
Ricky Matthews, 26, of Bristol, Tennessee, has worked as a meteorologist for five years at WCYB-TV, an NBC affiliate in Bristol, Virginia. Matthews reports to the studio in downtown Bristol each day, mixing his weather segments with heath tips and an upbeat approach.
"I have taken some precautions. Basically my travel is just to and from work," Matthews said. "We've limited the number of meteorologists in the weather center, so we can practice social distancing like we're encouraging everyone to do.
"It has been a little harder to make forecasts when weather seems like less of a topic of discussion now."
The bond between viewers can and media personalities can be strong, especially among the elderly. Matthews said he strives to be a voice of familiarity and comfort.
"The weather forecast on TV is something that you get every day. And for some, perhaps it's a two- or three-minute break from the coronavirus news, which can seem overwhelming at times," Matthews said.
"If we can show a pretty picture, or video, especially now that spring is upon us and things are blooming, perhaps it will take people's mind off things for a moment.
"The weather never stops, and going into severe weather season, it's incredibly important that we stay weather-aware even during these unusual and uncertain times."
Monteith also views his delivery role duties as a public service.
"My concerns are for the people most affected, like our elderly, and I want to help them any way I can," he said. "I feel like most folks in this area just want to go to work and focus on spending time with their families and providing for them."