BRISTOL, Va. — City leaders made some progress Thursday toward addressing issues with Bristol's school buildings, as the City Council and School Board met jointly for nearly four hours.
At stake is the need to resolve a host of noncompliance issues with the federal Americans with Disabilities Act at all city schools and a number of structural and other concerns, primarily in the city's three oldest elementary buildings.
Meeting for the first time since last fall, board and council members jointly agreed to develop short-, middle- and long-term plans to address issues and to come together again July 1. That will give the council a month to review its budget and see where it can afford to increase spending, if at all. The council recently approved a $100,000 appropriation for school improvements and plans another vote in July.
"I think it was a great discussion," City Manager Randy Eads said after the four-hour meeting. "It was a discussion we needed to have; it defines what we need to look at and for the School Board to look at in order to come up with a solution."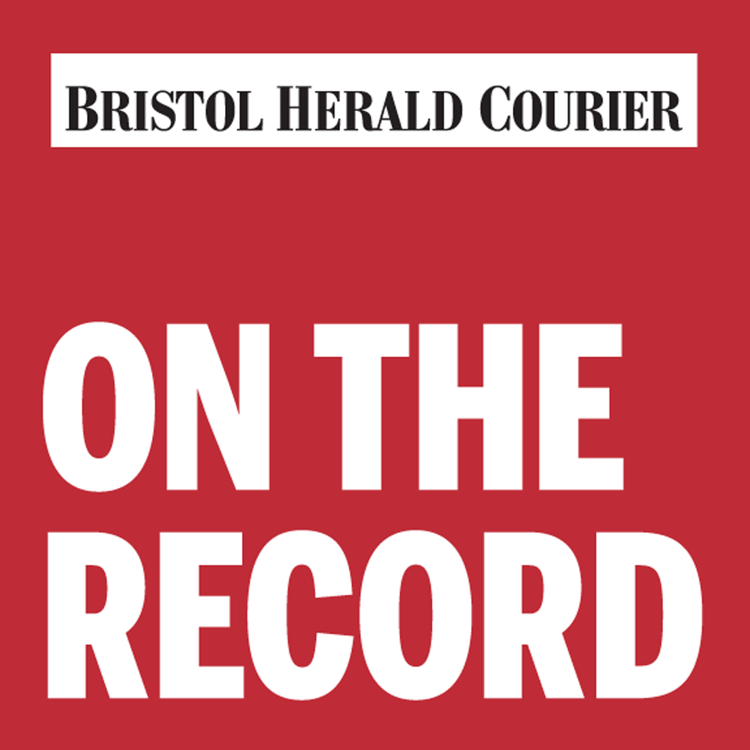 School Superintendent Keith Perrigan called the meeting productive.
"I think it was very productive. We got a lot of things aired out," Perrigan said. "Everybody agrees something has to be done, and the big question is how much money. Hopefully we'll talk about that July 1."
Moderated by Virginia Tech professor Carol Cash, the meeting allowed both sides to dissect the ADA issue and voice their individual preferences and opinions.
School Board Chairman Randy Alvis and board member Ronald Cameron urged the council to define how much money it can afford for additional school funding, so the board can decide how best to address building issues.
"It comes down to money," Cameron said.
A majority of officials on both bodies said they prefer the idea of renovating Stonewall Jackson Elementary, building a new school to replace Highland View and Washington-Lee elementaries and upgrading Van Pelt Elementary rather than the School Board's previously proposed plan of building one new building next to Van Pelt and closing the other three.
That plan included a proposed $18.5 million, 86,500-square-foot building for 650 students, which would be funded through the Virginia Public-Private Education Facilities and Infrastructure Act of 2002 (PPEA) and allow a private contractor to build and lease the building back to the city over 30 years at a total cost of $37 million.
The council rejected that plan last fall, but it may be the only option the city can afford, Eads told the group.
"We are a city trying to pull ourselves up by the bootstraps," Eads said. "Depending on the cost of two new schools, I cannot see that the city can afford that. Other than doing another RFP [request for proposals] on some option we may come up with tonight, the only option I can see at this point is a new building at Van Pelt. … If we're going to do a new school, you're going to have to go out and ask for a tax increase because that's what it's going to take."
Several council members were quick to say they were not interested in raising real estate taxes but did ask about ways to squeeze funds from other places.
Eads reminded the council that the city's debt expenses will increase dramatically in four years because the council refinanced bond debt for The Falls.
Amid discussion over the three schools, Perrigan said the PPEA funding model might be modified and applicable to a smaller, 450-student facility at another site, but the savings would be much less and the city would have to acquire land.
"The savings would only be about $422,000 with a payment of roughly $900,000," Perrigan said. "With PPEA, our payment and our savings were about the same, but it changes when you go away from that model. To do the model it seems everybody is the most fond of — renovate Stonewall Jackson and build a new school for Highland View [and] Washington-Lee students —[you get a] rough estimate of $560,000 [difference]; now you're talking about a 5-cent property tax increase in the city."
Mayor Kevin Mumpower said the council and the community need to make some decisions about budget priorities.
"The community needs to come to City Hall and say under no certain circumstances [do] we want the schools taken care of above and beyond these other priorities in the budget," Mumpower said. "Because we're spending money in other areas that we don't necessarily have to be spending. It is going to take an about-face for this city to come to grips with that, and it's going to take some tough decisions and some soul-searching. These discussions are going to have to occur because we're spending way more money in those areas than other communities like us, including Washington County and Abingdon."
Mumpower and Vice Mayor Kevin Wingard voted against the city's fiscal 2019-20 operating budget and advocated, among other items, for reducing the number of fire stations and firefighters, saying the city was above what was necessary for a city of 13 square miles.
Councilman Bill Hartley agreed that building a new school adjacent to Van Pelt made the most sense financially but was unpopular.
"The third option, which everybody likes conceptually, of three schools, the [financing] gap will be the biggest because the savings is the least. Plus you've got an up-front cost to acquire land because there is no available land the size acreage in that central city location," Hartley said, adding the city should not use any surplus funds to supplement a school project but should put that money away for emergency expenses.
The discussion was also sparked by a recent Virginia Department of Education report identifying glaring ADA compliance shortcomings at all six city school buildings, estimating it would require between $33 million and $64 million to resolve them. It also recommended closing Highland View and Washington-Lee elementary schools due to the substantial costs to renovate them into ADA compliance and make other changes.
"It's more than just a legal obligation to make our schools ADA-compliant; it's a moral obligation," Councilman Anthony Farnum said — a remark echoed by others.
It showed the need for "major renovations at three of the four elementary schools or [to] replace the buildings," according to the state report's executive summary.
To that end, consultant Kenny Payne of Moseley Architects told the group they needed to develop and begin implementing a plan to address ADA compliance. He said the compliance issue is complex, but federal regulators would look more favorably on a locality that was addressing problems rather than ignoring them.