BRISTOL, Tenn. — If you had to name three iconic stadium foods, what would they be?
Burgers, hot dogs and french fries might come to mind. And that's exactly what Executive Chef Jeremiah Clement and his team at Levy Restaurants will serve up at the fast-approaching Bass Pro Shops NRA Night Race next weekend — but there's a twist.
Clement took this traditional fare and turned the trio into specialty dishes.
The "Throwback Burger," "Gladiator Fries" and "Double Dog Y'all" are joining the menu for concessions at Gate 7 of Bristol Motor Speedway, near the Gordon Terrace H section.
"This is what [the fans] enjoy eating and everything, so that's why we tried to think outside the box and take the more traditional food that we eat here and tried to add a little twist to it," Clement said during an event unveiling the new foods Friday.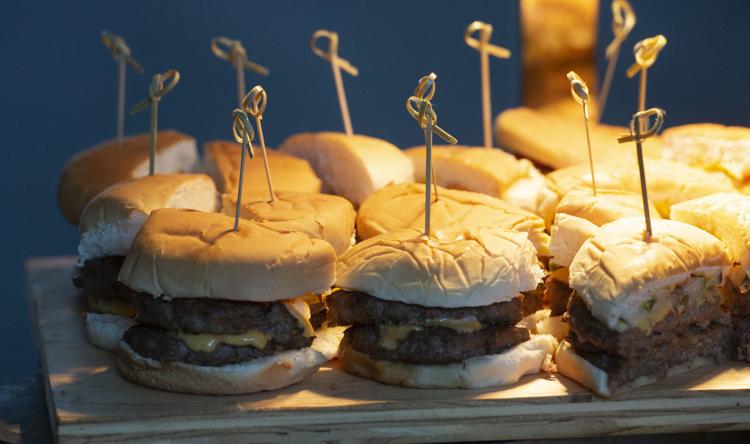 The Throwback Burger is a double burger topped with melted cheese, pickles, onions, ketchup and mustard, and the Double Dog Y'all includes two hot dogs with chili, mustard, onions and cheese with a side of crinkle cut fries.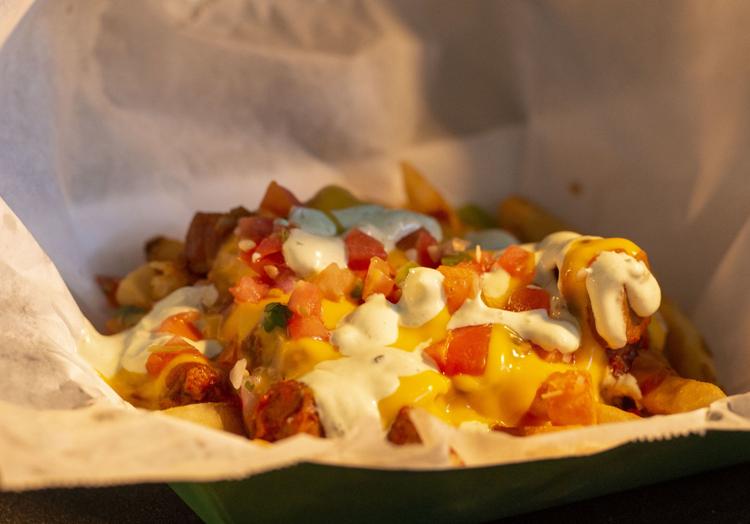 With a name paying homage to BMS' nickname of "The Last Great Coliseum," the Gladiator Fries are a creative — and a bit messy — offering. The fries are covered in carnitas, enchilada sauce and topped with cheese, pico de gallo and avocado cream.
"You're definitely going to need a fork to eat them," Clement said.
Jerry Caldwell, executive vice president and general manager at BMS, welcomed the new dishes from Levy, food vendor for BMS.
"We all know from when we were growing up, [at] big events, one of the things you love about [them] is, 'What kind of food can I get there?' Whether it's a state fair or the local fair or a music festival or a NASCAR race, we know it's an important part of the experience," Caldwell said. "We've got great partners in Levy, and they came up with some great creative options."