BRISTOL, Va. — While a recent Virginia study was positive in assessing a Bristol casino's chances of success, project developer Jim McGlothlin said Thursday the report missed the mark regarding its likely financial impact.
McGlothlin sat down Thursday for an exclusive interview with the Bristol Herald Courier in advance of next week's start to the General Assembly session. He discussed new details of the casino project proposed for the former Bristol Mall, the new legislation and an urgency for its passage, a new relationship with Hard Rock International and his concerns about the Virginia Joint Legislative Audit and Review Commission gaming report issued late last year.
The JLARC study forecast the proposed Bristol Resort and Casino would generate an annual $130 million in revenue and $35 million in state taxes and would create 1,000 direct jobs and more than 400 indirect jobs — the smallest financial impact of five casinos proposed for locations across the state. The report was also completed before McGlothlin announced an alliance with Hard Rock International to manage the facility.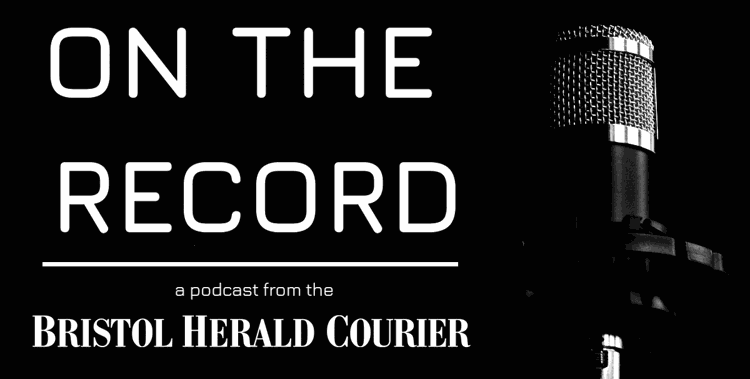 "Where [JLARC] missed it, I think, is we want to be and will be a destination resort, not just a stand-alone casino. There is a big difference," McGlothlin said. "When they reported the jobs and taxes, I think they missed it. They reported 1,067 jobs. Think about spending not $200 million, as they suggest, but $500 million or $600 million — way, way more. Building a 600-room hotel rather than 200 [cited in the study], and with Hard Rock and their amenities, we will have way more people than that."
The project was originally announced at $250 million, but the scope of McGlothlin and business partner Clyde Stacy's investment will depend heavily on what gaming tax rate the General Assembly approves.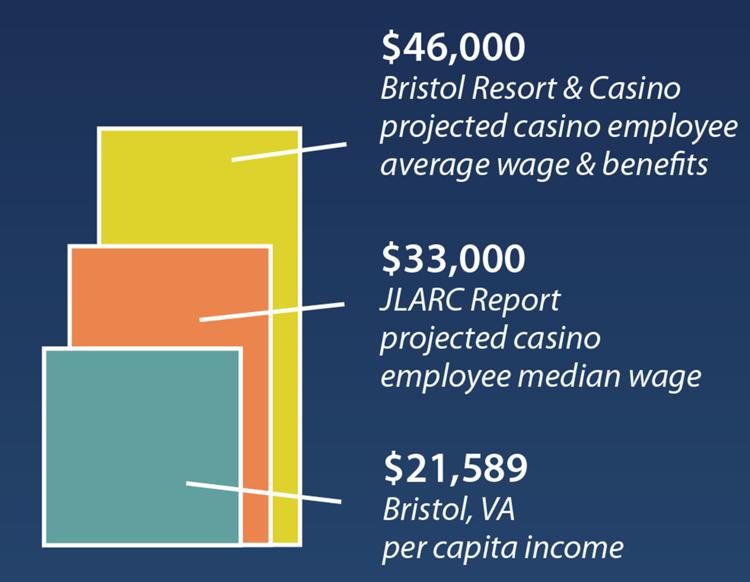 The JLARC report also failed to include existing local taxes in calculating the city's potential tax windfall — totals that a 2018 casino study commissioned by McGlothlin and Stacy forecast would be $26.8 million annually, including $9.4 million in new meals taxes, $7.9 million in lodging taxes and $4.3 million sales taxes. That $26.8 million figure represents about half of the city's current general fund budget.
He also challenged a figure in the JLARC report that the average casino worker's wage would be $33,000.
The American Gaming Association reported the national average for wages in the gaming industry in 2015 was $41,000 annually, not $33,000. That $41,000 figure would be nearly double Bristol, Virginia's per capita income of $21,589.
"The report didn't cover what we think we're about, that is, to become a resort that will bring people not only to the casino — the casino is really the nuclear engine that makes people come here — but when they come for entertainment, concerts, all the amenities Hard Rock offers at their destination resorts," McGlothlin said. "I believe, over a short period of time, we'll have thousands and thousands of jobs for our area and a lot of taxes for Bristol and the commonwealth."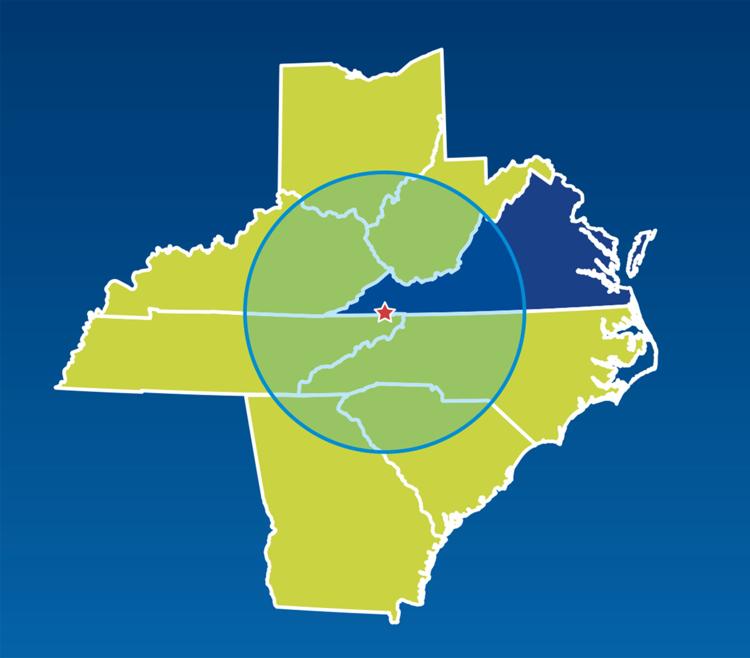 The project is desperately needed, he said, given the city's current financial dilemma, with more than $100 million in long-term debt, low per capita income, a high poverty rate and a high unemployment rate.
While he disagreed with parts of the report, McGlothlin predicted it will help pave the way with the General Assembly.
"I'm not totally satisfied with some of its numbers, but after that study, I feel like we're in a better place to have positive legislation. They really are favorable about what it can do for Bristol, even though it could do a lot more," he said. "I think it will be more positive since we have the JLARC study completed."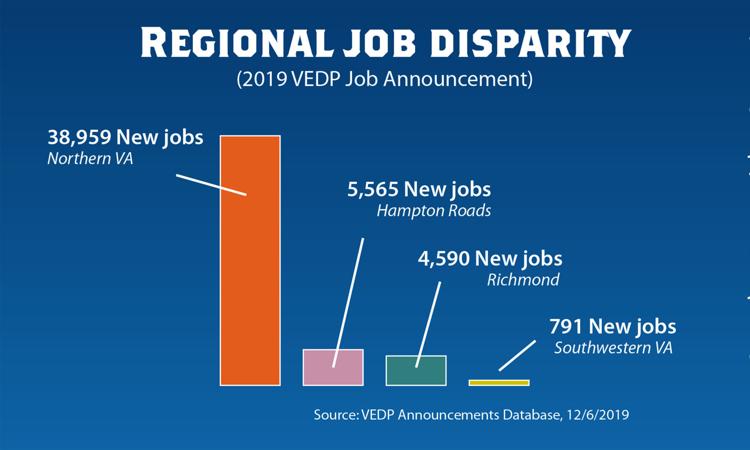 Bills that basically mirror last year's legislation have already been prefiled but don't include the rate at which the state might tax gaming operators. The JLARC report included three potential options — 12%, 27% and 40% — noting it could be different in different localities and that a lower rate would make projects more viable.
"In terms of taxes, I hope the commonwealth will see fit to leave more here than to take it all back to Richmond — because we need it here," McGlothlin said. "If we have a resort with just a casino, we cannot pay 27%; we're going to have to pay like 9% to 12%. Unless that happens, we can't create what we really need to create. … They could have the tax high enough we couldn't even start, but [JLARC] did mention it should be lower for the smaller city like Bristol. Hopefully it will be much less than they suggested."
McGlothlin and the JLARC report both noted that many established gaming centers, including in Nevada, Mississippi and Atlantic City in New Jersey, have lower tax rates.
Asked if he'd heard conjecture the General Assembly might consider stripping out the provision mandating public referenda for casinos, McGlothlin said he hadn't and would oppose such a change. As written, voters in each locality would have to approve allowing a casino to operate there.
"No, I'm not aware of that, and I sincerely doubt that would happen. We don't recommend it," McGlothlin said. "I would want to do this with the majority support of the residents and citizens of Bristol, Virginia."
Just as last year, McGlothlin said he's worried that neighboring states, including Tennessee and Kentucky, are moving toward allowing casino gaming, and that could impact this project.
"Tennessee has now passed a sports betting statute that's going to allow sports betting. I think they're trying to iron out the last of the rules, and, if they do, they can be open by the end of February. If you do that, it's a prelude to what comes next. We're concerned about Tennessee; we're concerned about Kentucky, which — through Churchill Downs and the [state] Racing Commission — has already allowed for [gaming] through the same kind of thing we have in Virginia with Colonial Downs," he said.
Churchill Downs currently operates an off-track gaming center in Louisville and plans to open one in Corbin, Kentucky, just off I-75. A private developer has approached Kentucky officials about allowing a casino to operate in Jenkins, just a few miles north of Wise County, Virginia.
"So this is on its way, and for us to miss out on this opportunity would be almost criminal; it would just be so bad for anybody to believe it's going to happen next door to us. That very much worries me," McGlothlin said. "If we don't move it — not only pass it but enable us to have a fast track to get it open — we're going to see really diminished ability to operate."
As for Hard Rock, McGlothlin said the Florida-based company is a perfect fit for the project and greatly elevates entertainment options.
"It's a well-known entertainment commodity. It's a company I have come to very much like. They care about their employees, they care about their customers, and — if you go to one of their facilities — it's a happening place, and everybody has a good time," he said. "They're so well known for entertainment and concerts. They had 17,000 concerts last year, and we would be a dropping-off point for many of those performers that we could get that we would not otherwise if we didn't have [Hard Rock]."
The Bristol casino team vetted several potential operators but were most impressed with Hard Rock. McGlothlin said he was urged to contact Hard Rock Chairman and CEO Jim Allen last January while attending the Barrett-Jackson auto auction in Scottsdale, Arizona. McGlothlin said he called Allen's cellphone, and the two talked for about 10 minutes before Allen asked when he could visit Bristol, and they agreed to meet the following Monday.
"He flew from Fort Lauderdale and was knocking on our door at 8 o'clock in the morning. And we had a memorandum of understanding that afternoon," he recalled. "I think they are good at their word, and that's the No. 1 thing that attracted me. When I saw what they really believe in and what they do, it's such a game changer for us to be involved with them, and I think we made a good choice."
At present, the proposed casino would be located in the mall's former Sears store, the convention center would fill in where Belk operated, and the proposed hotel would be constructed in the rear parking lot. If the casino is approved, Dharma Pharmaceuticals is expected to relocate its operations out of the mall.
McGlothlin said landing Hard Rock has greatly impacted the response he's heard from people in and around Bristol.
"When we announced Hard Rock, we moved from having a casino/resort out there to Hard Rock, and 9 out of 10 people say what a great, great thing Hard Rock is. They don't talk about a casino, they talk about Hard Rock. I think there's a very positive attitude toward the project right now," he said. "I'm sure there will be some against it, but hopefully — if we're to get approved for a referendum — we would all see this will be something that could be a big game changer for Bristol forever."
He added that, if approved, the casino would be licensed by and monitored by state regulators.
"This is a licensed project, so it can be taken away if it doesn't work out the correct way," McGlothlin said. "I live here, my children live here, my grandchildren live here and all my employees. I would not want this to go astray and be a bad problem. But if it does, it's something that can be terminated if we don't run it right."
He also repeated his call for state officials to allow Southwest Virginia help itself.
"Last year [Virginia] gave $570 million to Amazon, which is one of the wealthiest companies in the world, to come to Northern Virginia. I can't see that jobs are needed there," McGlothlin said. "I can't understand not giving us an opportunity to do this project that is privately financed by Clyde [Stacy] and myself. We're not asking for any funding from a governmental agency, and we're not asking for tax breaks."
McGlothlin predicted that, if approved by the General Assembly and voters and if the state has finished developing regulations, the Hard Rock Bristol Resort and Casino could begin operating in 2022, although a hotel likely would take longer.
"If we can open the building before the hotel is fixed, I think that would allow us to have near 1,000 rooms or maybe a little more within a couple miles of our property. We are going to rely heavily on Bristol, Virginia's current assets to make us a success," McGlothlin said. "We really want to work with the hotel owners. They've put a lot of investment in their property, and I think they'll be great partners."