ABINGDON, Va. — Law enforcement officials across the Mountain Empire are struggling with state laws requiring their officers to conduct mental health transports, which are limiting manpower and straining budgets.
"Essentially, we're an ambulance with guns," said Abingdon Police Chief Tony Sullivan, whose officers regularly transport individuals across the state to mental health facilities.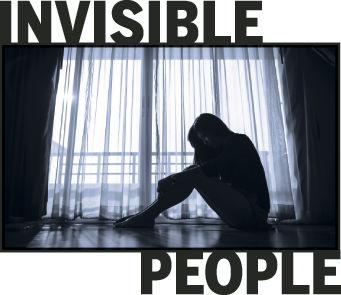 While the closest sites are in Bristol, Lebanon and Marion, when those beds fill, patients must be taken to Richmond, Virginia Beach or elsewhere in the state.
In Tennessee and Virginia, an emergency custody order can be issued to provide an individual with hospitalization or treatment. A magistrate can issue the order if it's determined that a person has a mental illness and can potentially harm himself or others.
On many occasions, police officers are the first to inform individuals that emergency custody orders have been issued for them. And although the court has ordered them to be taken into custody for mental health assistance, they aren't facing any criminal charges.
While patients are hospitalized — for instance, at Johnston Memorial Hospital in Abingdon — they are examined to determine whether they require additional treatment at another facility.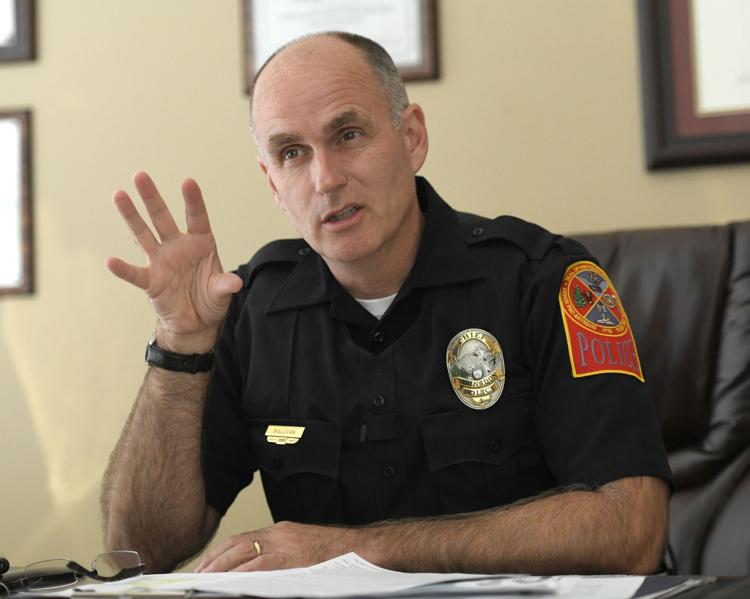 Anyone can request an emergency custody order, including family members, law enforcement, medical professionals or mental health professionals — or the person can volunteer to seek assistance.
A magistrate-approved temporary detention order in Virginia requires that officers transport the person to an approved mental health facility.
Last year, Abingdon officers spent 517.5 hours on the road with mental health patients and traveled 13,177 miles, according to data provided by the Abingdon Police Department.
"We're the wrong people for this," Sullivan said. "We've got to fix this."
Smyth County Sheriff Chip Shuler recalled an incident late last year when his officers had to find a car seat so they could transport a 5-year-old to court-ordered treatment in Staunton, Virginia.
"It broke our hearts to see that," Shuler said. "My heart breaks for anybody who needs this help."
Shuler has been pulling detectives and school resource officers off their duties to juggle spikes in calls for service that included seven transports to mental hospitals in one day in August 2017. With a sworn force of 37, Shuler said the volume can be unmanageable.
"I don't even have that kind of manpower," the sheriff told the Smyth County News & Messenger.
Shuler said he does not have the staff to manage the problem and safeguard the county.
"My worry is we're doing these transports and I'm not going to be able to respond to things happening back here," Shuler said. "It's a daily problem."
The issue is similar in Tennessee.
"We need to get out of the business of mental transports, period," Carter County Sheriff Dexter Lunceford recently said during a gathering of law enforcement officials in Northeast Tennessee. "What we've been asked to do is take people into custody that have not committed a crime. It's just wrong."
Cocke County Sheriff Armando Fontes said mental transports are becoming more common in his county, with at least two or three required each week. Smaller agencies are struggling, he said.
Short-staffed law enforcement agencies have long been strained by the demands of transporting people to court-ordered care. Several law enforcement officials report that their agencies are fielding more mental health-related calls, staying longer for evaluations [such as those at Johnston Memorial Hospital] and traveling farther to transport patients.
With an emergency custody order, Virginia law allows officials to hold individuals for eight hours.
During the eight-hour limit, clinicians evaluate the person and, if necessary, locate a bed somewhere in the state. They might end up calling dozens of facilities until a bed is located so police officers can transport the patients.
Officer Kayla Richardson and Sgt. Eric Lucy of the Abingdon Police Department said they don't believe police should transport mental health patients. Lucy said a "softer approach" is needed, such as using ambulances or mental health staff.
Police receive mental health reports by various methods.
"We can contact somebody for a welfare check or something like that and deem them unfit to take care of themselves or deem they are a danger to others," Lucy said. "We take them on a paperless [emergency custody order] to the hospital, where we remain with them. That can develop into a [temporary detention order]."
Lucy said once it's determined a transport is required, officers must evaluate how far away it is, how many people are needed for the transport, how many officers are being taken off the current shift and whether an officer must be called in to assist.
At any given time, Lucy said four police officers are working in Abingdon. On many occasions, due to mental health transports, only two officers are on the road in town because others are traveling with patients.
Once paperwork for a transport is signed by a magistrate and a bed is located, Richardson said they have to fill their patrol cars with gas and prepare the patients.
"We make sure they use the restroom before we go because we can't stop at rest areas or gas stations," she said, noting that police can only stop at police departments, sheriff's offices or jails.
Sullivan said safety and appearance are two reasons why police can't stop anywhere other than law enforcement sites.
"We transport in cars with big 'police' or 'sheriff' on the side," Sullivan said. "Imagine sitting in a rest area or restaurant with your family and you see a police car pull up, open the back door, and escort the occupant to the bathroom. What will the average person think?"
Sullivan added that a person may attempt to run if they do not agree with the temporary detention order decision or where they are being placed.
Mental health professionals
The individuals, who typically have not committed a crime, are then restrained with handcuffs and placed in the back of the patrol car.
"I can imagine that it feels like a very criminal process," Lucy said. "It's the closest thing you can be to being locked up without being locked up."
The experience of being involuntarily committed for mental health issues is already traumatic, said Rhonda Thissen, executive director of the National Alliance on Mental Illness in Virginia.
"Being put in the back of a police car doesn't help," she said recently.
Rebecca Holmes, clinical director at Highlands Community Services, said while law enforcement officers may do the job with compassion, they do not have the legal flexibility to transport without restraints and seclusion, regardless of the reason the individual is in their custody.
"You can imagine how unbelievably and unnecessarily traumatic that process can be for an adult caught in the grip of psychosis, or for an emotionally disturbed 5-year-old child who is being forcefully taken away from their parents in handcuffs and leg shackles and driven potentially six hours away, locked in the back of a police cruiser," Holmes said.
The process is also traumatic for the officers, professional staff, families and patients, she said.
"While there will always be situations that require law enforcement custody and transport due to substantial safety concerns, that is far from the norm," Holmes said. 
The majority of transportation needs could be handled by an alternative transportation program, such as a state-funded pilot program initiated in 2015 through the Mount Rogers Community Services Board, she said.
Holmes said law enforcement transports for behavioral health should be considered last resorts, much like beds in state hospital facilities, which are filled when other options have been exhausted.
Susan Austin, director of emergency services for the Mount Rogers Community Services Board, told the Smyth County News & Messenger recently that 85 percent of the people the agency helps have experienced multiple traumas in their lives, and putting them in handcuffs and in the back of a caged police car will likely re-traumatize them.
While many people sleep on the trip, both Lucy and Richardson said, some become emotional, especially because they are in the back of a police car for the first time.
"It's scary for them," Richardson said. "Before we go, I tell them the reason I'm there is not because they're in trouble, it's because of the paperwork. I tell them to calm them down so they're not worried. A lot of people freak out when we show up."
Depending on the police jurisdiction and mental health facility location, a transport can last anywhere from 30 minutes to a day. Transports can take place at any time of the day or night. And officers only have 24 hours to complete a transport once a magistrate signs off on the paperwork.
In Abingdon, two officers go on transports if the facility is more than two hours away, or if the person being transported is a juvenile.
Once at a facility, Richardson, who said she's never had any problems on the road, said she simply hands the individual over to the proper authorities.
"They show us where we need to go. I would hand the person off to the facility and give them the paperwork," Richardson said.
After that, police officers are permitted to return to their jurisdiction.
Police do not know what happens to the people they transport once they're dropped off at a mental health facility, Richardson noted.
Lucy believes police are essentially relocating mental health patients because police do not return them home. They must find their own way back if they want to return.
"These are people who don't have families or have any support here," Lucy said. "Once they get let go in Virginia Beach or Petersburg, where would they go back to?"
Because of the number of transports locally, many police recall passing other officers on their way to and from mental health facilities.
The officers and officials said they believe another approach is needed.
"I do not believe police should be involved in mental transports," said Lucy, who said paramedics or mental health workers need to be involved.
The Abingdon police chief has been especially vocal on the subject.
"We're compounding the issue by even having police involved in it," said Sullivan, who keeps extensive records on mental health transports.
From 2012-2017, transports cost the town of Abingdon $81,478.69, according to his records.
The chief also suggests transporting mental health patients by ambulance.
"This is taking officers off the street and hurting taxpayers," he said.
Local municipalities must pick up the tab.
The transports "come with a hefty price tag" that includes deputies' time and overtime, fuel, and wear and tear on the vehicles, said Shuler, the Smyth County sheriff.
Marion Police Chief Rex Anders told the Smyth County News & Messenger that he also experiences budget impacts because of transports.
"We're tying up officers, tying up time," Anders said. "All of a sudden, my budget is gone," the chief said of the expenses that aren't reimbursed to the department.
Marion's police chief, as well as other local officials, said they're not complaining about helping the community.
"We want to help everybody who needs help, but this is really hurting local budgets," Anders said.
Lunceford said there are currently no other options for transports in Tennessee.
"By state law, we're required to do the transports, and these people have not committed a crime, and we're having to, sometimes against their will, handcuff them, which means you've got to use a certain amount of force to accomplish that," Lunceford said.
He added that officers are not trained to take care of mental patients.
"We should be called if you have an issue to do with criminal activity; we should not be put in a position where we're transporting people across the state of Tennessee," Lunceford said.
Although a mentally ill person normally isn't facing charges to start with, the transport can potentially result in criminal charges. Lucy said the individual might become combative and damage the back seat of the car, which would result in charges.