BRISTOL, Tenn. — Dr. Seuss' iconic children's book characters came alive Friday at Avoca Elementary in Bristol, Tennessee as students, teachers and visitors dressed up in wacky and colorful costumes to conclude a weeklong celebration of reading.
"This is absolutely part of our culture here at Avoca Elementary," said Principal Vonda Beavers, who was dressed as the namesake character from "The Cat in the Hat."
About 50 special guests gathered at the school Friday morning to read to each classroom.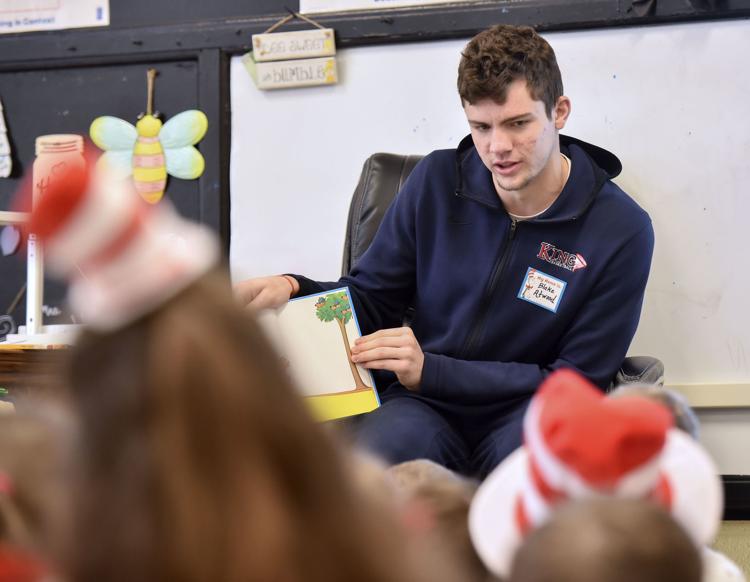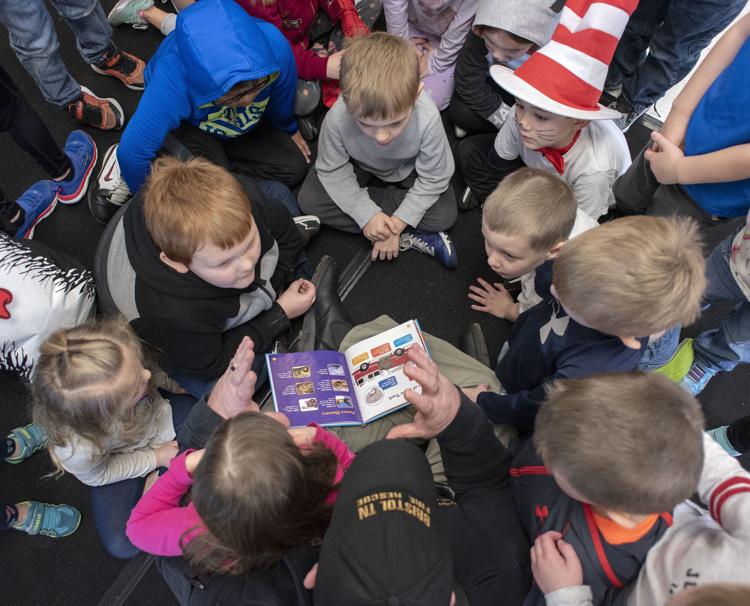 These local "celebrities" included members of the King University basketball team, former Tennessee Lt. Gov. Ron Ramsey and Bristol Tennessee Mayor Margaret Feierabend, said Sarah Cross, the school's library media specialist who helped organize the event.
Each reader shared a story with a class of children, talked about how reading helps them in their jobs and answered questions about their careers.
"I hope that children from this experience see the importance of reading for their future so that they can be successful and they can also get some ideas for different career choices that they can have when they grow up," Cross said.
The event was part of the National Education Association's Read Across America initiative and held just days before the March 2 birthday of Theodor Seuss Geisel. The author — famously known by his pen name, Dr. Seuss — died in 1991.
Children embraced the Dr. Seuss theme, with some dressing as characters from books like "The Lorax," "The Cat in the Hat" and "Green Eggs and Ham."
"That's my favorite character from 'Cat in the Hat,'" said Lucas Fleenor, a kindergartner who dyed his hair blue and wore a red shirt that said "Thing 2," referring to one of the boisterous characters from "The Cat in the Hat."
His grandfather, Matt Austin, operations major for the Bristol Tennessee Police Department, was one of the guest readers.
Austin wore a red "Thing 1" shirt on top of his police uniform, although he didn't dye his hair blue like Lucas. He read the Dr. Seuss book "One Fish, Two Fish, Red Fish, Blue Fish" to his grandson's class.
"We get into a lot of mischievous things together, don't we?" he said with a laugh as he high-fived Lucas.